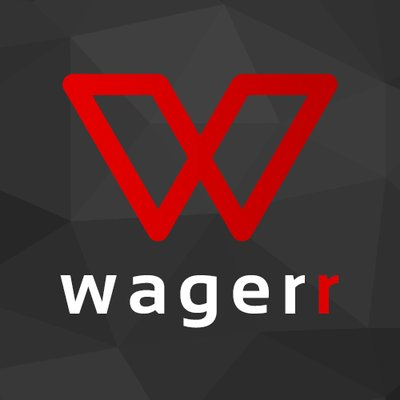 This is the official announcement on twitter, just follow directions!
https://twitter.com/wagerrx/status/1018406669670342656?s=21
World Cup Masternode Contest
We are delighted to announce the launch of a public TestNet
competition for the World Cup Final. Registered participants will be sent
2,000 tWGR to be used for betting on the France versus Croatia match. We
will provide over ten different markets for this match that participants can
bet on. To qualify for the prize pool, each registered participant must abide
by the set of rules mentioned below.
Once the match has concluded, the results will be processed, and the
winners will be contacted by email within 10 working days. Prizes consist of
Wagerr coins and the amounts are listed below.
Best of luck to everyone, and thank you for your continued support!
To qualify for the prize pool you must do the following :
Read about how to setup your wallet for the testnet -
https://drive.google.com/file/d/1wPfWIw3HWrw1dWg0w_c3ItC_AyJ2RcEp/view?
usp=sharing
For your reference the test wallets are available here
https://github.com/wagerr/wagerr/releases/tag/1.5.01rc1
Existing testnet participants​ will need to start with a fresh testnet wallet.
Shutdown your wallet and delete the "testnet4" folder located in the Wagerr data
directory. Be careful not to delete your mainnet wallet.dat file.
Join the Wagerr public testnet Telegram channel https://t.me/wagerrpublictest.
Complete the contest registration form
https://goo.gl/forms/W00frITanziCWvSC3, remember only ONE​ registration per
person.
Only betting transactions are allowed, non betting transactions will result in
immediate disqualification. DO NOT​ receive/request tWGR from other parties,
send tWGR to another person or send tWGR to another address in your wallet.
Contest begins 0730 UTC 15th July 2018​, bets placed prior will not be
accepted.
Place a bet on at least 3 of the 11​ markets offered (e.g. one bet on France in 90
mins, one bet on there to be a red card, one bet on over 2.5 goals etc). The
maximum number of bets is 10​ for the purpose of this competition. Ignore events
that are called "Test Event Ignore"
Fill out this form https://goo.gl/forms/w7hgr6jzx9pn2oPP2 , with a copy and
paste of your "listbets" output from the console. Instructions are in the form.
Rankings will be based on amount of tWGR won via betting payouts.
Before prizes are paid there will be a review to ensure no foul play. Please note
the block explorer will be used for this purpose.
Any kind of foul play will result in immediate disqualification.
Prize Pool:
25,000 WGR
10,000 WGR
5,000 WGR
2,500 WGR
2,000 WGR
1,500 WGR
1,000 WGR
750 WGR
500 WGR
250 WGR
*11th to 20th place will receive 100 WGR each.
**Ties will split the pool for that place.
Android App: https://github.com/LooorTor/wagerr-android/releases/
Notes on TestNet Use:
● Betting using RPC is entirely at your own risk.
● Minor visual bugs exist and are known.
● If you encounter any issues on TestNet outside of these we would ask you to
complete our bug report form, located at:
https://docs.google.com/forms/d/e/1FAIpQLScQ7weIRKGnsSQUR_oUD2A8TP4
pkqea4u08BjAdFLTVSUjLxA/viewform
● If the issue is genuine, you will be eligible to claim a bug bounty prize!
● If you encounter any issues with the Android app, we would ask you to report
them to https://github.com/LooorTor/wagerr-android/issues
As always, you can find additional information on the Wagerr Project, by visiting our
numerous social media channels...
Website​: https://www.wagerr.com/
Twitter​: https://twitter.com/wagerrx
Facebook​: http://www.facebook.com/Wagerr
Discord​: https://discord.gg/a9XRG43
Telegram​: https://t.me/wagerrcoin
Medium​: https://medium.com/@WagerrSports
BitcoinTalk​: https://bitcointalk.org/index.php?topic=1911583.0
SteemIt​: https://steemit.com/@wagerr
Reddit​: https://www.reddit.com/r/Wagerr/
Whitepaper​: https://wagerr.com/wagerr_whitepaper_v1.pdf
Wagerr World Cup Testnet Contest.pdf
Sign In
Page 1 of 4