WIN STEEM play STEEMIT NFL PICK'EM + PLUS
Week 4 Lineup of games
Guess the winners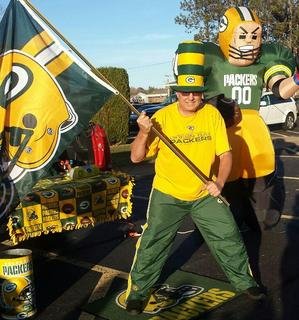 Saints @ Dolphins
Bills @ Falcons
Bengals @ Browns
Rams @ Cowboys
Lions @ Vikings
Panthers @ Patriots
Jaguars @ Jets
Steelers @ Ravens
Titans @ Texans
49ers @ Cardinals
Eagles @ Chargers
Giants @ Buccaneers
Raiders @ Broncos
Colts @ Seahawks (and total score)
PLUS College game for 160 STEEM (carried over 120)
guess the winner and the total score.
Mississippi @ Alabama
HERE IS HOW TO PLAY
Very Simple Contest rules
Visit @paradise-found NFL post Tuesday's for weekly contest game list
One entry per contestant
Entries placed as a comment to weekly contest post
All picks must be placed by Friday 9 PM EST
Winners announced on Mondays
Weekly contest posted on Tuesdays (noonish)
NFL games listed for contest only (Sat & Sun games)
Contestants must pick a team to win each game
Contestants also must guess total score of the Sunday night NFL game
Whoever has the most correct picks wins
In the case of a tie, whoever has the closest Sunday night NFL game total score wins
If a tie occurs with the same total score, first contestant to enter the contest wins
TO WIN STEEM
All contestants must UPVOTE the post to play
All contestants are encouraged to RESTEEM the post/contest
Winners get 50% of the contest posts liquid earnings
There will be 1st and 2nd place each week
The winner's share will be 1st - 66%, and 2nd - 33%
Winner's announced on Monday
WIN MORE STEEM with PLUS
To enhance STEEMIT NFL PICK'EM @thedailysteemit has offered another 40 STEEM to award the winner of an additional weekly game.
This puts the PLUS in STEEMIT NFL PICK'EM + PLUS.
Here's how PLUS will work:
Each week @paradise-found will add a College game to that week's game picks
To enter PLUS you need to pick the winner and the total score of the College game
To win you need to choose the correct winner and correct total score
The winner will receive 40 STEEM
If no winner the 40 STEEM gets added to the next weeks prize (40 STEEM each week until a winner is decided - meaning the total STEEM award could get HUGE for the lucky winner(s)!)
If a tie occurs with the correct total score, the first contestant to enter the contest wins
A FEW MORE THINGS TO MENTION
Resteeming is encouraged to boost the weekly payout with added contestants
Please list your picks in the same order I post them, thanks!
"Good luck and enjoy the journey" ~ Paradise Found
---
Visit @thedailysteemit for @paradise-found weekly NFL column.
The NFL column will include @paradise-found and a guest Steem-lebrity (Steemit celebrity) both making their picks for the week's NFL games.
And @paradise-found weekly NFL Team Power Rankings.
In addition the STEEMIT NFL PICK'EM + PLUS winner's will be announced each week in the Monday edition of @thedailysteemit.
Play other NFL contests on Steemit as well
Other sports contests on Steemit
@ats-david also hosts the STEEM cup racing series & PGA golf contests
RESTEEM - FOLLOW - COMMENT
Resteeming will help get more players & higher payout for winners
Thanks for visiting, please follow, comments free.