Do you think India are favourites to win the series this time ?
Last time India tour England it was a forgettable experience for Kohli and boys. It was a disaster for Kohli. Everyone was talking about his abilities to play swing and his stance, his caliber and, Kohli was down and out. But here we are again on the same soil but this time it's a completely different scenario. Everyone accepted the talent Kohli has and even after his disastrous performance in the last tour still he is the man who England would target if they want to win again.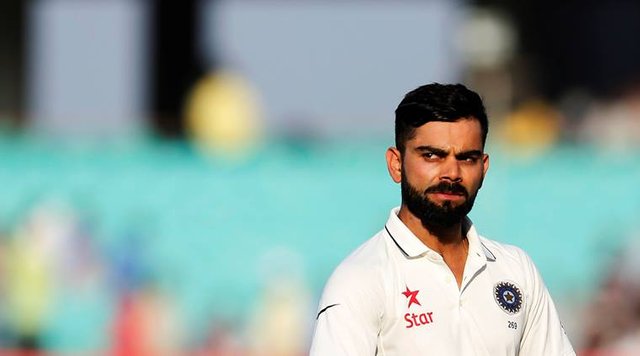 image source: Indian Express
India's History at England tour:
Test series starts on 1st August. Indian team is touring England since 1911 and in these 107 years India has visited England 20 times and played 17 test series out of which India has only won 3 series. If we talk about the number of matches then total test matches played between two sides are 57 and India has won only 6 matches. Also to notice that India has lost last two series played in English conditions in 2014 and 2011.
When and Under Whom India won in England:
1971 - Won 1-0 - Captain Ajit Wadekar
1986 - Won 2-0 - Captain Kapil Dev
2007 - Won 1-0 - Captain Rahul Dravid
Top Six Performer for India in England:
Sachin Tendulkar: Matches 17 - Runs 1575
Rahul Dravid: Matches 13 - Runs 1376
Sunil Gavaskar: Matches16 - Runs 1152
Kapil Dev: Matches 13 - Wickets 43
Anil Kumble: Matches 10 - Wickets 36
Bishan Singh Bedi: Matches 12 - Wickets 35
Effect of Series Result on Ranking:
Right now India is number one and England is on the fifth spot. Right now India has 123 points. If India wins 5-0 then it will have 129 points and will remain number one. In case India loses 5-0 even then India will remain number one with 112 points. So. ranking wise it won't affect India's number one ranking but they will not want to lose points.
India's Chances of Winning:
Looking at India's current form it is the best possible chance to defeat England on their soil. All batsmen are in top form but the only concern remains bowling department. Injuries to Bumrah, Bhuvi, and Ashwin are not to be taken lightly and even absence of one player among these three will be difficult for India to handle. We saw in the practice match how ineffective bowling lineup looked. So if India copes up with injuries then they have a bright chance of winning otherwise it will be the same result as happened in the last tour.
My Prediction:
In my opinion, India will win the series 2-1. I am being ambitious but looking at the current form of batsmen I feel this. England is very dangerous in their home but they are not as effective this time. Let's see what happens.
Your Prediction:
I would like to know your opinion and prediction. Also, write a small supporting statement for your opinion. We will check it after the series and then announce who was right.
So, I will be waiting for your predictions.
Thanks for your time and patience.