Today we are attending the Mattias Eckholm hockey clinic here in Nashville. My son gets 3 hours of work the way a pro would work out. Spends an hour on the ice with one of the premiere defensemen in the National Hockey League. And we get two tickets to a regular season game in October, during fall break.
On top of that, the proceeds all go to support the Make-A-Wish Foundation.
Total cost if this really cool experience? $160... or slightly more than the total cost of 2 tickets in the 300 level of a regular season game in Smashville.
Oh! And to make it even better, they asked my son to allow them to follow him around with a video camera so they could do a promotional video about the experience from a participant's perspective. He is WAY thrilled. For the on ice part, they are going to put a go pro camera on his helmet.
It's kind of a boring day for dad, sitting around the ice center, but it is a great day for an 11 year old hockey fanatic!!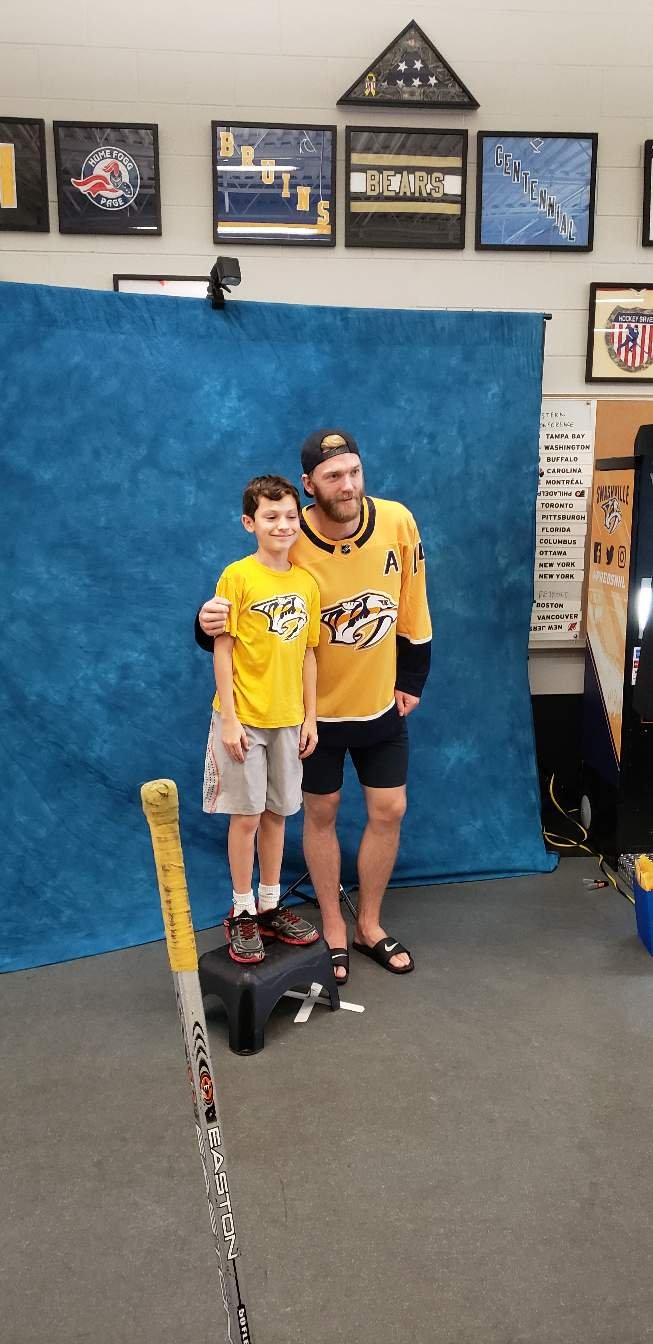 Posted using Partiko Android