Dear Steemians Friends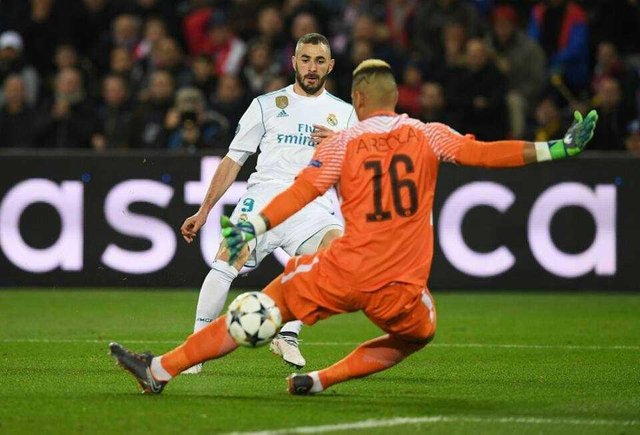 Source
The removal of rich French club, Paris Saint-Germain (PSG), in the Champions League title 2017-2018 is likely to be long tails. The reason, a number of satire has been slid from within the mouth of the PSG penggawa respond to their defeat of Real Madrid in the round of 16 large.
In the first leg match, when playing at the Santiago Bernabeu, PSG lost by a score of 1-3. The team nicknamed Les Parisiens was also trying to rise in the second leg when playing at home, Parc des Princes. However, instead of wreaking disappointment, Unai Emery's squad is actually overwhelmed with grief by losing to a score of 1-2. Losing 2-5 aggregate, PSG was eliminated from the Champions League event this season.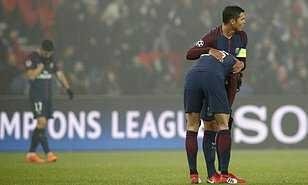 Source
In response to the defeat, PSG defender Marquinhos revealed that he was really frustrated with the match against Madrid. The reason, the Champions League is recognized by the 23-year-old defender as the main target of PSG this season. However, they are outraged with a pathetic.
Furthermore, Marquinhos also admitted that his team competed below expectations, while Madrid is able to dominate the game well. How not, in the game PSG game does not develop, they have difficulty flowing attacks, coupled with dikartumerahnya Marco Verratti.
"It's very frustrating. It's hard to accept getting knocked out of this competition because this is our main target. This shows that we still have to work, more mature, and experienced. You can see Madrid playing well on certain details, while we are not able to overcome the small details, "said Marquinhos, quoting from the Express on Thursday (8/3/2018).
"I do not think we can win this competition now. Everyone told us that we had to lose a lot to learn and win this competition, "he continued.
Meanwhile, another PSG player, Julian Draxler, actually admitted disappointed and surprised by the choice made Emery. Draxler was supposed to go on as a substitute in the 71st minute, but as Edinson Cavani scored a counterweight, Emery then delayed putting it in, and it was judged to be a fatal error because PSG's game did not develop afterwards.
"It's sensitive. I do not know what happened. I was shocked and angry. Created a 1-1 balancing goal, but that did not change anything for us. I feel we have to keep pressing and playing attack, "explained Draxler.