Good afternoon community of steemit, I wanted to make a post yesterday but due to electrical failure issues in my country it was impossible for me to do it, but good for the moment I have the light and here I am.
Today I come to talk about yesterday's game of Sampdoria vs Milan, a very important match for the team to try to recover what was lost last week against Inter. Let's see what happened.
In the first half, whoever comes first is Milan, why do I mention this? because it turns out that in 30 seconds the first goal would fall.
An action where Milan, unable to advance, passes backwards, where at one point defender Romagnoli passes it to the goalkeeper and when he tries to return it, he makes a mistake and literally hands the ball to a rival forward who is Defrel, said player. by being alone against the goal, he only had to push the ball.
The truth that the rest of the first time there was not much news, a bit more dominated by the visiting team, where an incredible controversy occurs, in an offensive action of Milan that a defender intercepts the ball with his hand inside the area, clearly criminal, but it was not like that for the referee or for the VAR.
And during the second half there will be another action on the end of the game that is also very controversial where the ball is sent to run Piatek, and this is shot down by a defender of Sampdoria (this action is not so clear but in my opinion it should also take the penalty) the referee does not sanction anything, but is called by the VAR, still the game followed.
I do not want to justify Milan's defeat by refereeing, but it did help a lot in the result beyond the little creativity and the desperate measure of gattuso in the changes.
source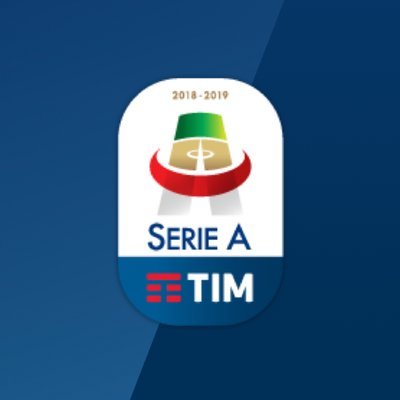 source
---
---
---
ESPAÑOL
Buenas tardes comunidad de steemit, quería realizar un post el día de ayer pero por temas de fallas eléctricas en mi país se me hizo imposible realizarlo, pero bueno por los momentos dispongo la luz y aquí estoy.
El día de hoy vengo a hablarles sobre el juego del día de ayer del Sampdoria vs Milan, un partido muy importante para equipo para tratar de recuperar lo perdido la semana pasada contra el Inter. Veamos que ocurrió.
En el primer tiempo quien saca primero es el Milan, por qué hago mención de esto? porque resulta que en 30 segundos caería el primer gol.
Una acción donde el Milan al no poder avanzar realiza pases hacia atrás, donde en un punto el defensa Romagnoli se la pasa al portero y este al intentar devolverla, se equivoca y literalmente le entrega el balón a un delantero rival que es Defrel, dicho jugador al quedar solo frente al arco únicamente tuvo que empujar el balón.
La verdad que el resto del primer tiempo no existió mucha novedad, un tanto más dominado por el equipo visitante, donde ocurre una increíble polémica, en una acción ofensiva del Milan que un defensa intercepta la pelota con la mano dentro del área, claramente penal, pero no fue así para el arbitro ni para el VAR.
Y durante el segundo tiempo ocurrirá otra acción sobre el final del partido que también muy polémica donde se manda el pelotazo para que corra Piatek, y este es derribado por un defensa de la Sampdoria (esta acción no es tan clara pero en mi opinión también debería darse el penal) el arbitro no sanciona nada, pero es llamado por el VAR, aún así siguió el juego.
No quiero justificar la derrota del Milan por el arbitraje, pero si que ayudó bastante en el resultado más allá de la poca creatividad y de la medida desesperada de gattuso en los cambios.