#LaLiga // Barcelona vs Atletico de Madrid // 2 a 0
It ended the weekend and with it, a weekend of great excitement in football, we had already commented on the Juventus Milan game, but there was also a lot of action in La Liga, they faced Barcelona against Atletico de Madrid, a match played at home for Barcelona that we remember are first in the standings.
The first clear action would be Barcelona, ​​in a move that Messi gives the pass from midfield to Giordi Alva, which this first receives inside the area and kicks the goal, unfortunately the ball crashes into the wood .
On the 30th minute, a move that brings down Diego Costa and this annoying player goes straight to the referee to claim, in what we see as the referee takes the Red card on Diego Costa, and above a large number of complaints from players At Atlético, after the game we learned from the referee's statements, that the player had disrespected him very offensively. And so in the first half dominated by Barcelona and now the rival team with one player less.
The second half would pass but none managed to score, that, until minute 85 where Luiz Suarez from the half moon, manages to place the ball to the second post unreachable for Oblak.
And a few minutes later to liquidate the game, but this time it would be Messi who filters in the area with the ball in his domain, from the right wing and when it seems that he will cut to the left, he decides to kick and place the ball at first stick.
2 to 0 for the local, who can already savor the glass.
source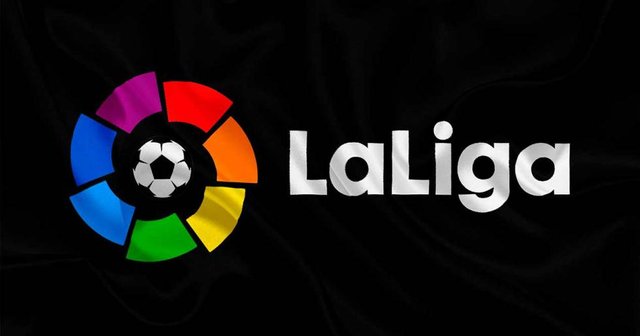 source
---
---
---
ESPAÑOL
Terminó el fin de semana y con ello, un fin de semana de mucha emoción en el fútbol, ya habíamos comentado sobre el partido del Juventus Milan, pero también hubo mucha acción en La Liga, se enfrentaron Barcelona contra el Atletico de Madrid, un partido jugado en casa para el Barcelona que recordemos se encuentran de primero en la tabla de posiciones.
La primera acción clara la tendría el Barcelona, en una jugada de que Messi le da el pase desde el medio campo a Giordi Alva, que este de primera recibe dentro del área y patea al arco, por su desgracia la pelota se estrella contra el palo.
Sobre el minuto 30, una jugada que derriban a Diego Costa y este jugador molesto va directo al arbitro a reclamar, en lo que vemos como el árbitro saca la tarjeta Roja sobre Diego Costa, y encima un gran número de reclamos de parte de los jugadores del Atlético, posterior al juego nos enteramos en las declaraciones del arbitro, que el jugador le había faltado el respeto muy ofensivamente. Y así en el primer tiempo dominado por el Barcelona y ahora el equipo rival con un jugador menos.
El segundo tiempo transcurriría pero ninguno lograba anotar, eso, hasta el minuto 85 donde Luiz Suarez desde la media luna, logra colocar la pelota al segundo palo inalcanzable para Oblak.
Y unos minutos después para liquidar el partido, pero esta vez sería de Messi que se filtra en el área con el balón en su dominio, desde la banda derecha y cuando parece que va a recortar para la izquierda, decide patear y colocar el balón al primer palo.
2 a 0 para el local, que ya pueden saborear la copa.