Sports TV Behind the Scenes: Myrtle Beach Invitational - NCAA Basketball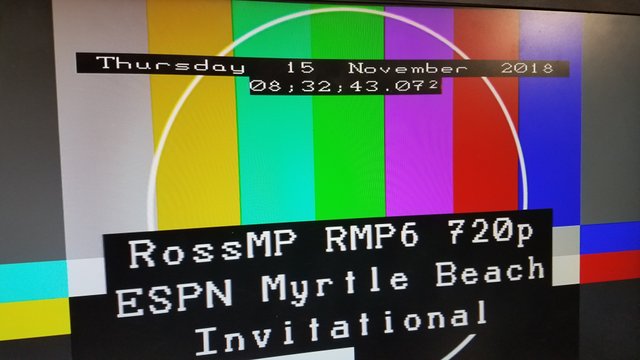 ---
I spent the last 7 days working the Myrtle Beach Invitational NCAA basketball tournament up in South Carolina for ESPN. The work was exciting for the most part as usual but I hit a few bumps just trying to get to the arena. My flight out of Tampa was delayed about 45 minutes or so and I only had a 45 minute layover in Atlanta. After landing at ATL-Hartsfield Airport I took off running at full-speed as soon as I got off the plane and into the terminal. Thankfully my flight was on the opposite side of the airport, yay! After running over a mile through the concourses I reached my gate just in time to see my plane pulling away.
I had already contacted my Tech Manager to advise that I may not make the flight to Myrtle Beach that he booked for me. Since that was the last flight of the night out to Myrtle Beach I was forced to stay at a airport hotel and wait for the next flight out in the morning.
---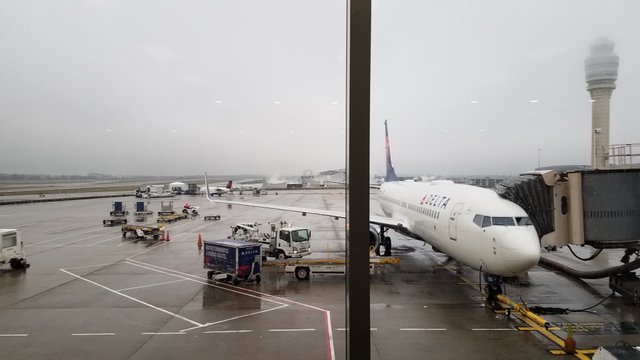 beautiful day in Atlanta
---
The following morning I reluctantly rolled out of bed way too early and made my way to the airport to sit and wait for my flight. It was a cold & dreary day in Atlanta and would be even worse in Myrtle Beach. Our call time for the set day (day prior to tournament when we set up all of the equipment and test it) was 11am and my flight was scheduled to land at 10:50. Despite being a bit late, I got a bit lucky not having to get an Uber or taxi to the venue. When I boarded in Atlanta I happened to see our Director, Producer and Xpression (graphics) Operator so I was able to hitch a ride with them since they already had a rental car reserved in Myrtle Beach. I actually only arrived about 1.5 hours late but they were already aware I'd be in a bit later than the call time.
Due to the magnitude of this event and length of work days (14 - 16 hours) we had three audio engineers from around the southeast who would all be rotating between the A-1 and A-2 positions. The A-1 works in the truck mixing the live audio for air and the A-2s are responsible for all of the audio on the court. Here's a quick peek at our booth setup courtside.
---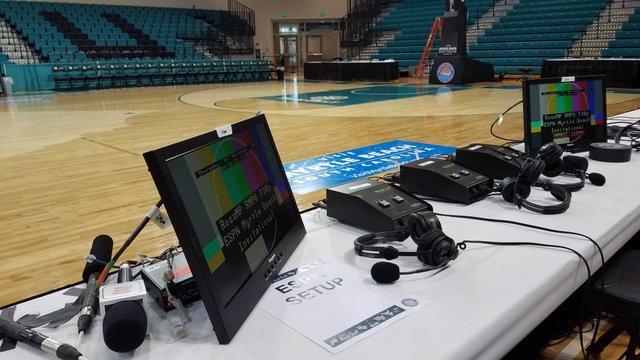 ESPN booth setup courtside
---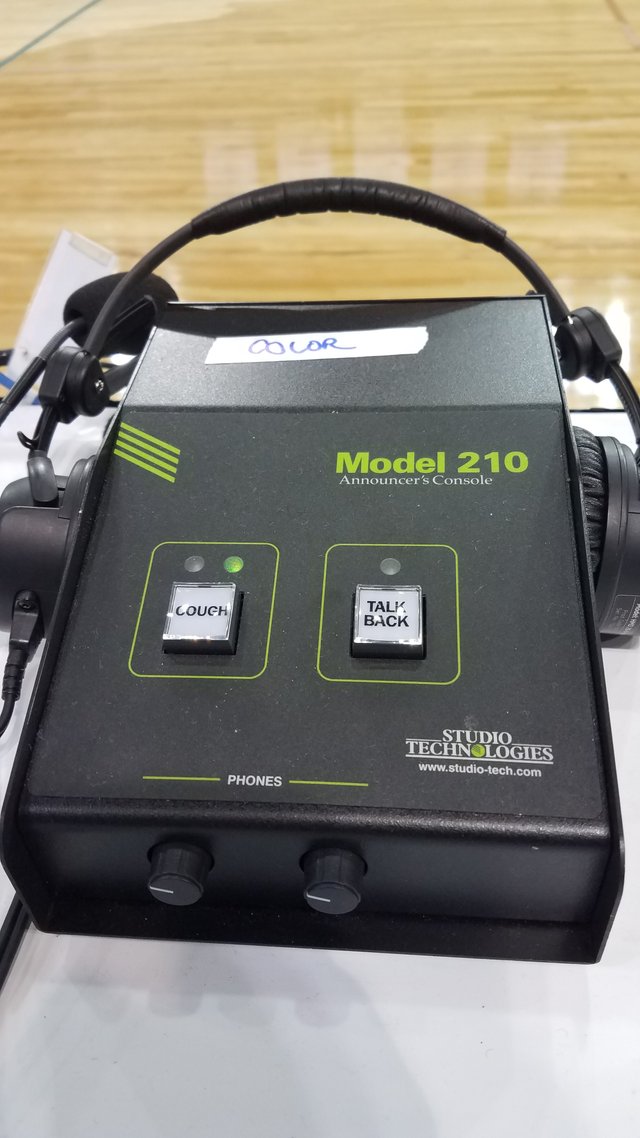 The booth setup consists of three announcer consoles (pictured left) for our Play-by-Play and Color analysts along with a spare for backup and post-game player/coach interviews.
In addition there are two stick mics with IFBs (interruptible feedbacks - so producer/director etc. can talk to talent -that squiggly thing in their ears) for pre-game stand-ups, an A/B pair of shotgun mics for floor effects (so you can hear all the ball bounces/sneaker squeaks), comm lines for our stage manager, statistician and an audio party line. The two monitors are there so the analysts can see what's live on air. One has a program feed (what is live on air) and the other is an isolation monitor which is used for player isolation shots and to show them replays and such without it going live on air.
As you can see pictured above, the announcer consoles have buttons labeled 'cough' and 'talkback.' The cough button is pretty self-explanatory, it allows the analysts to press it so they can cough or whatever they need to do without the sound going live on air. The talkback allows them to directly communicate with the producer/director etc without it going on air.
In addition to our booth setup, there are quite a few other audio elements involved in the broadcast. On the other side of the court along the scorer's table we also had a few other comm lines for the TOC, O-Stats and another audio party line. O-Stats stands for 'official' stats and they communicate with our producers and graphics personnel inside the production truck so they can update stats on graphics and add to the story line of the game. The TOC is our 'time-out-coordinator' who is responsible for not letting the refs allow the game to play while we are in a commercial break. There are also mics on each basket along with shotgun mics pointed at the key for that great sound during free-throws and such.
---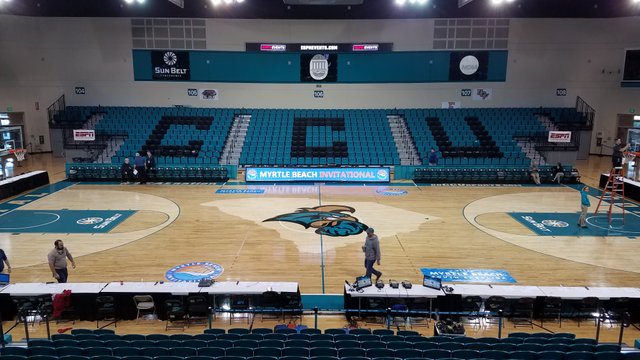 HTC Center at Coastal Carolina University
---
I was honestly a bit surprised to see how small the arena was at Coastal Carolina University, I would've expected something a bit bigger for a Division 1 NCAA tournament. I was even more surprised to see this smallish arena cabled for TV, meaning they had patch panels inside the arena so we could patch in sources without having to run a ton of cable back out to the production truck.
---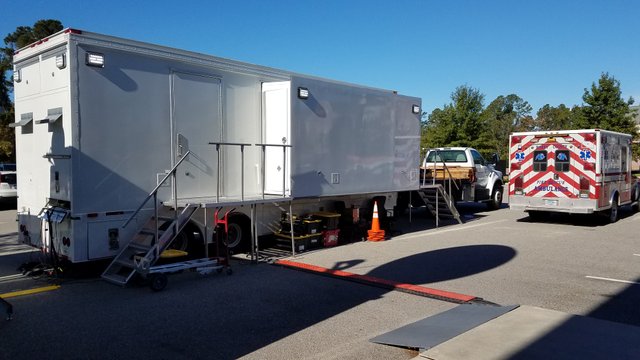 Production Compound
---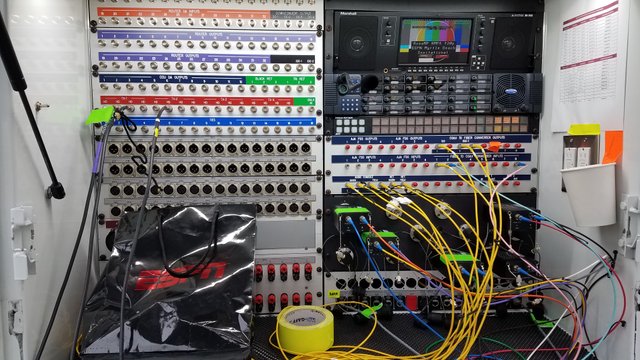 Everything eventually makes it's way to this patch panel at the truck to send the signals to the appropriate positions within the truck so people can get their jobs done. This was taken during setup, usually there is a TON more cables actually connected to the panel. After moving though the production truck and being manipulated by the personnel inside, the program signal (what you see at home on TV) is then sent over to the satellite truck and bounced off satellites in the sky before reaching you at home or wherever you may be tuning in from. Our Sat Truck engineer had been grinding out some work on the road for a few months slowly making his way across the country. He was a trooper for sure but he couldn't wait to get back home to LA.
---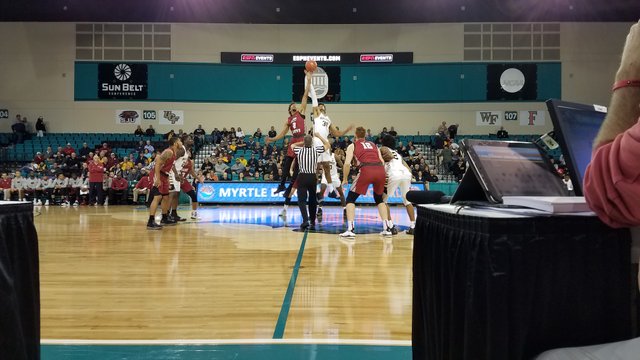 Day 1 Tip-off
---
The tournament had a total of 8 teams: Wake Forest, Saint Joseph's, Monmouth, West Virginia, Western Kentucky, Central Florida, Valparaiso and Cal State Fullerton. We produced four games for each day of the tournament which made for some long days. Day 1 ended with St. Joe's, West Virginia, Western Kentucky and Central Florida advancing to the winner's bracket.
I've never worked any sport with West Virginia as one of the teams but I can say with certainty that they are likely one of the best teams when it comes to traveling fans. There was so much gold & blue in the stands it really felt like a WVU home game. The only other team that really had a decent fan base at the games was Western Kentucky. Those two teams ended up facing each other on day two for what was certainly the most exciting game of the tournament. Maybe it was due to the fact the arena was packed and rocking for the whole game but it was easily the most exhilarating matchup of the tourney to watch. Western Kentuckey ended up with the win to advance to the finals and face University of Central Florida.
---

WVU vs. WKU Pre-Game Courtside
---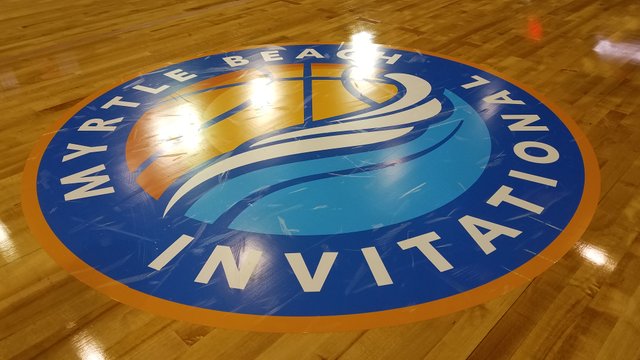 The tournament seemed much longer than it actually was since were were working 4 games per day which works out to around 16 hours per day. Overall, the games were exciting to watch for the most part with only one or two snooze fest games that I literally was on the brink of nodding off while sitting courtside.
While I am certainly more of a University of South Florida fan, it was a nice to have a team there from my home state of Florida to cheer for, even it was the UCF Knights.
I work the majority of the UCF basketball home games which has allowed me to get somewhat familiar with several of the players and coaching staff. But one of them stands head and shoulders above the rest, literally...and his name is Tacko Fall.
Tacko hails from Senegal and stands at an astounding 7'6'' with a ridiculous wingspan of 8'3.'' It's entertaining to watch him play not only because he's just gigantic, but he makes 7 foot players look tiny and he's also pretty damn good with the rock. Currently, he is the tallest NCAA player in Division 1 basketball and one of the top 40 tallest human beings on this planet. He's also a really intelligent person and just all-around nice guy, I never saw him turn down a picture or autograph once.
---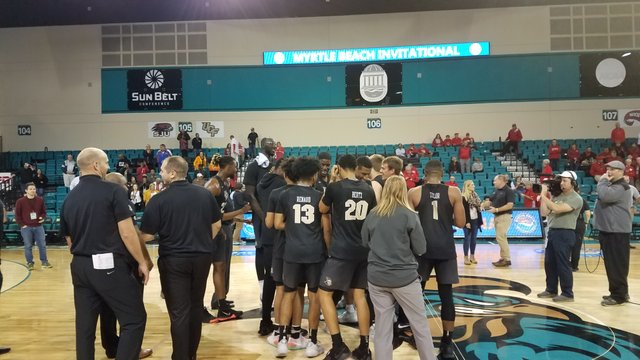 UCF just after the trophy celebration
---
The picture above should give you at least some sort of perspective about just how tall he is, I'm guessing there's really no need for me to point him out for you. It was nice to see UCF take the hardware back home to Florida but you can bet your ass I won't be cheering for them against USF, even though they will likely just slaughter us on the hardwood for this year's 'War on I-4.'
---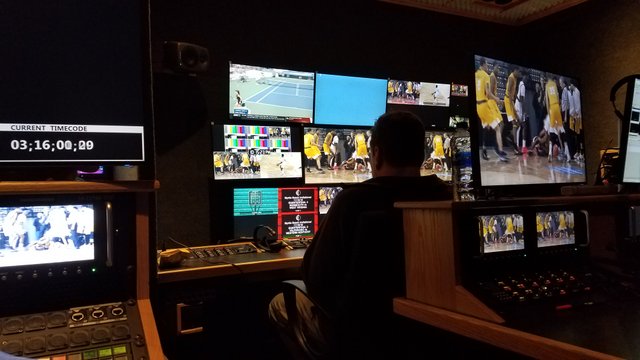 View the second row inside the production truck
---
Thanks for stopping by!
follow me @liberty-minded
find me on Scorum @liberty-minded
find me on Weku @liberty4all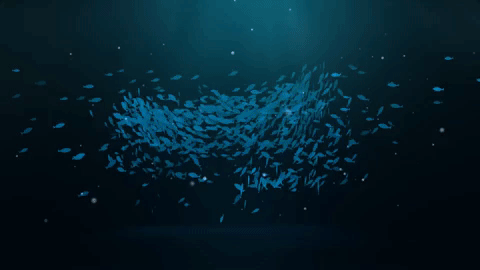 until next time...