PROFESSIONAL ATHLETES, THEIR FOUNDATIONS, AND INFLUENCE IN THE SOCIETY
I'm sure you are also aware of the huge wages professional athletes receive. I mean not even salary this time. And this is no more a news, but a normal occurrence in world earth over a decade now. To me this is amazing, and I think most people in this world do wish to be paid this huge.

Over the years, some have shown their feelings as humanitarians, while we have seen some who have lavished their wealth and luxuries on worldly possessions; they are acknowledged to be luxury freaks. It is obvious; exceptional attention is shifted on these personalities who love lavishing their cash on houses, designer shirts, expensive cars, boobs and parties. This lifestyle has made them more popular in this world, but not in the eyes of those that love straitening the bent rod (Life).

Yeah! It is more or less like a movie, as we see daily on the internet, some of the athletes that love lavishing their wealth on unnecessary belongings. We are not here for them in this article, rather we will be focusing on those who also perceive the pains in this world; people who stood up against the agony, so as to quench the light of poverty.

Don't be sad, I can see you are comparing your ability to help with theirs. We are different, and we have some people that share the same beautiful heart with you among them. So, I think they have replaced you, and you have got not to be depressed.

To add with, there are also a huge number of charitable athletes who deem it fit flaunting their hard earned money on charity (Good Deeds); and they will be the root of our discussion here.

Some created charitable organizations while others seemingly give out some incredible amounts to make our WORLD EARTH a smiling angel. Many of them are so good that you will wonder what has made them this special. But, my take on it makes me feel like "most of them were born in a hamlet, and was served without a silver spoon". They lived a fairly privileged life, and this has made them to constantly conscious of the less privileged while planning their budget.

Athletes are not only the talk of the moment, but a blessing to all. A lot of people derive pleasure seeing them participate in all spheres of life. Can I call this a charity as well? Making people happy… think about it.

To be rich, gorgeous and humane; these are the determinants of popularity, and will eventually make people know more about them. With this, you know the special among them who loves helping the needy. Although some engage themselves in good acts just to improve their popularity status, we have among them who see it as normal dedicating their life to charity. c
Here are SEVEN great minds (Athletes) you would like to know…
Serena Williams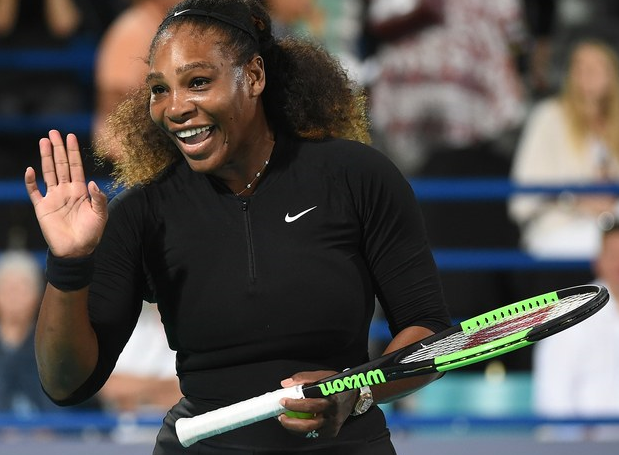 We all see ourselves in this world not knowing why we are here. But, It is better you are aware, we are simply here to help one another. It is apparent; the environment you leave, your friends and your heart are the voice that explains you better. Also, these attributes determine who you would be in the future.

Serena Williams is a typical example of the quote "what a man can do, a woman can even do better," she is really a prove to this awesome statement. Having significantly helped so many suffering souls, she did not stop, as she also owns a charity organization.

As a UNICEF global ambassador, Serena Williams sacrificed most of her leisure time helping people who are craving for happiness. She partnered with a few remarkable organizations to jointly help better the lives of the needy.
Few among her great achievements are:

She built schools in Kenya.
She helped in participating in immunizing some little babies in Ghana
Her charity group partnered with "Beyond the Boroughs Scholarship Fund" to help 10 qualified students who lack financial support to the college.

This benevolent, amazing and lovely woman (Serena Williams) Fund donated $10,000 to acknowledge the Caliber Foundation, whose intention is to save the streets from illegal gun users.

Janice Hung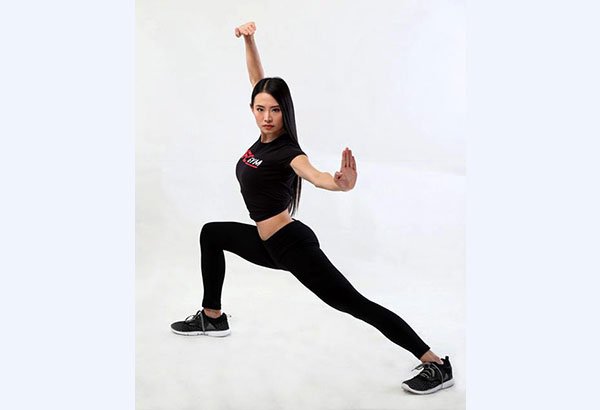 Janice Hung; is an International Wushu Champion. A woman of great virtue with 10X Gold Medals in Wushu, she is happy being a Commercial Model and Actress based in the Philippines. Perhaps most of you are not familiar with her game (Wushu). Wushu is a Chinese Martial Arts, which was originated from China, this game was made famous by one of the greatest martial artist (Jet Li), and often used by several artists found in Action Hollywood Films.
This is a type of Martial Arts, in which different kinds of weapons are being used, e.g. spear, sword, cudgel and a lot more.

This woman also is one of the ton of women out there doing great things and making this life a better place for kids. She found fulfillment in helping others; particularly the youths. She has engaged in several programs and projects to better lives. She has participated in several feeding programs in different communities.

And, it has not reached a decade now that she launched the Udefend Project; a self-defence training program that aims to educate and empower both women and children. She always says "It is such a great feeling lifting people's spirit and giving confidence to those who are depressed."

And, you know what? I am an example here, as I was inspired by her not long ago.

Cristiano Ronaldo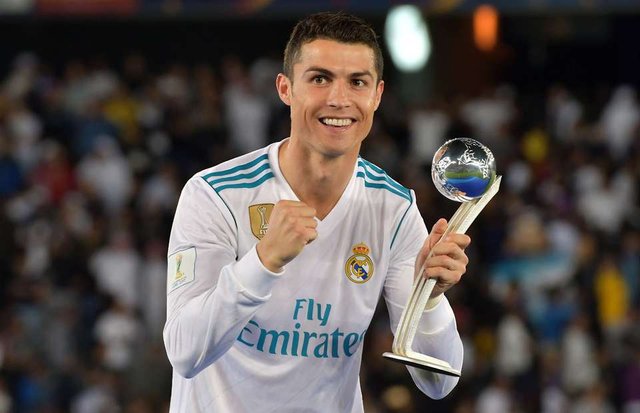 Ronaldo's influence and philanthropic status both on and off the pitch will still remain until the end of the world. The Portuguese found it a must donating to different charity groups. Maybe, this is why he is always healthy.
Did you know that this man, among all footballers, does not have even an inch of a tattoo on him, and this was because he always donates blood to those who are in need.

Sometimes ago, "Do something" a charity organization announced this Portuguese as the most charitable athlete in the world. He donated £53000 to a ten-month-old baby patient; he also settled the medical expenses of a nine-year-old cancer patient. When asked the reason for being so generous to the human-hood, then he replied that his father has been his inspiration right from childhood, "he always told me; doing good will help you achieve more".

Lionel Messi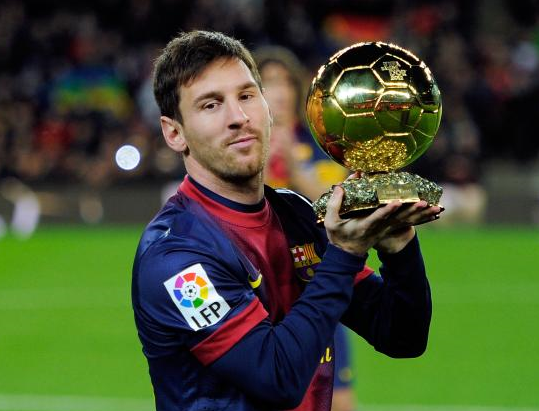 Lionel Messi also meets the mark of some great philanthropists we know. The Extraordinary play-maker teamed-up with Serena Williams; A football legend who presently plays for one of the greatest team "Barcelona" in Spain. They join hands together for a charitable campaign "1 in 11". Their aim was to help children around the world improve their potentials through Sports and Education.

1 in 11 is a joint partnership featuring UNICEF, FC Barcelona Foundation and Reach Out To Asia Foundation.
When a question was directed to the Barcelona Star, his reply was: "I believe each child in this world has the right to fulfill their potentials and also realize their dreams".

And, Serena Williams answer to the same question was just remarkable as her counterpart's. She made it clear that many countries take children for granted by not giving them their rights. She added; children around the world do not enjoy that right, I'm confident with "1 in 11" they just have to receive a quality education, it's simply their right. Without it, they (the children) may never reach their full potential.

Finally, "We need to kick-start the global progress and get that number down to zero. So, every child has the chance to learn". I can see a true woman in her, she is truly a mother.

Tiger Woods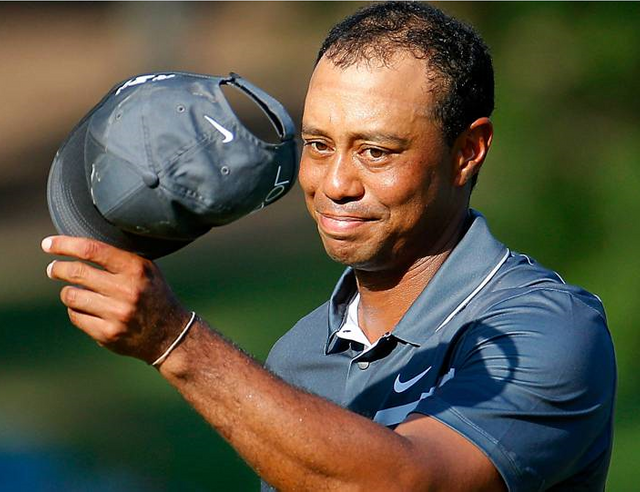 Having been marked with a bad tag "The Lothario", this has not eradicated the fact that he is one of the most generous and charitable athletes on earth. He has stretched out his hands helping the needy, sick souls, and the hungry mouths out there; In this case, I have never seen him as a fraud, rather a giver who has offered some of his wealth to support some Foundations like The Rainforest Foundation, Shriners Hospitals and lots more.

He was fortunate to have named two exquisite Foundations in support of the less privileged, which are "The Tiger Woods Learning Centre and the Tiger Woods Foundation". What a great man he is! We seek for people like this in our society.

Sir Jackie Stewart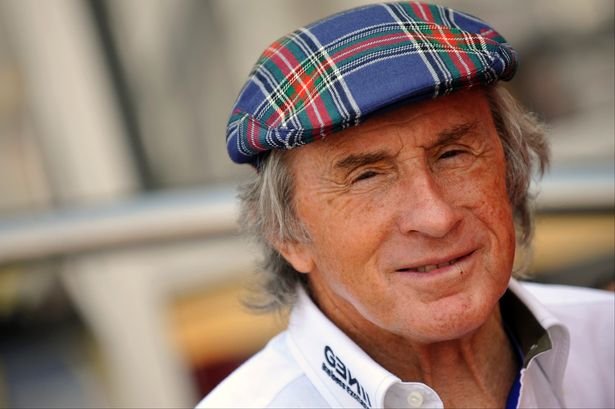 A charitable organization named "the Brand Union" collaborated with Sir Jackie Stewart, who was once a Formula 1 legend. The tragic situation that inspires this astounding philanthropist is the poor medical state of his beloved wife, who suffered from dementia.

Her wife's health status inspired him, and he created a foundation aimed at funding research towards a cure for the chronic mental disorder. This scary mental problem is noticeable and characterized by weak reasoning, memory failures, and character changes.

He aimed at establishing this soul pleasing Foundation to create as much awareness around this devastating condition as possible. He added "The Brand Union understands this from the onset, so I want people to engage with, relate to and understand much about this disastrous phenomenon. Finally "I hope through this initiative, we're able to fund the research that's critical to finding a cure for dementia."

Muhammad Alli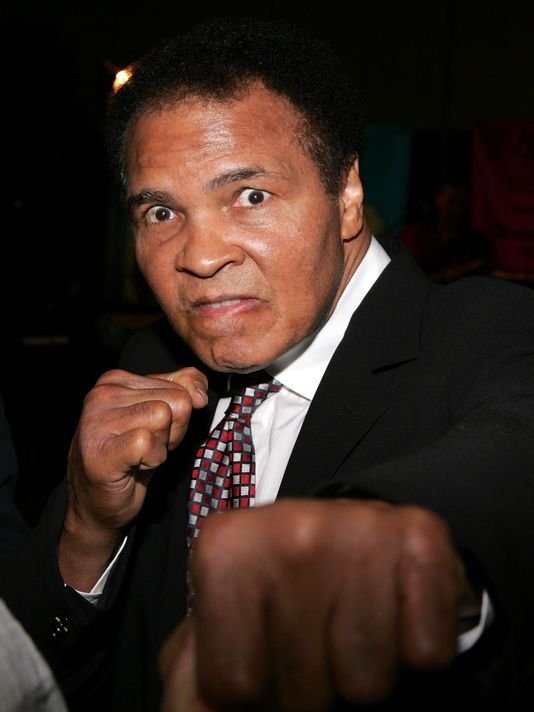 Muhammad Alli is one of the greatest boxers, if not seen as the greatest. He has left a perfect, emotional and inspirational route for people whose interest is to make this world a place of harmony. He is typically a role model in all aspects of life, putting aside the fact that he is an outstanding boxer; he has always been a philanthropist. His willingness to put smiles on peoples' faces is also his watchword before his demise.

A former US President, Barrack Obama was a good friend. Sir Muhammad Alli was a man who made it clear that RACISM and TRIBALISM are the roots of all evils befalling our dear planet. During his existence, he has never been a religious fanatic.

The ex-President was flattered to make an outstanding comment about this man of good virtues and it goes thus; "We admire the man who has never stopped using his celebrity status for good, the man who helped secure the release of 14 American hostages from Iraq in 1990; who journeyed to South Africa upon Nelson Mandela's release from prison; who has traveled to Afghanistan to help struggling schools as a United Nations Messenger of Peace; and who routinely visits the sick and disable children around the world; giving them the pleasure of his presence and the inspiration of his example."

Muhammad Ali helped the world for some amazing years. The Champ was always quoted as saying "I've always wanted to be more than just a boxer," More than just the three-time heavyweight champion. I wanted to use my fame and this face that everyone knows so well, to help uplift and inspire people around the world." What a role model he was, and he would be till the end of existence.

Morals:
Never wait for that golden era
Being good to others is not a million-dollar examination
A simple smile could serve as a charitable giveaway
You don't have to wait till you are extremely rich
A dollar per week could wake a dying soul… KUBOSKEEY 2018
RESTEEM...
UPVOTE...
COMMENT...