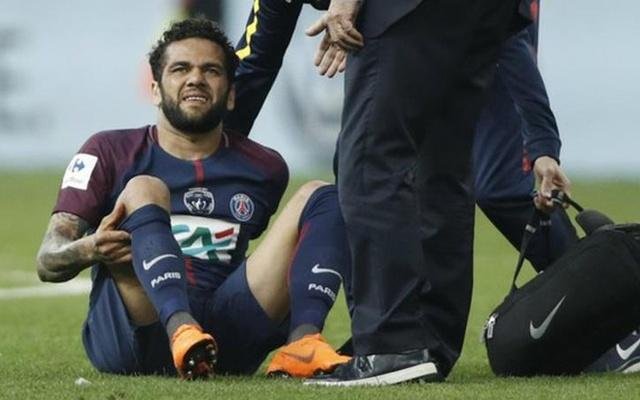 Brazil played a big push before the announcement of the preliminary squad. Defender Dani Alves has been knocked out of the 2018 World Cup for knee injuries.
Alves, who played a major role in winning the Trekball of the French club PSG, suffered the right knee in the French Cup final on Tuesday. The idea is to get rid of the right back for the World Cup. But on Friday the Brazilian Federation said it was 'impossible'.
After getting Alves injured, Brazilian physician Rodrigo Lászara flew to Paris to see his condition. After the test of the injury, he decided to undergo surgery.
Brazil will play the preparatory match against Croatia on June 3 and Australia on June 10. World Cup campaign of five-time world champions will start with Switzerland Their two other opponents in the 'E' group Costa Rica and Serbia.
Alves is one of the most popular players in the Brazilian dressing room, spreading panic in defense of all outstanding crosses. His absence will affect dressing room.
The 35-year-old defender has played more than 100 matches for the country. Big push for Brazil coach coach Tito losing to one of the leading players in the squad.
Barcelona and Evanets' former defender Alves have played for Brazil in the 2010 and 2014 World Cups.