For those of you that do not follow NBA basketball, something very rare happened the other day.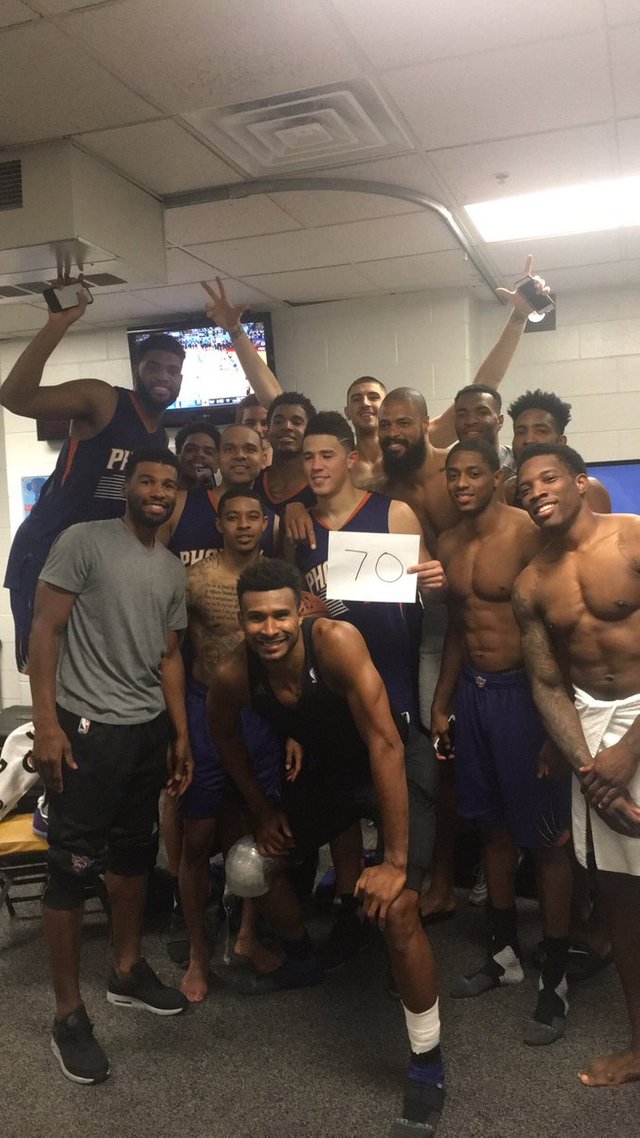 Devin Booker of the Phoenix Suns scored 70 points in an NBA basketball game against the Boston Celtics.
He accomplished something that not even the great Michael Jordan has ever done.
To put that milestone into perspective, only 5 other players have ever scored at least 70 points in a game. Devin Booker joined the likes of:
1. Wilt Chamberlain
2. David Robinson
3. David Thompson
4. Elgin Baylor
and
5. Kobe Bryant
That's it.
What makes this feat even more amazing is that Booker is just 20 years old. What makes it even more amazing is that it was on the second night of a back-to-back.
Some Stats and Milestones
Overall, Booker's stat line read: 21-40 shooting overall, 4-11 from 3-pointer's, and 24-26 from the free throw line. He scored 18 points in the first half and 52 points in the second half. He also added 8 rebounds and 6 assists in 45 minutes of action. 
The full highlights can be seen here:
<div style="position:relative;height:0;padding-bottom:56.25%"><iframe src="
" style="position:absolute;width:100%;height:100%;left:0" width="640" height="360" frameborder="0" allowfullscreen></iframe></div>
Of those players listed above, Booker was by far the youngest to ever reach the 70 point mark (or even the 60 point mark) and he was the only player to do it while also adding 6 assists. He was also the only one to do it on a back-to-back. 
Booker's 70 points marked the highest points scored in a game since 2006 when Kobe Bryant scored 81.
The Boston Fans booed their own team!
What made this so amazing to watch was that the game was played on the road in Boston, and the Boston fans began to cheer for him late in the 4th quarter to score more points. Boston likely had the victory in hand so they began to root for Booker's individual scoring performance. They even booed a couple of their own players when they blocked Booker's shot. It really was a rare sight.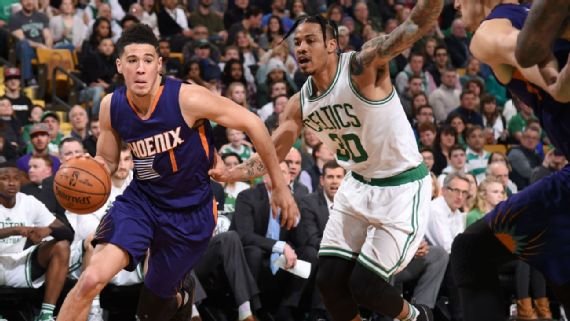 The 70 points was the most points ever scored in Boston or against Boston. The previous high was in 1959 when Elgin Baylor scored 64 points against the Celtics.
The greatest sports moments I have ever witnessed
In all my years of watching sports, there are a couple events that really stick out in my mind. Things that have been burned into my brain as events that were so extraordinary that I know I will be remembering them for the rest of my days.   
In my mind watching Tiger woods chip in on hole 16 at the masters where his ball hung on the edge for a couple seconds before ultimately falling in was one of the single greatest sights I have ever witnessed. 
<div style="position:relative;height:0;padding-bottom:56.25%"><iframe src="