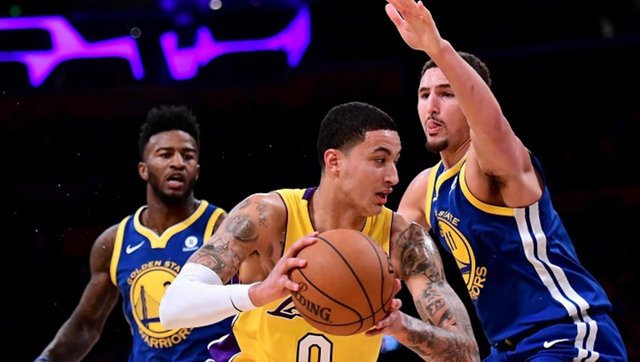 Clutch Zone
All Day Clutch
All Day NBA

HOME

Stats Show Kyle Kuzma Is The Next Klay Thompson
ClutchZone 8/08/18 04:21 PM
Kyle Kuzma, with his excellent showing night in and night out, quickly got the respect of NBA fans and NBA legends. He's playing like a lottery pick and not a guy who was called at the end of the 1st round of NBA draft.
James Worthy, the Los Angeles Lakers legend and Basketball Hall of Famer, likened the Purple and Gold's rookie to Klay Thompson (the son of former Showtime teammate Mychal Thompson). Worthy has had visions of Thompson, the Warriors sharpshooter, if the young guy can sharpen his game defensively.
"I'm not going to compare him quite to a Klay Thompson yet, but he has that feel. The only thing that's missing is the other side of the court.. if he can become a Klay Thompson where he's just as impressive on the defensive end and become a lockdown defender. He has the size, he has the quickness, he has the length. I think that's where he's going next."
Now what's the basis for an NBA Hall of Famer to compare a rookie to one of the greatest shooters of all time? Let's take a look at some of the career games Kuzma had in his rookie season.
Opponent: Houston Rockets 1st Half Stats: 24 pts, 9/9 fgm, 6/6 3pm Full game stats: 38 pts, 12/17 fgm, 7/10 3pm

Opponent: Boston Celtics
4th Quarter Stats: 17 pts, 6/7 fgm
Full game Stats: 28 pts,10/16 fgm, 5/7 3pm

Opponent: Golden State Warriors
1st Half Stats: 27 pts, 9/9 fgm
Full game stats: 27 pts,14 rebs, 9/15 fgm, 3/6 3pm
Kyle Kuzma, with the potential he's having, has already performed well when it matters the most. It isn't coincidental that the games mentioned were games against the top 3 teams in the league, the Houston Rockets – Boston Celtics – and the Golden State Warriors. Even the two time Warriors MVP , Kevin Durant, praised him after a great showing by the kid against them. "Kuz is a problem. I like him" said the scoring champ.
[pt_view id="a1146b7byp"][pt_view id="374d48ehw1"]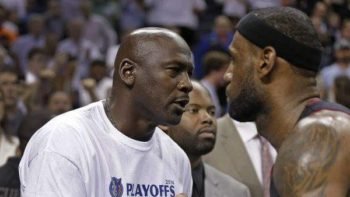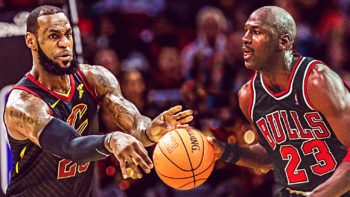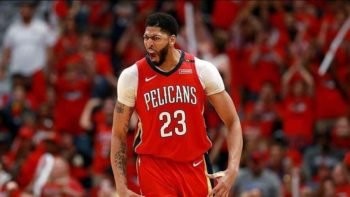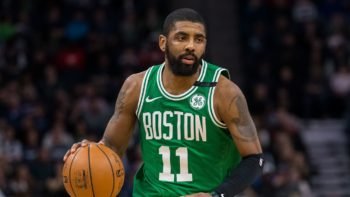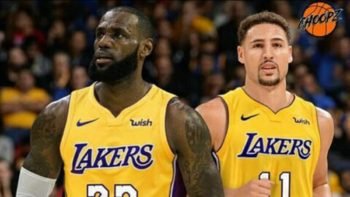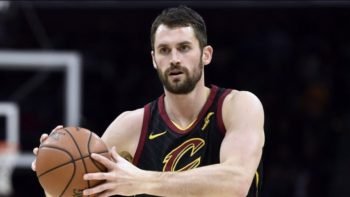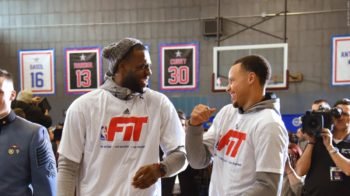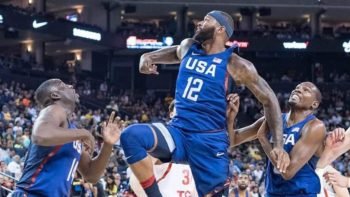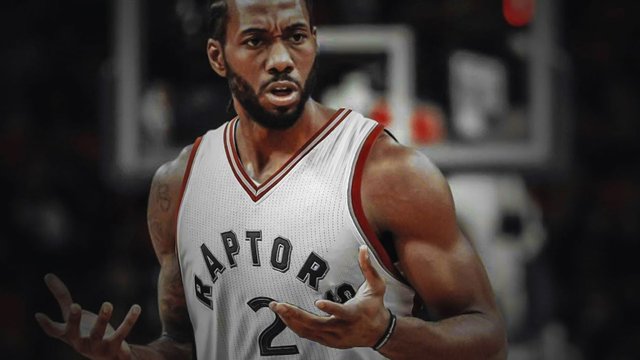 MORE NBA
Copyright [oceanwp_date] - Tyler Moore

Facebook


Twitter


Google-plus


Youtube
<br /><center><hr/><em>Posted from my blog with <a href='https://wordpress.org/plugins/steempress/'>SteemPress</a> : https://clutchzone2k.com </em><hr/></center>