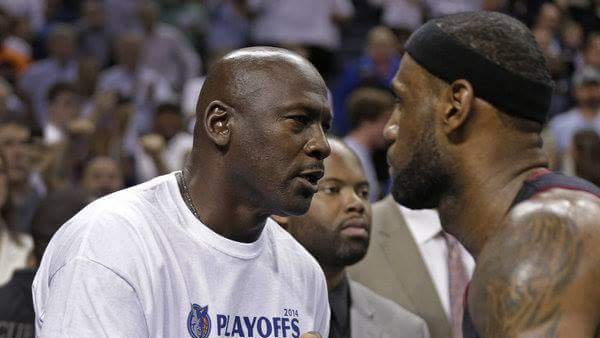 Clutch Zone
All Day Clutch
All Day NBA

HOME
MJ, Other NBA Superstars React to Lebron-Trump Clash
ClutchZone 8/01/18 09:31 PM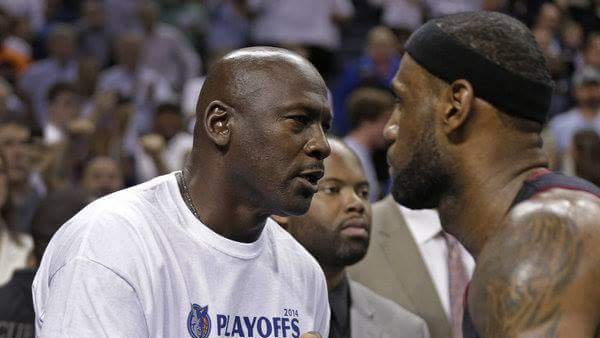 LIKE OUR FB PAGE
NBA players, headed by the GOAT himself - Michael Jordan, come to Lebron's defense right after US Pres. Donald Trump's tweet against the King. Trump blasted James after an interview with CNN anchor Don Lemon in which the latter deemed Trump divisive.
"We're in a position right now in America, more importantly, where this race thing has taken over because I believe our president is kinda trying to divide us," he said. "What I've noticed over the last few months is that he's kind of used sports to kind of divide us." Lebron said.
The president hit back at James using the social media and ripped him with he words "He (Don Lemon - the CNN reporter) made Lebron look smart, which isn't easy to do do. I like Mike!"
Many former and current players, including Jordan, jumped to James' defense.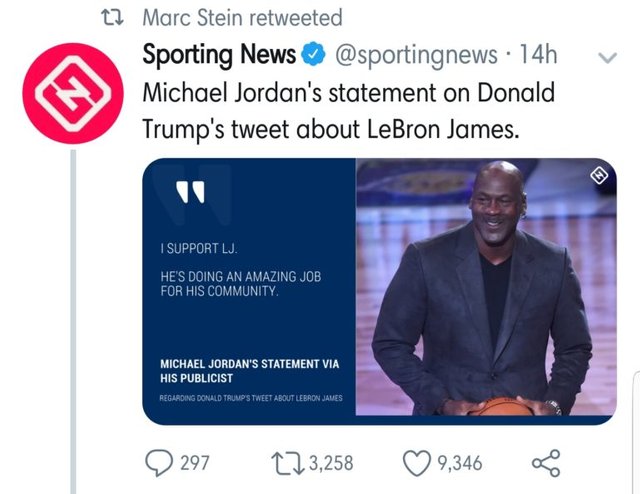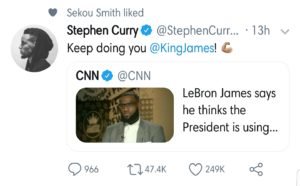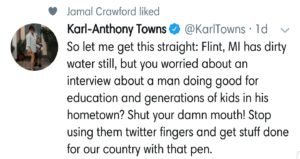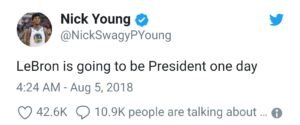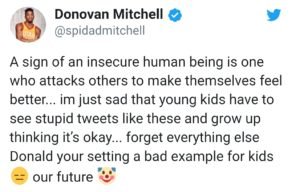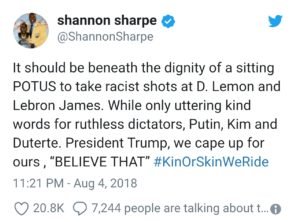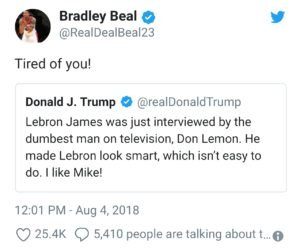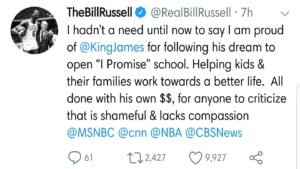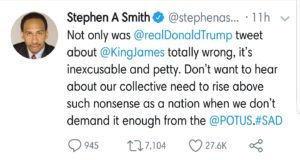 With the whole NBA on LBJ's back, Don Lemon didnt hesitate to respond. "Who's the real dummy? A man who puts kids in classrooms or one who puts kids in cages?" Lemon tweeted Saturday, including the hashtag "Be Best" used by first lady Melania Trump on her anti-bullying campaign.
[pt_view id="a1146b7byp"][pt_view id="374d48ehw1"]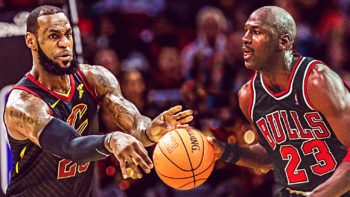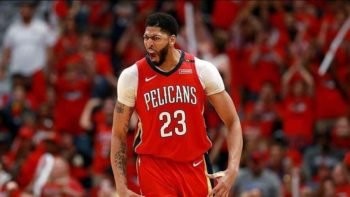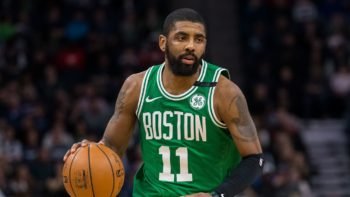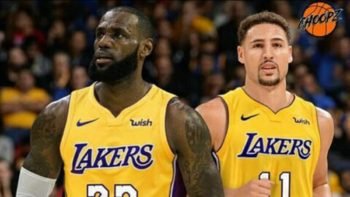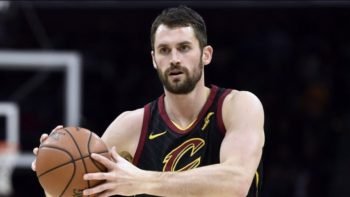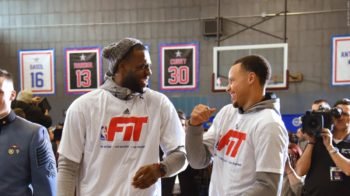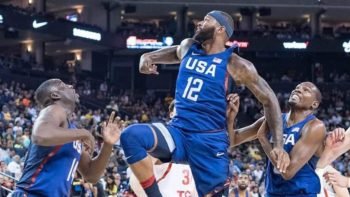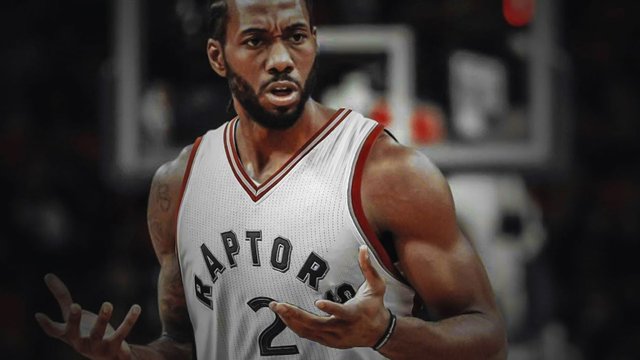 Copyright [oceanwp_date] - Tyler Moore
Facebook
Twitter
Google-plus
Youtube
<br /><center><hr/><em>Posted from my blog with <a href='
https://wordpress.org/plugins/steempress/
'>SteemPress</a> :
https://clutchzone2k.com
</em><hr/></center>