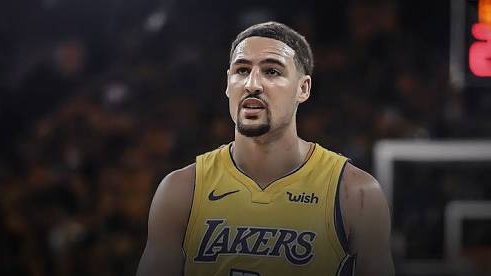 Clutch Zone
All Day Clutch.
All Day NBA
HOME
NBA Rumors: Klay Thompson to Lakers
ClutchZone 7/25/18 09:51 PM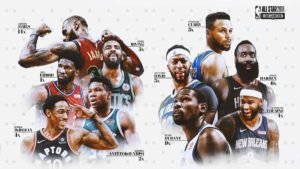 The Los Angeles Lakers will soon be getting a two-way superstar not named Kawhi. His name? Klay Thompson. L.A fans can look forward to seeing Klay suit up for the purple and gold in 2019 alongside Lebron James. Fox sports analyst, Colin Cowherd, has his two cents on this.
"Magic Johnson came out the other day, what did he say?"
"If I cant get this done in two years, I'll quit. Why did he say two years? Why so specific. He knew he had Lebron in the bag. Who is available next year - The Lakers dream teammate. Klay Thompson."
"Dad is a former Laker. Dad is the current Laker broadcaster. Magic knows Klay. Mychal Thompson has influence in Klay's life. Klay is the perfect kind of guy that doesn't want the publicity that Lebron will steal and Magic will get."
Cowherd's statements are on point. The elder Thompson, who won two NBA championships with the Lakers during their Showtime era in the 1980's, is currently employed as a Laker radio color commentator.
Meanwhile, he also reacted to an edited post where his son was donning a Lakers jersey and said "That duz look nice".
The fact that Lonzo and Ingram will be used as an asset on any trade deals the team will make for another superstar, the Los Angeles is gearing up for years of dominance. Imagine a Klay-Lebron-Kuzma-the other superstar combo, that duz look nice too. And if this happens, we can all pretend that the King and the baby-faced Assasin didn't have some bad history against each other, notably the Lebron's-feelings-got-hurt statement followed by the 3-1 jokes.
https://www.facebook.com/nbaclutchzone/