Love signs extension with Cavs, Lebron congratulates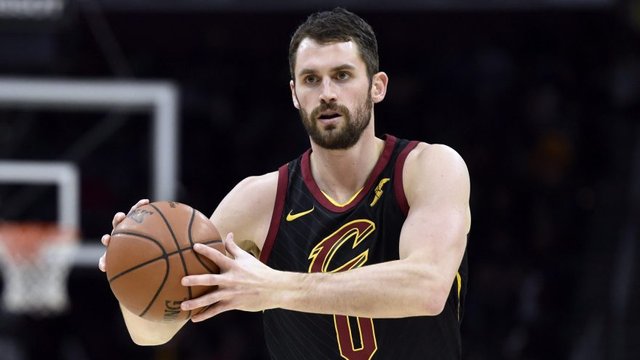 Clutch Zone
All Day Clutch.
All Day NBA

HOME
Love Signs Extension With Cavs, Lebron Congratulates
ClutchZone 7/22/18 09:51 PM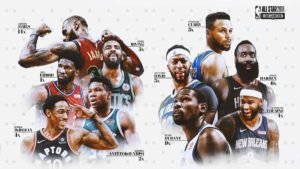 Kevin Love has decided to accept a four year extension with the Cleveland Cavaliers.
After the tragic finals ending against the Golden State Warriors and eventually losing one of the greatest players of all time in Lebron James, the Cavs acquired yet again the services of Kevin Love for $120 million. Love has averaged 17.6 points, 9.3 rebounds and 41.5% on 3-point shots last season as he made his fifth All star appearance in his career.
Lebron James on his twitter account congratulated Kevin Love with no love lost despite the former leaving for L.A.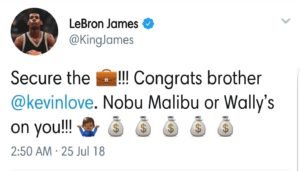 "I'd like to thank the Cleveland Cavaliers organization, [owner] Dan gilbert and Koby Altman for having their trust in me and believing in our future" Love said during a signing ceremony at Quicken Loans Arena.
Despite Kevin Love's revelation that he is fighting anxiety throughout his life, it cannot be denied that he is still grateful for the opportunity to lead a team once again just like the good old days in Minnesota. Love said he is "super excited and couldn't be happier. It's a big commitment for me and it's a big commitment from the team.
Love's extension, alongside the acquisition of Sexton in the draft, is a big step for the city of Cleveland on trying to move on from Lebron James' era. They will also have the young guns to help them at least make the playoffs with the likes of Cedi Osman and Ante Zizic.