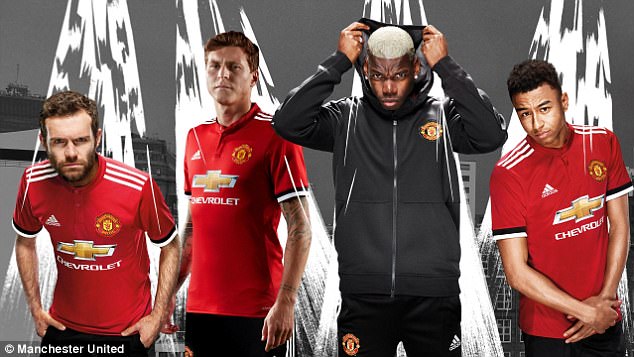 Manchester United New Kit 17/18
---
---
In the third year of their 10-year £750million deal with Adidas, the EFL Cup and Europa League winners will sport a new shirt that features a button-up collar design which the manufacturer says 'pays homage to some of the classic kits from the past'. United will wear the kit for the first time in pre-season against Los Angeles Galaxy on July 15th. It will continue to feature as they enter the Champions League for the first time since 2015.Mourinho's team secured passage back into European football's elite competition last season by beating Ajax in the Europa League final in Stockholm despite their sixth-place Premier League finish.
Adidas says the new shirt 'mixes classic football looks with terrace-inspired details like contrast-colour cuffs and a granddad collar'.The inclusion of the black and white stripes on the sleeves is said to be an attempt to make sure that 'United always wear their colours on their sleeves'. With the new Premier League season just 40 days away, Manchester United have rolled out the home strip they'll be sporting at Old Trafford in 2017-18.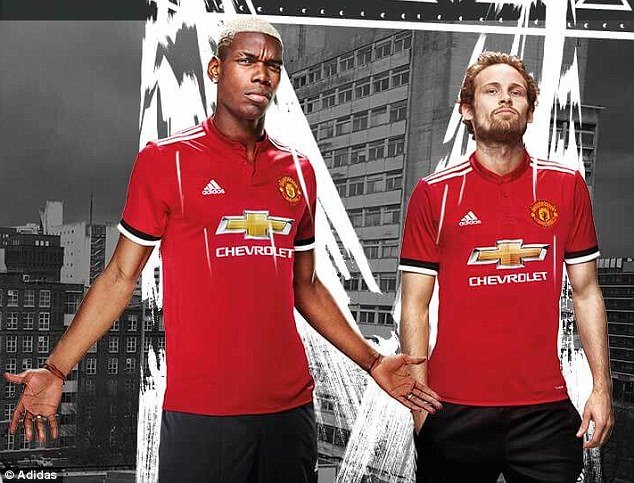 As unveiled by Paul Pogba, Victor Lindelof, and Jesse Lingard, the new kit is predominantly red (surprise, surprise) with black and white cuffs and a simple button-up collar.United fans will no doubt also be enthused to see Wayne Rooney involved in the promo material, thus seemingly signaling that the 31-year-old will be sticking around at United for the foreseeable future. He was also featured in the launch of the away kit, so one more season for the club captain?