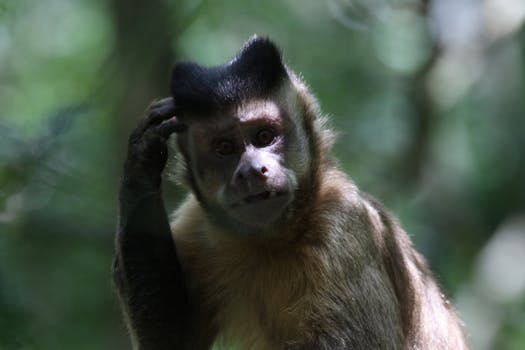 28/32 WORLD CUP TEAMS COMPLETED
A HUMAN INTEREST STORY
An interesting aspect about the World Cup is that people really care. How good is your friendship with someone if you don't miss them when they are gone? How can you truly enjoy the anticipation before winning if you weren't equally moved into sadness in defeat? International sport can harness strong forces in individuals. It is so abstract that there aren't any animals we could explain this to; how a game that awards no great resources or prizes becomes the most important thing in someone's day or week or even their life; how a game played by such a small number brings so much significance to others they've never met; how the simple movement of a ball into a net can make a million individuals shout joyously in unison; how a colour can swell the emotions enough to make grown adults cry. It is a funny old game.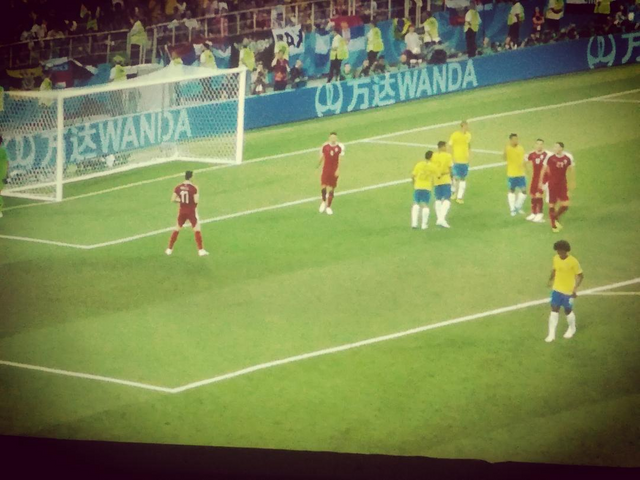 Teams were know exiting the World Cup and well-woven dreams were dissipating into nothingness. Iceland out, Nigeria out, your country out. A million broken hearts at the bluster of a tiny whistle.
I had enjoyed the energy I felt in the company of victorious teams. I had basked in their light. I was now also experiencing the darkness of defeat in their company. A sort of pantomime funeral. It may look like histrionics but perception is reality when it comes to our emotional landscape. The tragedy is fake but the feelings are real.
SERBS THEM RIGHT
I had contacted a number of Serbians to watch the game with during the World Cup it never quite worked out. Unfortunately for me my contact hadn't replied to me all day and I was left Serbian-less. It was a late kick off in Bangkok and I felt tired after two weeks of go. It was the first time I had felt underwhelmed by the whole experience. I walked between bars in search of red jerseys. It began to rain. I thought about work in the morning and how little sleep I would be getting as I walked aimlessly around the streets at 2 am on a Wednesday night. My feet were wet. What the fuck was I doing?
I spent the first half of the game searching in as many places as I could and checking my phone for my erstwhile contact and looked at our one sided recent Facebook chat like a spurned lover. Were there signs there I didn't see? Did I not treat him right? Has he found someone else already? He has read my messages. Doesn't he know I can see that?
By half time Serbia were losing and heading out of the tournament. That meant no more games. That meant no more challenge. That meant failure. Serbia were going down and taking them with me.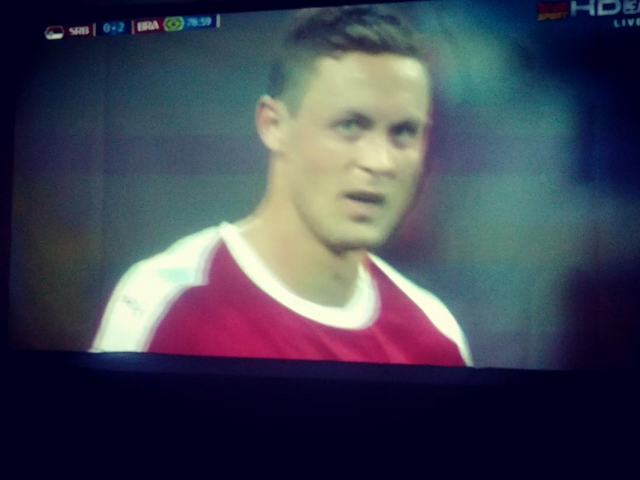 JUST WHEN I THOUGHT I WAS OUT, THEY PULLED ME BACK IN
It was now 3 am and I entered what can loosely be termed an Irish bar. Mulligans. Unnecessarily shiny brown tables. People pretending to like Guinness. Pictures of sheep. Overly aggressive and understandably tired waiting staff. A dazzling array of breakfast condiments. Brazil shirts. It had everything I didn't want and more. I moved morosely to the back of the bar and sat down in front of the projected screen. I had never been less excited to watch Brazil play football.
It was only then that I noticed someone looking as disappointed as myself. A red jersey caught my eye behind me. Another table mired in misery,(although at least dryer). I'd found a Serb in a hopeless place.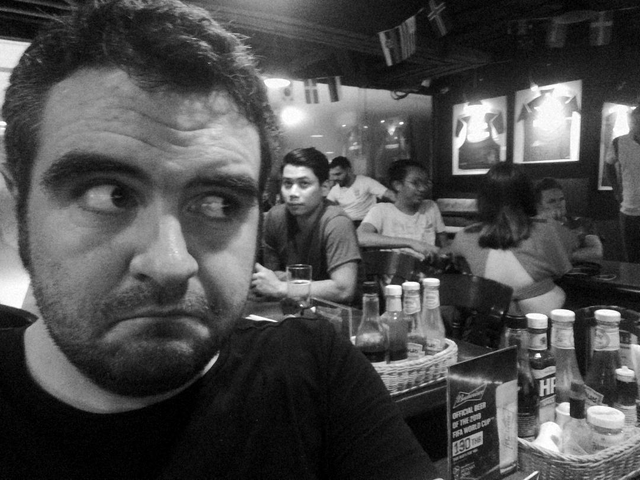 *Join me in my quest. It started here https://steemit.com/sport/@highselfesteem/i-m-going-to-watch-the-world-cup-with-a-fan-from-every-country-in-bangkok-or-sleep-trying and will continue for the duration of the World Cup.
*Other words, pictures and sounds at my website http://www.thisthailife.com/
*Twitter @ThisThaiLife
*Facebook https://www.facebook.com/thisthailife/