Once again it was a game of two Haas halves .
With K-Mag driving to some great points and Grosjean driving into everybody.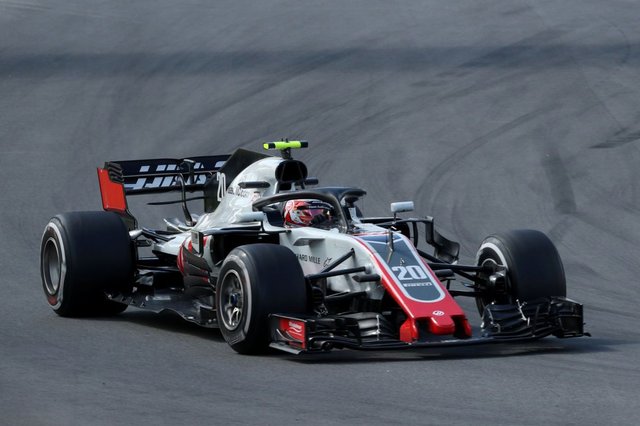 I Like Grosjean, I think he is an excellent driver when the Gods are smiling on him.
But lately he has been a bit of a disaster.
If he continues in the same vein he will be out the door.
It's a tough life being a F1 driver.
With young super fast whipper snappers just waiting for a weakness to show.
Then they are in.
Maybe Grosjean has peaked and it's time to move on.
But I hope for the Haas teams sake, he starts driving like a God once again.
It did end as a bit of a procession for the Hammer Hamilton.
But we now draw a deep breath and move on to Monaco.
2018 Spanish Grand Prix: Race Highlights

But a good day for one Haas car at least.
Spanish Grand Prix: Haas Race Recap
https://www.haasf1team.com/news/spanish-grand-prix-race-recap-0
Next up on the F1 World Circus, is Millionaires Yacht Row, Monaco.
An amazing place founded by Cut Throat Pirates. Who just like magic have now turned into A list Royalty.
F1 Monaco Grand Prix at Circuit de Monaco 27 May 2018
Image Courtesy of BT