Another disappointing race for our Hass Team of Heros.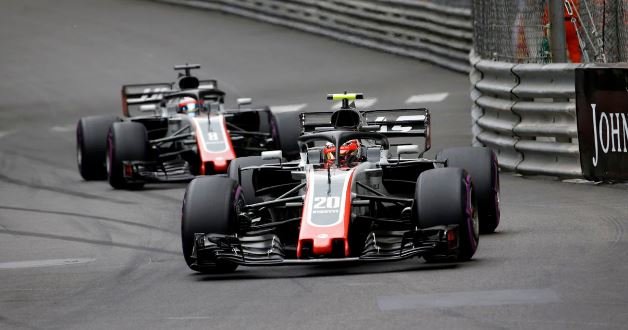 No down-force, as bits of the car that helped the down-force had to be removed.
Such is life in the fast/slow lane for K-Mag and Grosjean.
a 13th & 15th finish was all they could manage.
Lots of complaints that Monaco is boring as there is no room for over-takes.
Though Verstappen moved from last to 9th with plenty of overtakes.
So all you really need is a fast car and some luck.
Lucky Daniel Ricciardo wins in a half broken car.
2018 Monaco Grand Prix: Race Highlights (You will need to go to Youtube to view it)

Haas Monaco Grand Prix: Race Recap
https://www.haasf1team.com/news/monaco-grand-prix-race-recap
Next up on our World F1 Tour is Canada June 10:
Where we do hope K-Mag & Grosjean are back to the Ass Kicking form we know and love.
Round 7 of the 2018 FIA Formula One World Championship is;
the Canadian Grand Prix at Circuit Gilles Villeneuve in Montreal.
Practice begins June 8,
qualifying takes place June 9
and the race runs June 10.
Image Courtesy of BT