Floyd Mayweather vs. Conor McGregor Betting Analysis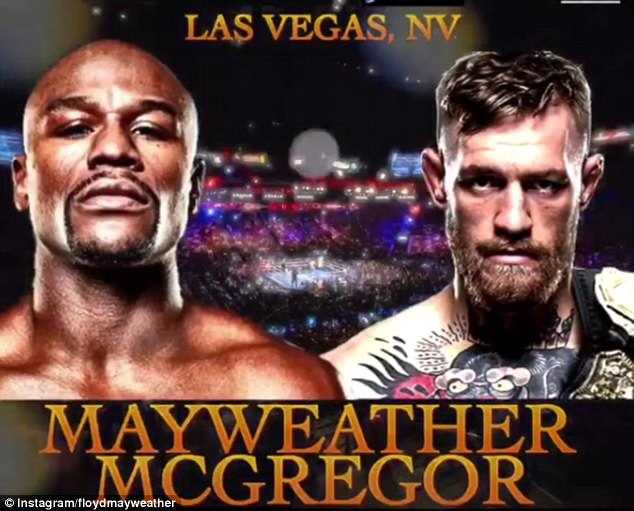 Who is Writing the Story?
The Setup
As a rule, the casual bettors love to root for the underdog and in no sport is this more prevalent than the combat ones. Born off of the tales of David vs. Goliath or Rocky vs Drago, we are trained as a society to believe, hope, and even EXPECT that the savvy underdog WILL prevail. So when it was announced that Conor would take on Floyd, a hero's journey would be coming to a climax.
Irish Folklore
Conor Mcgregor has all the makings of an Irish folk hero. A pugilist with a devastating left hand,
the 13-second knockout
of the then undefeated featherweight Jose Aldo poured napalm on an already white-hot start to McGregor's career. He then went up in weight class to fight a 170-pound Nate diaz, lose once, then come right back and beat the Stockton kid in a controversial decision. Most recently he simply outclassed Eddie Alvarez with a deft display of striking power to retain the light heavyweight title. While it is questionable whether Conor is the best mixed martial artist, it is unquestionable that no fighter in the UFC is more popular. Taking a page out of Floyd's (and Ali before him) promotion antics, Conor has learned that people love it when you win, but they love it, even more, when you win and mentally break-down opponents through copious amounts of [Irish-accented] trash talk.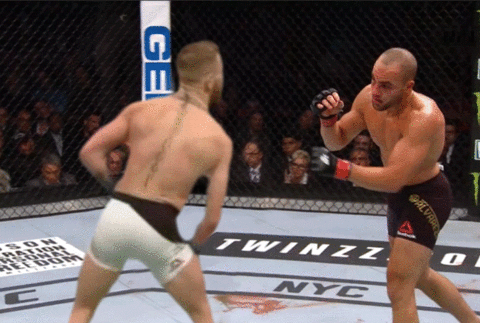 The Villian We Deserve
Floyd's moneymaking persona only intensifies this narrative as he merrily plays the villain we want to see lose. As his adept defensive style is a bore to most casual fans, not registering a knockout since against Victor Ortiz, SIX years ago. At age 40 the fragile fisted Golden Boy is undoubtedly near the end of his 49-0 career in which he has NEVER been knocked down.

Floyd was always a tremendous defense boxer, as NO world-class fighter has been able to keep up with his speed or smarts, let alone get through his impenetrable Philly shell. However, it wasn't until Floyd shed the "Pretty Boy" persona and became the money hungry super villain did people start to really take notice of the undefeated fighter. Make no mistake, Mayweather's entrepreneurial extraction of money from the sport has forever changed the way boxing matches are setup. Floyd only fights when the money warrants it, as he was happy in retirement, but
"They asked for this fight. I was in retirement, but they wanted me back and I'm back."
In other words, give Floyd a sparring session against a green opponent for 9-figures and he will happily give the people what they deserve. Remember that the best fighters in the world have not been able to touch Money Mayweather, and he is likely the LEAST hit boxing champ ever, as nobody has officially knocked down Floyd, let alone figure him out to win a 12-round fight.
Betting Odds
Odds opened up as high as -2250 for Floyd but sportsbooks have been forced to adjust as the casual fans have a full on hard-on for the fighting leprechaun with odds dropping to -600 on Floyd, or a 10% decline in implied win probability.
Floyd was a -600 favorite against Marcos Maidana, a southpaw pressure pugilist (like Conor) who gave Floyd trouble the first time they met. Mayweather would go on to put on a clinic, winning unanimously the second time around.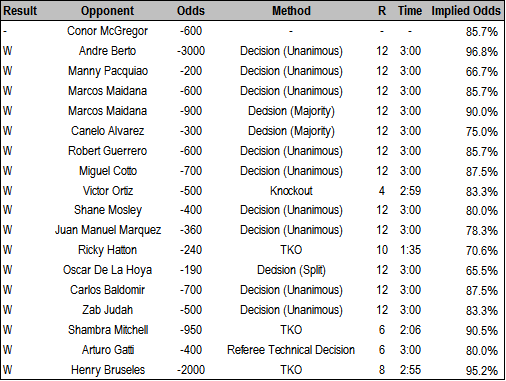 Nearly 91% of bet tickets were bet on Conor with the liability stacking up against sportsbook, you are getting Floyd, a world-class 49-0, a defensive boxer against an aggressive 0-0 counter puncher at a relatively cheap price.
How the Story Ends
While boxing is entertainment, this isn't Hollywood, but Las Vegas. And Vegas is not in the business of writing fairy tales.
Boxing is a craft that Floyd takes seriously and while Conor is a young athlete with promise, he is simply too green to stand greater than a 15% chance (Odds needed to make this a solid bet for Conor backers at +600). All indications point to The Money Team being the House, as they have set the rules, with 10-ounce gloves, boxing rules, and boxing refs. Make no mistake, Floyd's camp is running the show and writing the narrative. The boxing champ has never been knocked down and all indications are that he has been looking for a way to put an end to his decorated storybook career. A 50-0 record and a 9-figure plus payout is one way he could finally finish his story with a bang.