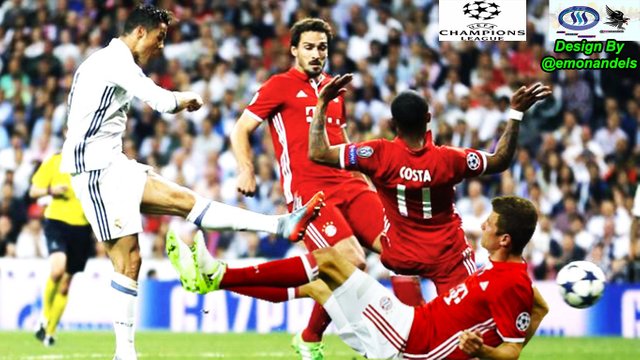 ---
Munchen vs Real Madrid
Bayern Munich will host Real Madrid at the Allianz Arena on Tuesday (24/4) in the Champions League semi-final first leg.
The Match, Munchen opponent Madrid presents the potential for a fierce duel because the strength of both teams fairly balanced. Munchen in confident condition because it is always solid when appearing at home while Madrid is also always great when playing in the Champions League. In the last four seasons, Munich and Madrid have twice faced with diving four games. Of those games, El Real successfully came out as the winner over Munchen. Although at their last meeting last season, Madrid won the match in extra time.
---
The midfield and front of Madrid will be key for Zinedine Zidane's side to win the match. The balance of the game made the Madrid midfielder makes it easier for players like Cristiano Ronaldo for the umpteenth time breaking into the Munchen goal. Isco could be one of the shining midfielders in this fight.
Allianz Arena Stadium is arguably not quite haunted for Real Madrid in the Champions League. Recorded in the previous two seasons at Bayern Munich headquarters in the event, Los Blancos always win. Munchen's main task is to turn off Cristiano Ronaldo. When that materialized, Munich could finish the game with a victory disputih two goals.
---
---
Bayen Munchen still lost Arturo Vidal in the match at Leg 1. But Jupp Heynckess seems to have had the right team composition to serve Real Madrid with James Rodriguez, Javi Martinez and Thomas Mueller in midfield backing Robert Lewandowski.