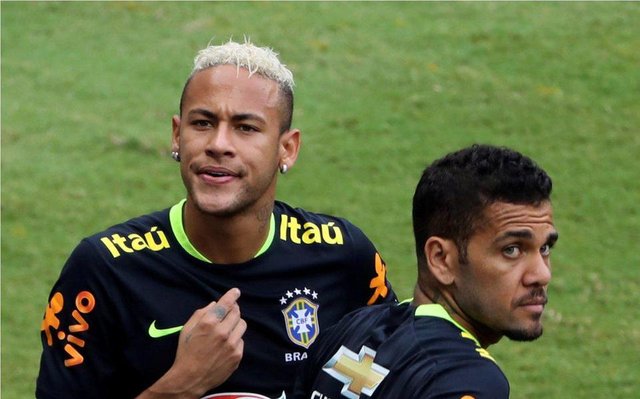 Danilo, who plays for Manchester City and and Fagner are most likely to replace the injured Dani Alves in Selecao's World Cup squad.
Alves injured his knee during the Cup final match with PSG and team physio Rodrigo Lasmar has indicated that Fagner will overcome his own injury and be fit for the World Cup in June.
Fagner himself has not played since April 29. Brazil are set to announce their World Cup squad Monday.
An emotional Alves, following his injury, said that he immediately knew that his World Cup dreams were over once he felt the pain in his knee.
"When I felt the pain in my knee, my soul left my body," he said in a letter published at 'The Players Tribune' website.
"From the moment I stepped on the ground, I knew I wasn't going to be on the plane to Russia. In the dressing room doctors told me we would have to wait until the next day to get the results of some tests, but in my heart I knew it was over.
"Everyone came to celebrate the cup win, and I never want to show any negative emotion about my teammates, because if you know Dani Alves, you know that I am always a happy son of a bitch.
"So I smiled and tried to have fun, but they could see in my eyes that something was wrong. I only cried once, when I was alone, and let me tell you something: I don't want anyone to cry for me. I don't want anyone to feel sorry for me, I've lived my dreams.
"Dani Alves will not go to the World Cup, but he's still a happy son of a bitch. I'll be watching the team the same way I did when I was a little boy on the farm, only my TV is going to be a lot bigger this time! "If we win the World Cup, I will not be screaming, for once, I promise. I'll close my mouth, there will be no words from Dani Alves, I will not say anything, I'll just be crying."