NBA Today : GSW takes game 4 vs Pelicans | West Semis 5/7/18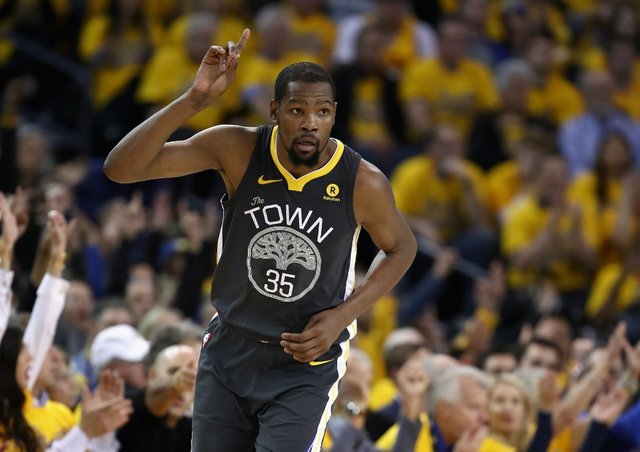 img src
Kevin Durant was on fire!🔥 as he was unguardable during game 4 of GSW vs Pelicans. Durant reach played amazing role as the Pelicans did everything to contest the shot but it still goes on. It remind me of prime Dirk Nowitzki when nobody can guard his fadeaway shot. Anthony Davis had a good game but it is not enough as the Warriors is always on the lead until the final buzzer sounds. Warriors led the series 3-1 with a chance to close the series in Golden State in game 5.
Kevin Durant finishes with 38pts 9rebs 5asts as GSW defeat Pelicans 118-92.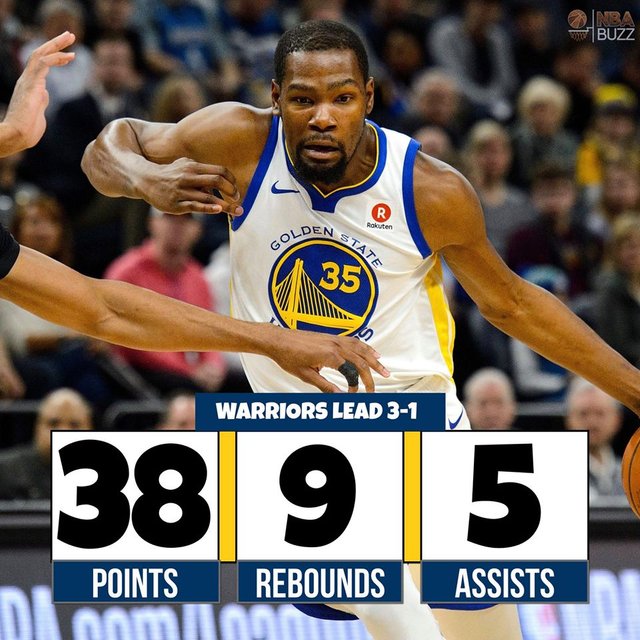 img src
Will the Warriors close out the series in game 5? or will Pelicans bounce back?
Follow and Support our Steemit Cebu Basketball Group @basketball-cebu led by @jassennessaj