Why I want to blog on Scorum?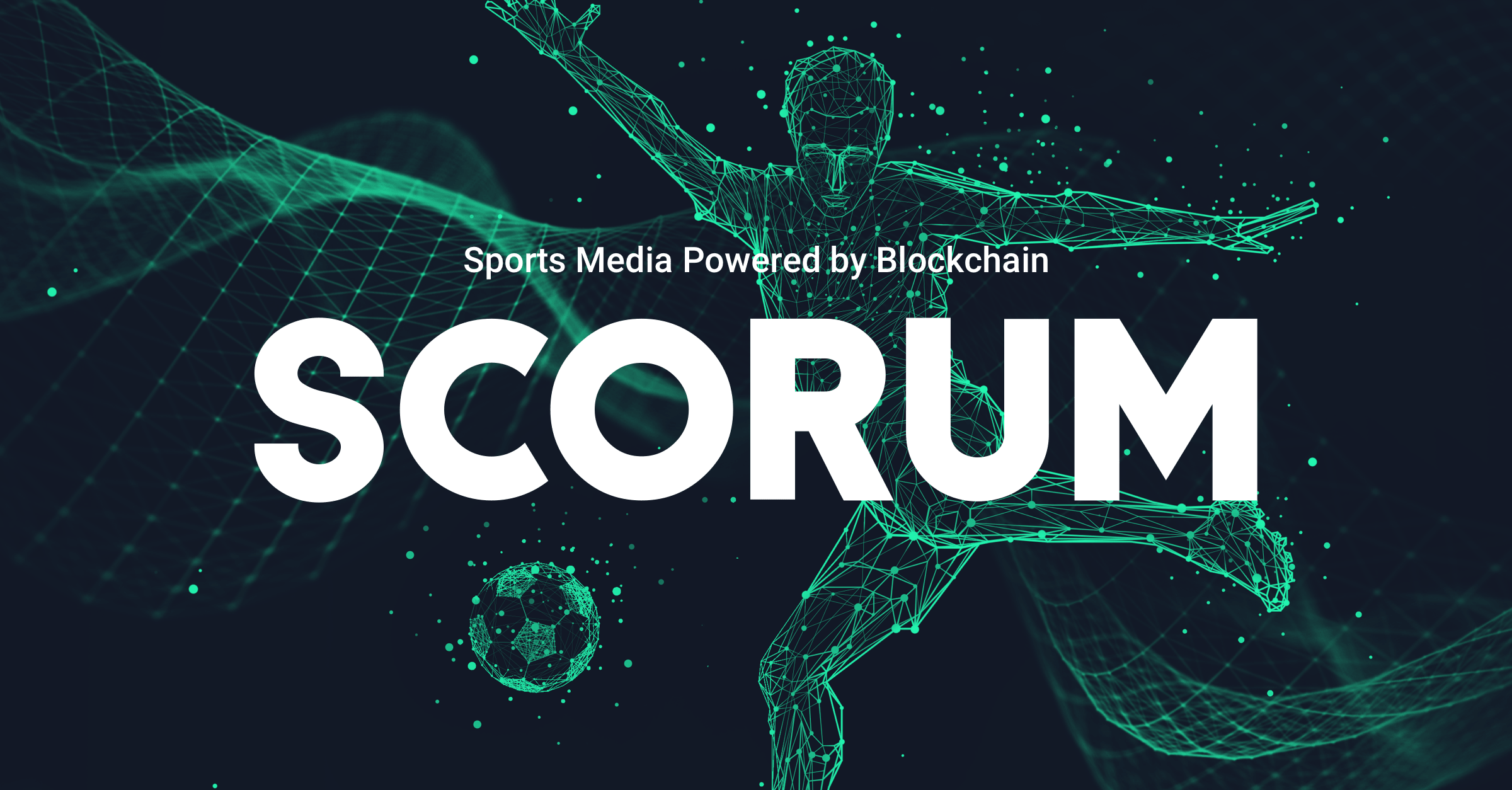 The Scorum Blogging platform will finally be launching in a few days and I'm excited about being one of the first sports fans in the entire world to have the opportunity to not only see it, but also be able to actively use it. Don't get the idea that I'm going to move away from Steemit any time soon, but I have always wondered what would have happened if I had been one of the first users of the Steem Blockchain and been among the very first people to earn Steem by blogging on Steemit! You know, I could have been one of the first on Steemit. I heard about Steemit early on from friends who were looking for alternate social media sites like I was. In fact, I signed up for an account on Steemit just a few months after it launched but I was too ignorant about Blockchain and Cryptocurrencies back then to understand what it meant, so it was several months later before I actually logged in and wrote my first blog. Now I have this new opportunity, a blogging platform backed by a DPOS blockchain like Steemit only this one is all about Sports. Not only that but it is more than just a blogging platform, it is also a sports statistics center that will give up to date scores and stats for games being played around the world. But there's more, it will have live year around fantasy sports games! Blogging, scores, stats, fantasy sports and also a digital sports photo library for earning commissions/royalties on all of your sports-related photos. There will also be a built-in advertising system linking the advertisers to the platforms content creators so that they can monetize their posts even more. It just keeps getting better from here.!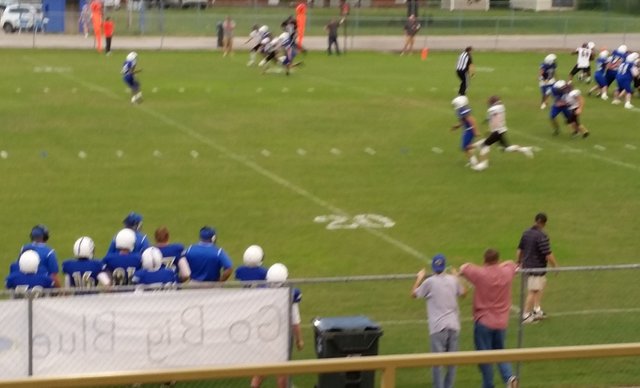 This is a photo that I took at a game last night, I might be able to earn a royalty from photos like this in the near future. Look at the guys on the sidelines, do you want to be with them or would you rather be in the game? You have to sign up for a Scorum Wallet and for the blogging platform if you want to be one of the starters in this game
I have gotten this far and I'm still not done telling you about all of the things that will become available as the Scorum platform evolves and the team finishes up with the current roadmap. What wait, you mean there is more? Absolutely, try this out. Imagine when game day rolls around and you go to Scorum to read the posts by your favorite sports bloggers to get up to date news on the coming rivalry matchups, then when you are done reading you shift over and watch the game live streaming from Scorum, and while you are watching you can keep track of up to the minute stats from the game. After the game, go back to the blogs and find the post game write up and analysis. Not good enough? Okay so let's take our Scorum tokens and head over to the Scorum ticket center and sports memorabilia shop. Now to really have a great experience we'll buy some discounted tickets to the next game, we can pick up a jersey, jacket or a ballcap to wear to that game, and maybe even an autographed item from our favorite player so that we have something to brag about while we are there. But as we head out to the game let's not forget our camera, we can take photos of the facilities, the fans, the mascots, and of the game itself while there and then upload them to Scorum. You could thus possibly pay for the entire trip just by using Scorum while at the game and earning tokens for your efforts! Is that cool enough for you?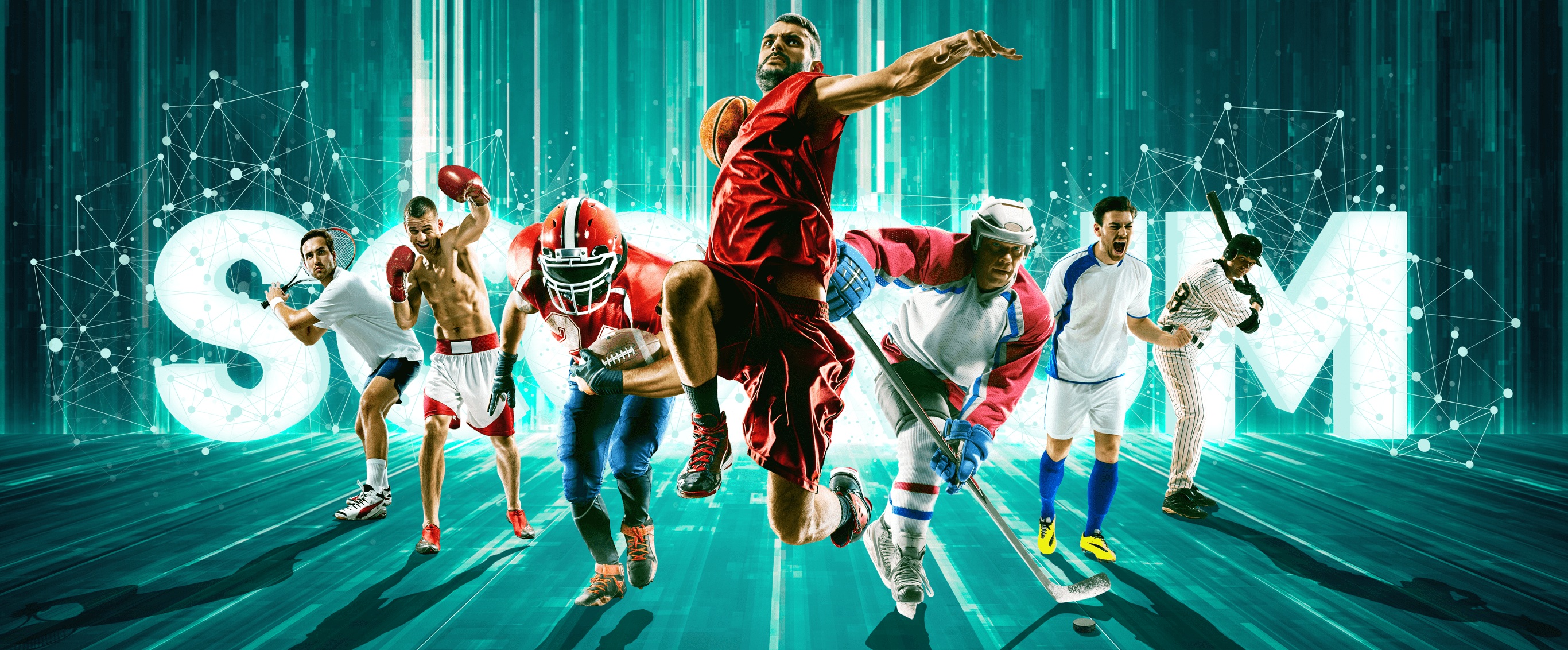 So why should you stop with just using the platform to enjoy the games? Why not write a blog now about your experience while you were watching the event live at the stadium from those great seats that you purchased right on Scorum. As you write your blog you can add in all of the photos that you took during the game and uploaded to the platform, and guess what, you just earned money for every photo that you used in your blog! I'm sitting here at my desk writing this and thinking that I might be able to attend every game for my favorite teams next season and not only pay for my trip and for the tickets but maybe even earn extra money if I write a good enough blog about the experiences to develop a following.
The Scorum blockchain and wallet are functional, the Fantasy Sports Platform has been launched and it is already in use, and now the Blogging Platform is only days away from its debut and I can hardly wait!
If you think that you have what it takes to be part of the Scorum starting lineup then follow these links to get your own Scorum Wallet and to sign up for the Blogging Platform. You don't want to do like I did when Steemit first came out and tell yourself that you'll come back later if it survives and other people actually start using it. I can't see into the future so I can't tell you what Scorum will be like after it has been in operation as long as Steemit has, but I believe that it will survive and one day you may be looking back with regret at the great opportunity that you missed out on.
Here are the links to sign up:
All About Scorum
https://scorumcoins.com/en-us/
Sign up for a Scorum Wallet
https://wallet.scorum.com/en-us/sign-up/
Sign up For the Blogging Platform
https://docs.google.com/forms/d/e/1FAIpQLSdeIzSehPRI9uaDfkVJ9Bz9Jvsp1IS1cKuS1SqyJwK0zVvzaQ/viewform