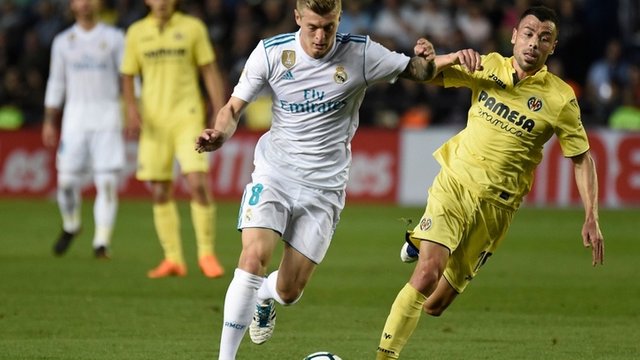 Fuente
A pesar de empatar el Real Madrid juego bien en un partido que domino la mayor parte del tiempo y luego bajo revoluciones pensando en la final de Kiev q se jugara el próximo sábado 26 de mayo ante en Liverpool.
Con goles de Bale y Cristiano en los minutos 11 y 32 respectivamente da a pensar q el gales podría colarse en el 11 titular de dicha final ya que a tenido una buena actuación en los últimos partidos incluso marcando goles.
También buena actuación del tercer portero del Real Madrid llamado luca y de apellido Zidane quien defendió por primera vez en la liga la portería de su equipo.
Por su parte Cristiano y Carvajal se vieron muy bien en el campo después de venir de lesiones al parecer al 100% ambos.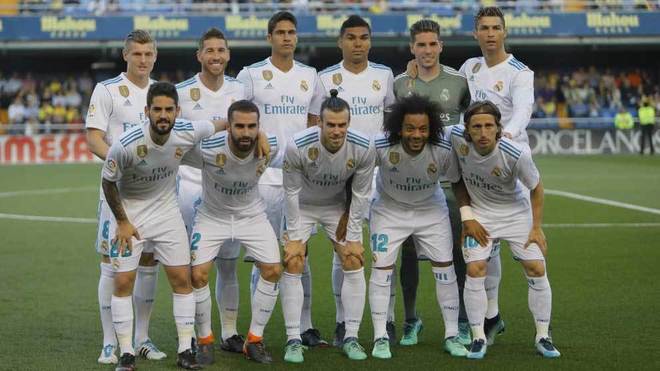 Fuente
Despite tying the Real Madrid game well in a match that dominated most of the time and then low revolutions thinking about the final of Kiev that will be played next Saturday May 26 against Liverpool.
With goals from Bale and Cristiano in the 11th and 32nd minutes respectively, it suggests that the Welshman could sneak into the 11th holder of that final since he had a good performance in recent games even scoring goals.
Also good performance of the third goalkeeper of Real Madrid called luca and last name Zidane who defended for the first time in the league the goal of his team.
Meanwhile Cristiano and Carvajal looked very good in the field after coming from injuries apparently 100% both.