An overview of the best sport in the world - AFL Footy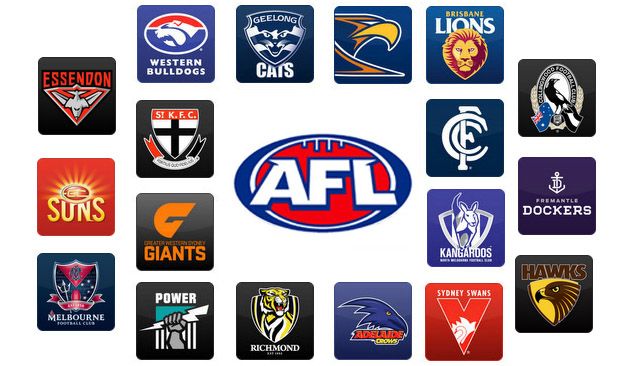 THE BEST SPORT IN THE WORLD! AFL FOOTBALL!
Hey Steemians,
Today I have the pleasure of bringing you the game which I grew up watching from a very young age. Here in Australia especially in Melbourne, Adelaide and Perth most Australians are die hard footy fans. The game is ingrained into our culture and we even have a public holiday here in Melbourne for the Grand Final Parade on the Friday before the weekend of the final game of the season. (Crazy right?)
We are closing in on the end of the 2017 Season at the moment and only four teams remain out of the 18 that started the premiership season.
I thought it was appropriate to start the blog post by explaining what this game is actually all about. I have been to the game before with someone from overseas and the whole thing just basically goes over their head because it does have quite a number of rules. Once you know them though it can be the most fast paced frenetic game to watch especially when your team is playing. Check out the video below for some of the rules and information about how it all works!
Source - afl.com.au
The season is 24 weeks long in length and teams will play each other at least once per year with some teams playing each other twice both at home and away.
During a game 6 points are awarded for a goal which is a kick through the middle goal posts and 1 point is given for any kick through the other posts. If the ball inadvertently goes through while players are tackling each other or off hands it is also classed as a point.
During the course of the game the best moments are typically freakish goals and amazing marks (catching the ball from a kick) I have put a compilation below to show you some of the greats goals and marks.
Here are the goals!

For anyone interested I will be posting some team history in the weeks to come to help you all adopt a team and start following the game I love. For the record I am a Melbourne Demons fan we have not had success in my lifetime and it wont be this year unfortunately!
Any questions just ask hope you enjoy!