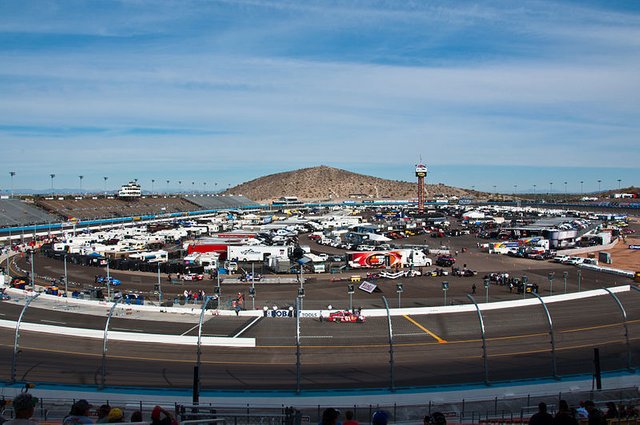 Can-Am 500

ISM Raceway - Phoenix, AZ
Sunday November 11, 2:30 p.m. Eastern Time on NBC
1 Mile Tri-Oval
Weather: Sunny, 76°F
Previous Five Winners and Pole Sitters
| Race | Race Winner | Pole Sitter |
| --- | --- | --- |
| Spring 2018 | Kevin Harvick | Martin Truex Jr. |
| Fall 2017 | Matt Kenseth | Ryan Blaney |
| Spring 2017 | Ryan Newman | Joey Logano |
| Fall 2016 | Joey Logano | Alex Bowman |
| Spring 2016 | Kevin Harvick | Kyle Busch |
The Monster Energy NASCAR Cup Series returns to Phoenix this Sunday with the AAA Can-Am 500 at ISM Raceway. A total of 39 cars are scheduled to enter the event. It is the penultimate race of the season and the final race of the third elimination round of the playoffs. When all is said and done we will finally know who will make up the final four contenders in the Cup Series championship race at Homestead.
Breaking News
Before we get into the race preview, NASCAR dropped a bombshell on the playoff standings on Wednesday by announcing the No. 4 Stewart-Haas Racing team of Kevin Harvick has been issued a L1 level penalty for failing the post-race inspection following their victory at Texas last week. The car was found to illegal alterations to the rear spoiler.
Because of the violation, NASCAR has stripped Kevin Harvick of his automatic berth into the Cup Series championship race at Homestead. Now Joey Logano is the only driver who is guaranteed a spot in the race, leaving three positions up for grabs at Phoenix.
In addition, Harvick has been docked 40 drivers points while crew chief Rodney Childers and car chief Robert Smith are each suspended for the final two races of the season. Childers also received a fine of $75,000.
The massive loss of drivers points has completely changed the playoff picture. Not only is Harvick in danger of missing the championship finale for the first time in five years, Kurt Busch and Chase Elliott no longer have to win on Sunday to advance. It is possible now for each driver to advance by virtue of points scored. Kyle Busch is now nearly a lock to advance on points as long as he avoids complete disaster. Martin Truex Jr. sits comfortably in the third position, as long as none of the other playoff contenders win he should advance on points. However if a contender does win, a strong finish will still move him forward.
The Favorite
When the NASCAR Cup Series heads to Phoenix, one thing is a sure bet:
Kevin Harvick
will be the favorite to win the race. Why? Harvick has achieved total domination of this track.
In his last thirteen starts here, Harvick has won seven races and finished in the top-six twelve times. One of those wins came in the first race at Phoenix this year back in the spring. Overall Harvick has nine career wins at Phoenix to lead all drivers, Jimmie Johnson is second with four wins and he has struggled mightily all season.
With NASCAR's announcement of Harvick's L1 penalty and the subsequent stripping of his automatic berth in Homestead as well as a ton of drivers points, he will have motivation to win like never before. If any of the playoff contenders not named Logano win this week he could easily miss the championship finale for the first time in five years.
Harvick doesn't necessarily have to win to advance, but if he doesn't it will be an uphill battle. A pissed off Kevin Harvick needing to win at statistically his best track is the situation. Good luck to the rest of the field.
Other Drivers to Watch
Harvick's L1 penalty is a boon for
Kyle Busch
. Busch now takes over the playoff point lead and at least two drivers will advance based on points scored. Yet Busch's points lead isn't insurmountable and he still needs to run well at Phoenix. That shouldn't be an issue. Busch only has one career win at Phoenix, it came back in 2005, but has finished in the top-five in five out of his last six starts. In the spring race this season he finished runner-up behind Harvick. Busch is in a strong position knowing a good finish will advance him, but a win will guarantee it.
"I'd like to think our odds are pretty good," said Kyle Busch. "Obviously, anything can happen. Things didn't go our way at Texas last weekend and we felt we had a good car, but things just didn't fall our way after having the loose wheel. You still have to have some luck on your side and have everything kind of go your way. It's tough to rebound, sometimes, after a difficult start to a day or, even if you have trouble later in the day, it's really difficult to rebound and get a good finish like you need. We'd love to be able to win and automatically lock ourselves through but, if that's not the case, then you just have to be smart and mindful of a good points day and try not to hurt yourself – just try and keep what happens to you under your own control if you can."
Martin Truex Jr. has never won at Phoenix, but the good news for him this week is he doesn't have to win to advance. He has jumped ahead of Harvick in the points standings and a top finish will do the job. That hasn't been a problem for Truex at Phoenix lately. He finished in third place in this race last year and came home in fifth place here in the spring. Those are his best career finishes at Phoenix and if he repeats them he will move on to Homestead. Truex is the defending Cup Series champion and he is not ready to relinquish the title.
"I feel good about where we're at going into Phoenix," said Truex. "I am also well aware there are a number of different scenarios that could help us or hurt us. Heck, you could have a good day in Phoenix and not make the final four, and on the other hand, you could have a bad day and still make the final four."
The biggest threat to the Big Three's championship dreams entering the third elimination round was Chase Elliott. Yet Elliott has slipped a little in the past two races and his championship chances have been diminished. However Harvick's L1 penalty has opened the door a little wider for Elliott on Sunday. He can now advance on points if one or more of the Big Three stumble this week, but his best opportunity for advancement still comes in winning the race. He has been a contender on the flat tracks this season and has finished in runner-up and third place respectively in his last two Phoenix starts. He only has five career starts here, but his 6.8 average finish leads all active drivers.
"The No. 9 team and I are looking forward to heading to Phoenix this weekend," said Elliott. "We have to win this week so we are going to go to work and try to get it done. I feel good about Phoenix – we've run pretty good there in the past. I think it has actually been one of my more consistent tracks."
News Around the Track
In August Furniture Row Racing announced they will be shutting down operations following the 2018 season. That put the future of defending Cup Series champion Martin Truex Jr. in limbo since he piloted the organization's only car. The situation was remedied on Wednesday as Joe Gibbs Racing announced Truex and his crew chief Cole Pearn will replace Daniel Suarez in the No. 19 car in 2019.
"Anytime you have an opportunity to bring two people of this caliber into your organization, it's certainly an exciting time," said Joe Gibbs. "They obviously have developed a chemistry that has led to tremendous success, including a championship. We've gotten to know them well over the past few years through the alliance and having been part of the Toyota family. They both make us stronger as an organization."
Joe Gibbs Racing now has two members of NASCAR's Big Three, Truex and Kyle Busch, racing under their banner along with veteran Denny Hamlin and youngster Erik Jones. It's safe to say they have the most formidable stable of drivers in NASCAR. All four qualified for the playoffs in 2018.
Daniel Suarez will need to find a new home, but that shouldn't be a problem for the 2016 NASCAR Xfinity Series champion. In his first two Cup Series seasons Suarez has accumulated 4 top-five and 21 top-ten finishes.
Enjoy The Race!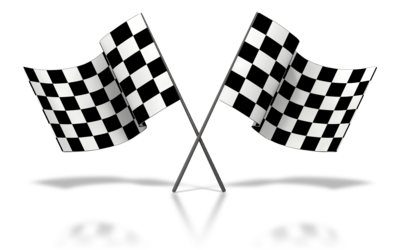 ---
Photo credits: Paul Dubbelman CC BY-SA 2.0 via Wikimedia Commons
---
Author: @chops316
Editor: @liberty-minded

---
Are you interested in writing for the BRO Sports™ team? Do you like talking about sports all day, every day?
---
© 2018 BRO Sports™ Network