Cavs Corner with Jaymesbawned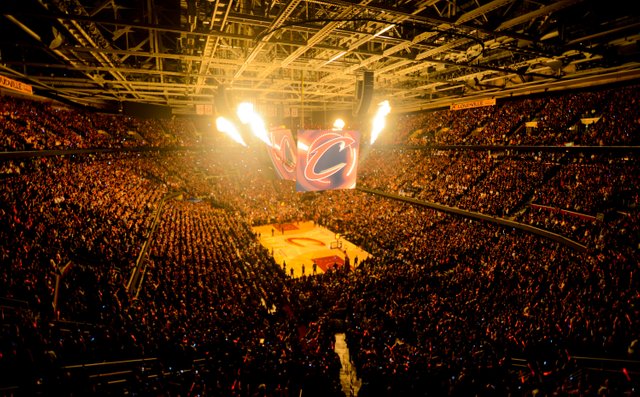 ---
Playoff Update


So far, the Pacers have been giving the Cavs all they can handle. Through 4 games, the Pacers had looked like the better team overall, even though the series was tied. The Cavs had given up large leads in many of the games, and looked like LeBron was the only one that wanted to be there. These Cavs simply have not had enough time and experience to play high level playoff basketball together yet. They show flashes here and there, but are maddeningly inconsistent. Many of the newer guys still stand around and watch LeBron when he has the ball instead of moving and running a play. Coach Lue has also been under-performing, putting strange lineups out there and not convincing the team to move their feet or communicate.
All of that said, the Cavs are only one game away from moving on to the second round, and they got there with some style. Although it was only a first round win, LeBron's buzzer-beater last night is the stuff of legends. People are going to remember this one. What people might not remember is his 15 for 15 mark at the free throw line, or his clutch block on Victor Oladipo just moments before. There are some debates on whether or not this was a goaltend, it was incredibly close. But LeBron hits a three-pointer to win it, so the point is moot.
Kyle Korver has played admirably after coming back from the loss of his brother and several injuries, and poured in 19 points for the game. Kevin Love has still been a disappointment in these playoffs, once again failing to reach 15 points. He did get double digit rebounds, and draws defenders away from the paint, so even when his shot isn't falling, he still has some value. The rest of the group was pretty ho-hum, with no other teammate registering any stats of note.


Game 6
What could be the final game of this series will be played Friday at 8:00PM EST. The rest of the group is going to have to step up if they want to close out this feisty Indiana team. Looking ahead to next round, the Cavs are most likely going to play the Raptors, who also have a 3-2 advantage right now on Washington, and could close their series tomorrow night. They are going to have to play much better to beat Toronto, who has much more experienced players than the Pacers do.
---
Cover photo credits: By Erik Drost (Cleveland Cavaliers) [CC BY 2.0], via Wikimedia Commons>via Wikimedia Commons
---
Author: @jaymesbawned
Editor: @bacchist

---
Are you interested in writing for the BRO Sports™ team? Do you like talking about sports all day, every day?
---
© 2018 BRO Sports™ Network