It's that time of year again, time to get out the clippers after football practice and help these Denver Broncos Rookies get their wig split. Training camp in Denver always has some fun built into it and this year is no different than the others. Rookies new to the team are always saddled with carrying out the veteran players shoulder pads and helmets before and after practice but, all of them must also pay a visit to the teams barber shop for a proper rookie hair cut. The veteran players all congregated around the barber chair to decide how the hairstyles will look and it's always funny to see what they come up with. Man they do these guys dirty!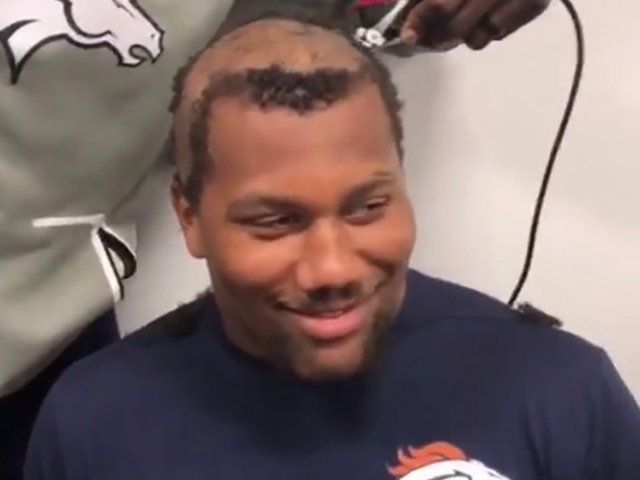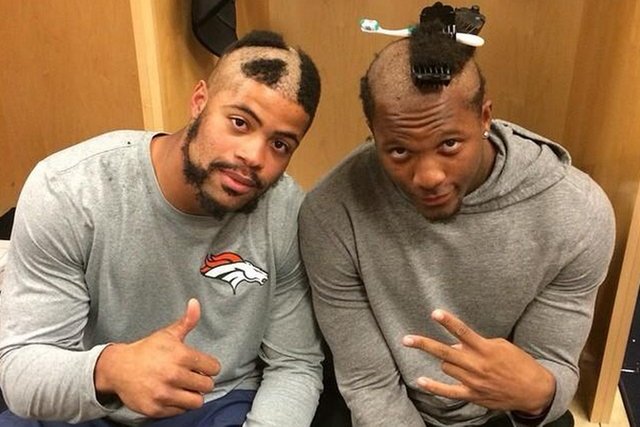 It makes no difference when you were drafted or how much money you signed for, everyone who is a rookie must accept this haircut and wear it until they either get cut or make the team. Even first round draft pick Bradly Chubb above had to accept this hazing.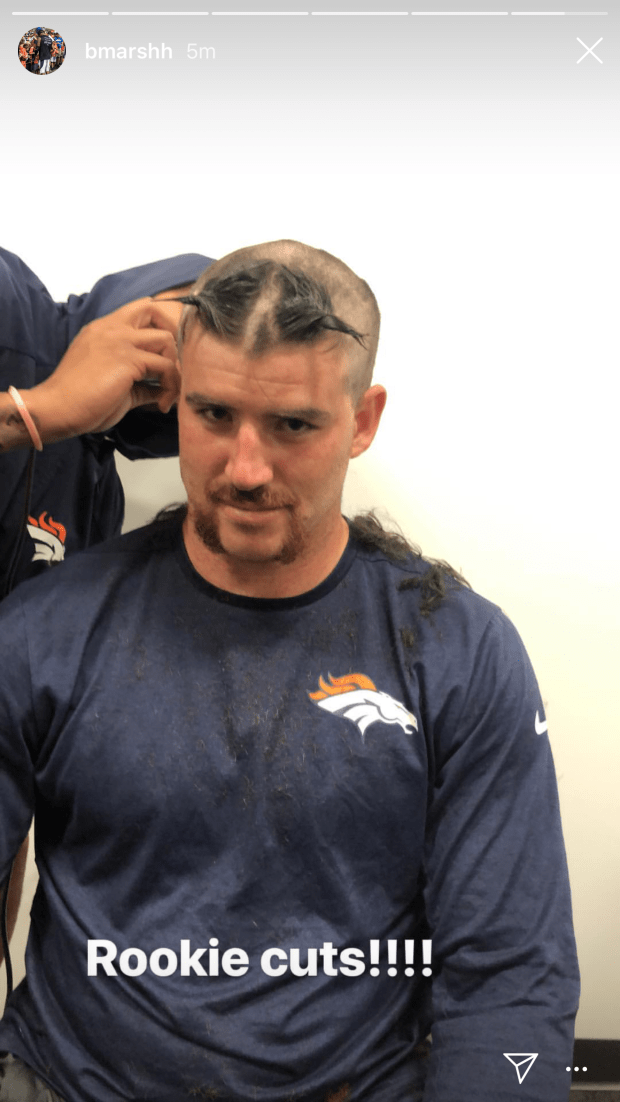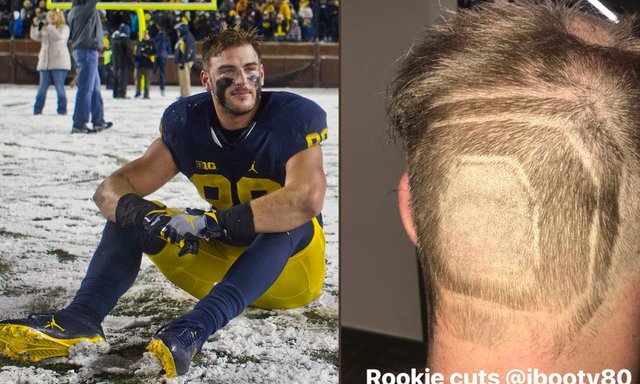 When you are the big man on campus at Michigan like Jake Butt above and then a few months later have to accept the Ohio St. logo on your head, the pain is real.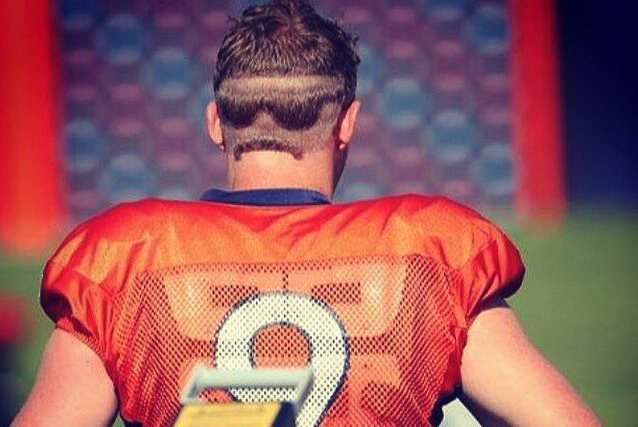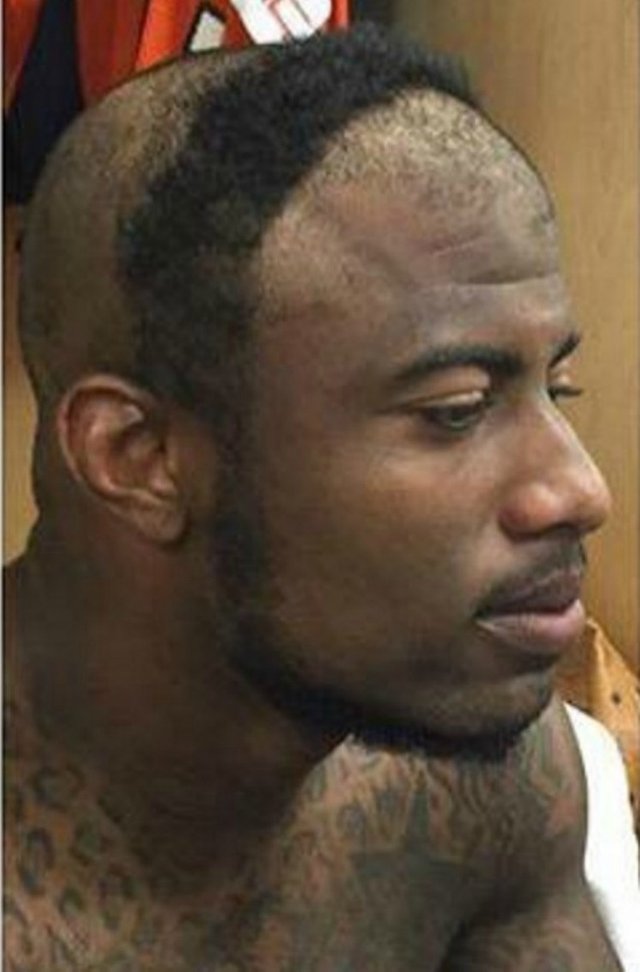 😂😂😂💪🏽💪🏽💪🏽 This next picture is from several years ago but, look how dirty they did Tim Tebow (who now is playing professional baseball) when he was a rookie in Denver.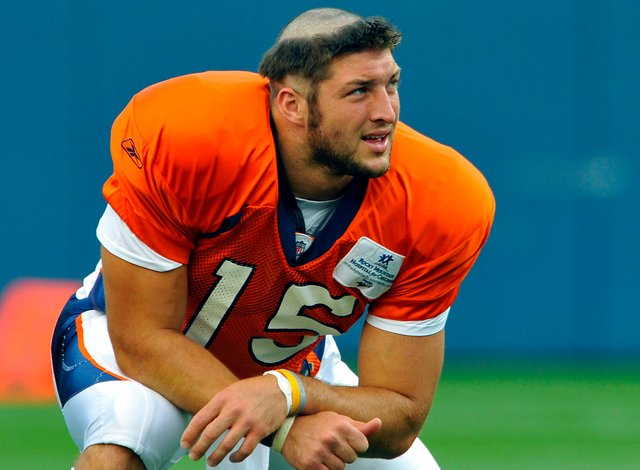 It's all in good fun and it's only hair but, you will get your beard trimmed, your eye brows (sometimes only one) shaved off and anything else horrible these veteran players decide.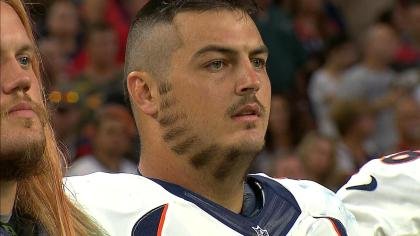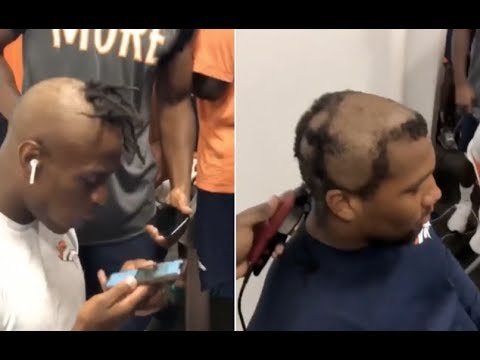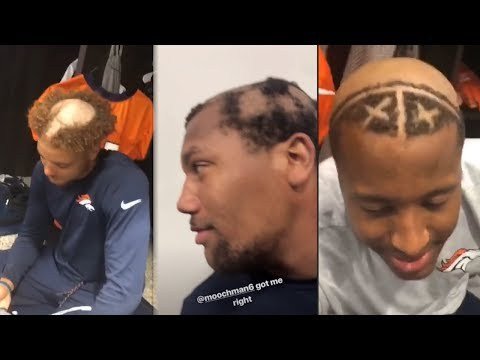 At least they don't get charged for this! Go Broncos!