There is a reason why an NFL franchise like the Denver Broncos has the longest home sellout crowd streak in all of sports. There is a reason why those same Broncos have appeared in 8 Superbowls and have more AFC Championships than losing seasons under the Bowlen Family leadership. That reason is not only teamwork but also good management of franchise assets like Von Miller.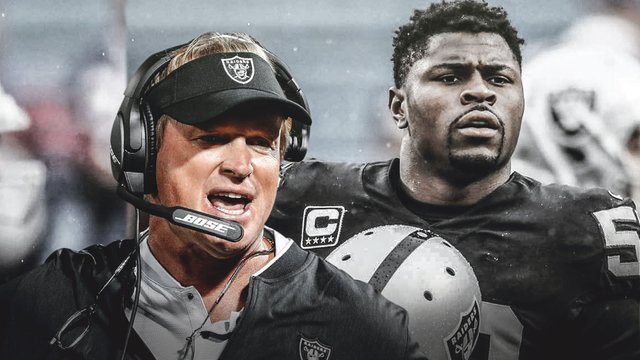 Denver Broncos division rival Oakland Raiders would not know anything about any of these Championship traits. For the last two DECADES the Oakland Raiders have been perineal losers and guess what........there is a reason why!
Raiders superstar, and 2nd best defender in the NFL is still a hold out at training camp and looking for a new contract. He's sitting at home, mowing the grass, while the rest of his teammates work and sweat in the hot sun without him. After hiring new coach John Gruden away from Monday Night Football, the Raiders franchise is in disarray once again at the start of a new season. The Raiders fans still have hope but It does not look good for them already without the best player on the defense. Sure they have a few (3) dusty Super Bowl trophies to reminisce about but the facts are the Raiders are arguably one of the worst football teams in the modern day NFL game.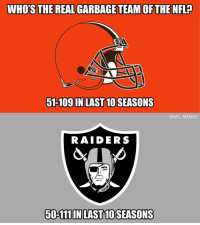 Khalil Mack is an offensive lineman's nightmare and his team needs him to have any type of success this year but with trade rumors swirling, it looks to be smooth sailing for the week two matchup with my Denver Broncos. He's fast, he's big and what's really scary is he has the strength of a silver back gorilla off a fresh cycle of Testosterone Injections.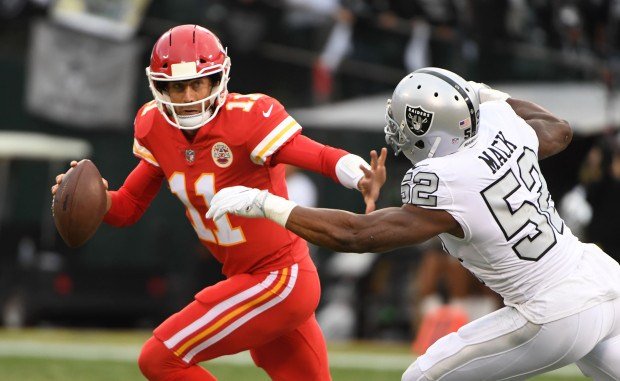 While chasing down Kansas City Chiefs quarterbacks is actually child's play for most all of the teams in the AFC West, the Raiders fans are soon to get a reality check when even Chargers quarterback Phillip Rivers will be mobile without Mack on the field.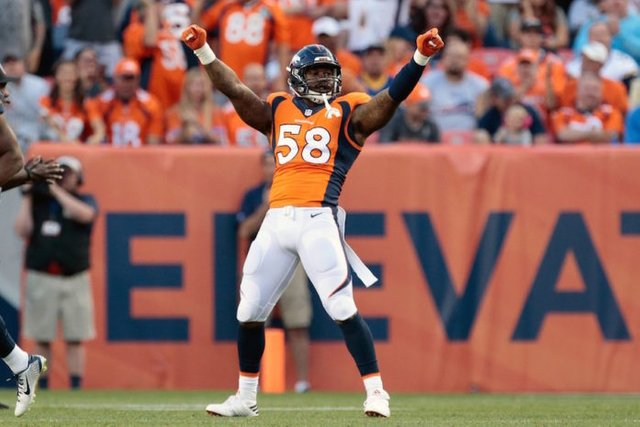 The undisputed best defender in football still plays in Denver. Sure, we had a hard time signing our guy (Von Miller) but both sides have to bend if you really wanna win. This is what makes the Denver Broncos franchise so great. Good value with long term thinking players who measure real success with ticker tape parades on the top of City fire trucks. It is shaping up nicely to be long season for the Silver & Wack this season. Go Broncos!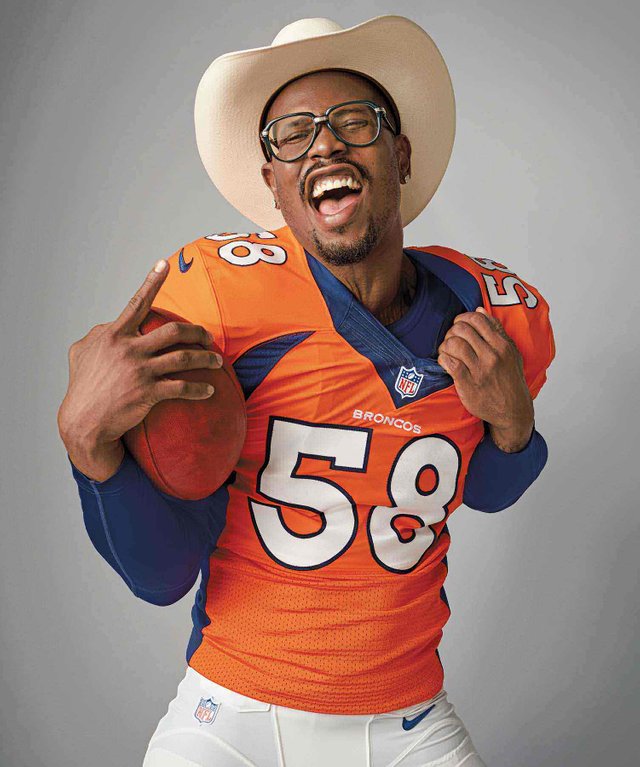 Just remember Jokeland Faiders Fans, Denver is the Boss of the West and has been since 1984 and the fact of the matter is......THERE IS A REASON WHY!