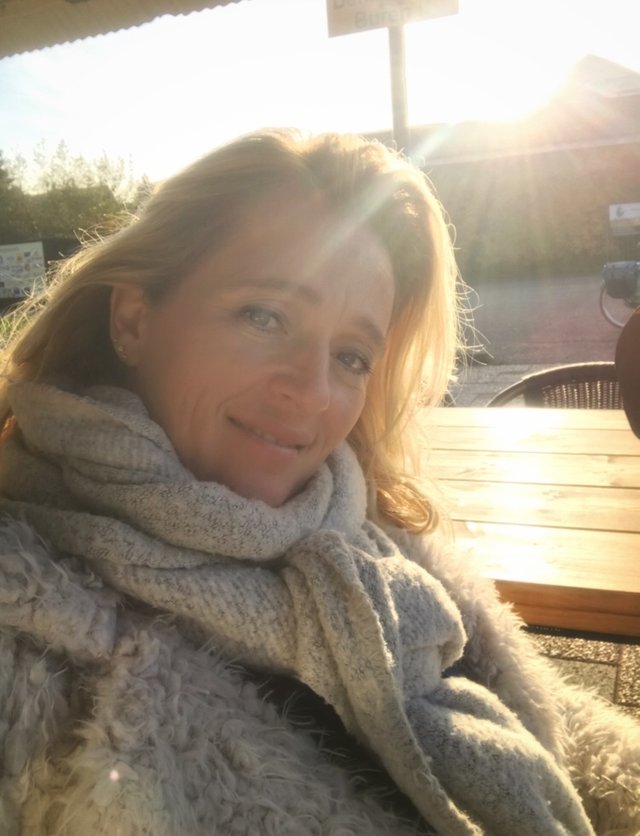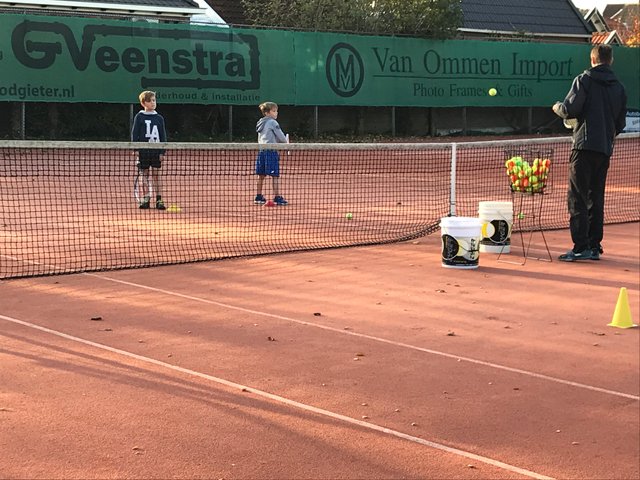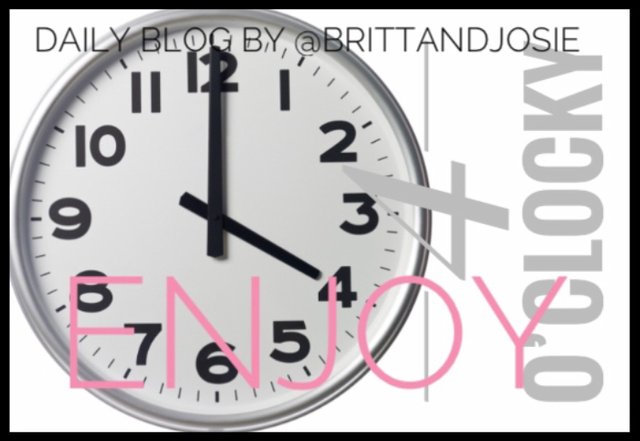 Some time ago I've written about the 'best' time to submit a blogpost so you'll receive worldwide exposure.
I came up with the term 4 o'clocky and I thought this might be a great idea to make a blogpost every day at 4 o'clock local time with this title. Every day I'll submit a blogpost about something that keeps me busy and is important enough to share so Lets blog on, here we go!
   This My 4 o'clocky for today...

The team games are over, but the boys like their tennis game so much that we decided to stay and take lessons outside untill the weather is going to be bad. The team excists of 4 boys and two girls, in age 7-9 years young. We are the only ones that do that. But never look at what others do, but do your own thing. Follow your hart! So they have tennis lessons with eachother and their teacher. I am sitting in the sun, producing this 4 o'clocky and commenting on some other members of our steemisfere.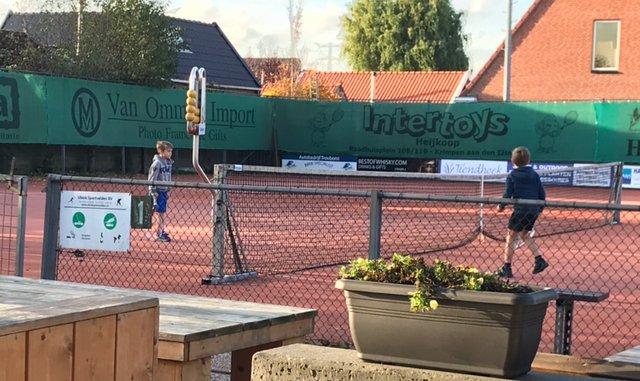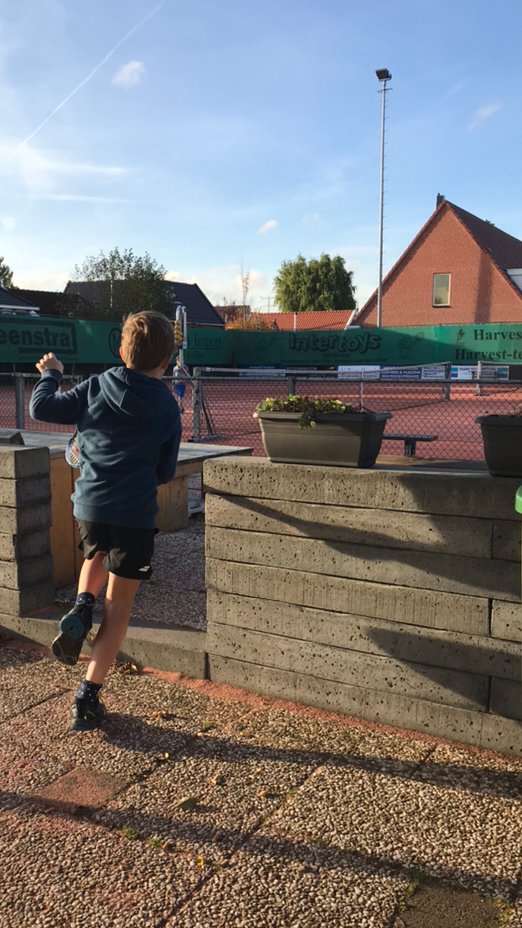 When they see the gravel and the tenniscourt they are away, and dont notice me anymore. Thats what we need, only eyes on the ball. I think its healthy that the kids play a sport. Outside in the open air, learning eye-ball coordination and technique.
And playing outside is so Nice, and I love to Watch them having fun. You know mothers ( and dads I dont know ) are the happiest When the kids are happy, arent we @steemitmamas??
Wel the lesson is an hout just enough time to publish the blog and prepare the one going online in the evening ! What kind of sport do you play and your kids?

Thanks for stopping by, its appreciated
And remember Focus on Being creative instead of Being busy !
"Consistent Actions Create Consistent Results"
"Not everyone is a blogger but everyone has something great to offer"
Lover of Life and L❤️ve in General - @brittandjosie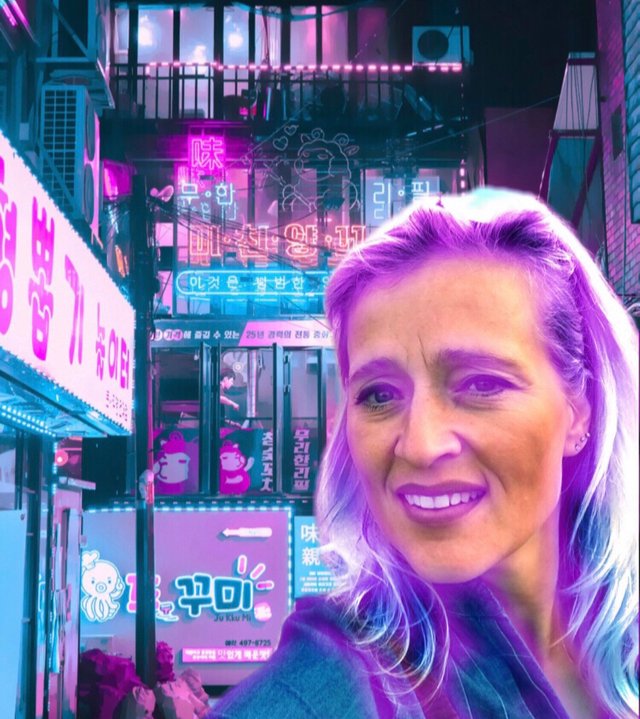 I fully support @s3rg3, who is witness with his developer group @blockbrothers for the Steem blockchain. If you want to support them, they would appreciate your vote here.


They build Steemify, a notification app for your Steemit account for iOS.
Get it Here:





Member off the #steemitmamas #steemitbloggers #needleworkmonday and #payitforward and on Discord
COME AND JOIN !

Sources used : My own private stock collection, Google and with others its mentioned in the blog.

I would like to thank all my STEEMIT friends who have been supporting me. Feel free to leave me any feedback.