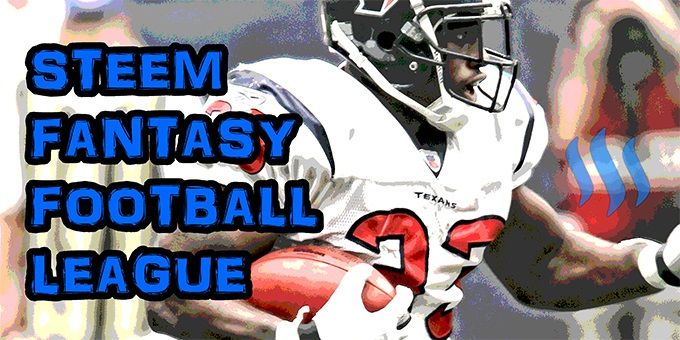 Week 10
And just like that week 10 in the Steem Fantasy League is a wrap. The time is flying, and teams are running out of time if they intend to rack up some wins, and make it to the playoffs. Let's take a glimpse of where the league is, and see who is in the hunt for Steem Football glory.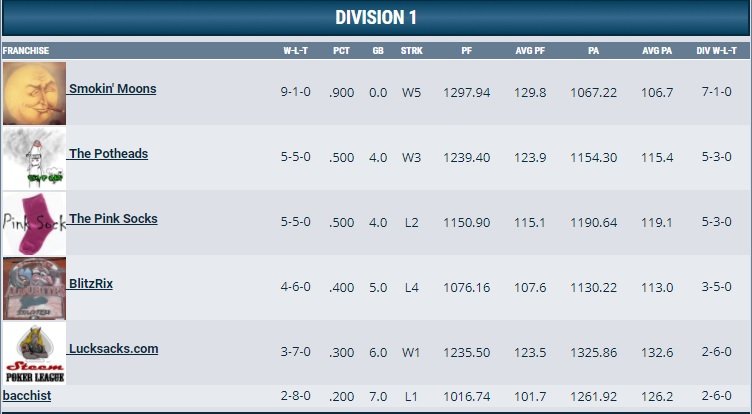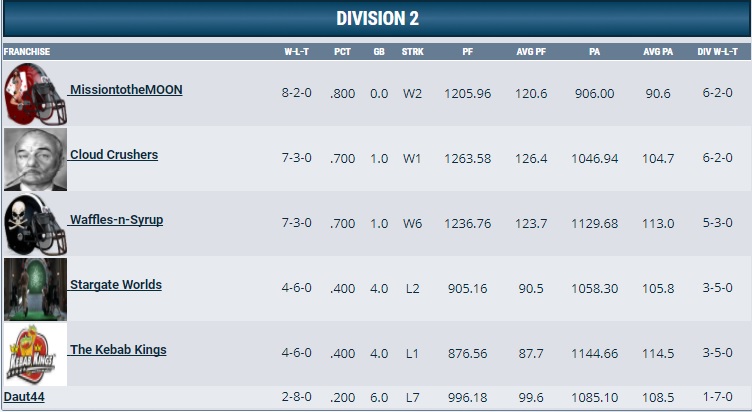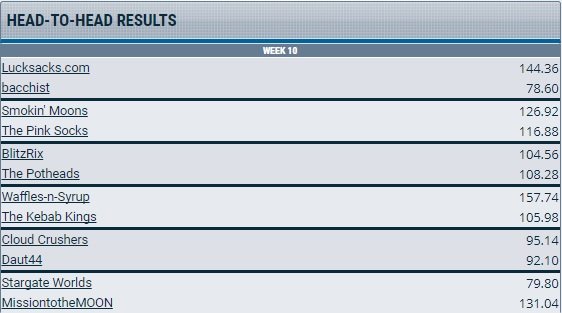 Week 10 Results
Matchup 1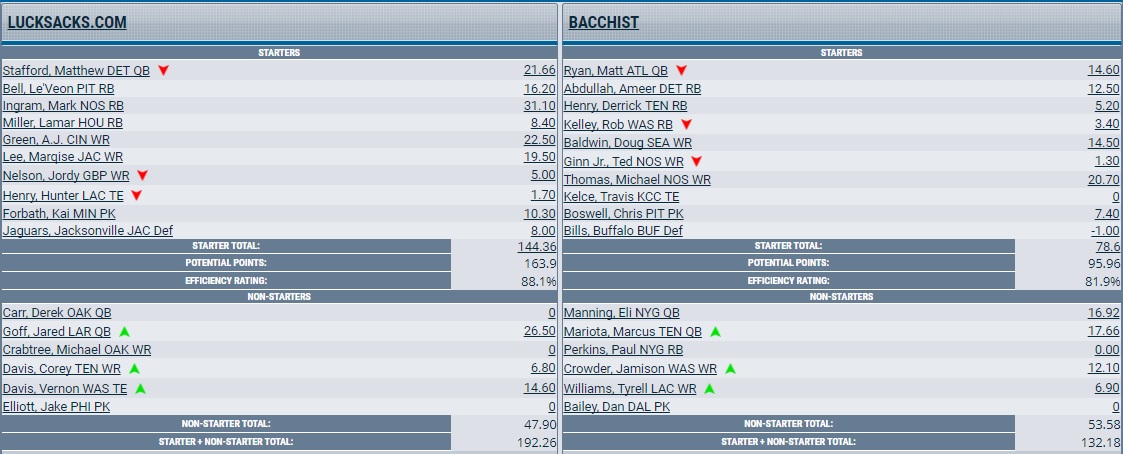 Lucksacks finally faced an opponent who did not put up max numbers. This will help him in his quest to go undefeated for rest of the season. Which is exactly what he will have to do if he wants to make the playoffs. As for Bacchist, I think he has officially phoned in the season, and is chilling on a beach somewhere.
Matchup 2


Smokin' Moons was able to sneak by with a victory this week, despite a dismal .30 points from star RB Devonte Freeman. On the flip side, had Pink Socks replaced the 0 points from WR Andre Holmes, he may have taken the W from this matchup.
Mactchup 3


Boom! The Potheads eeked by a win thanks to his kicker Greg Zuerlein who put up a smooth 17.60 points. The 20 points from rookie RB Christian McCaffrey helped quite a bit as well. Had BlitzRix made a last second RB change, he would have come away with the win. This was a close match that really could have gone either way.
Matchup 4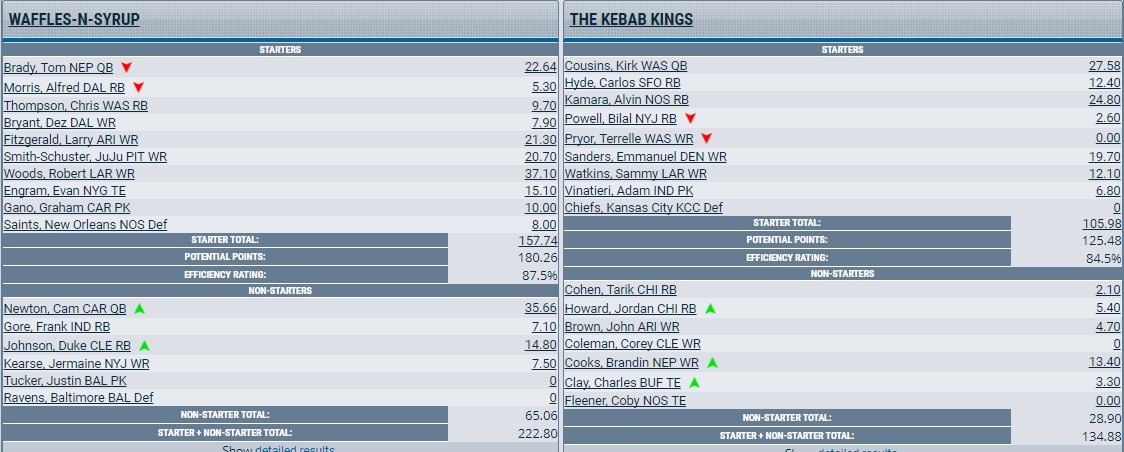 This was a massacre. Waffles-N-Syrup wiped the floor with the Kebab King. And when he was done, there was kebab, and tzatiki sauce everywhere. It was a painful outcome for the King. Leading the sear on the Kebabs was WR Robert Woods who put up a smashing 37.10 points for Waffles.
Matchup 5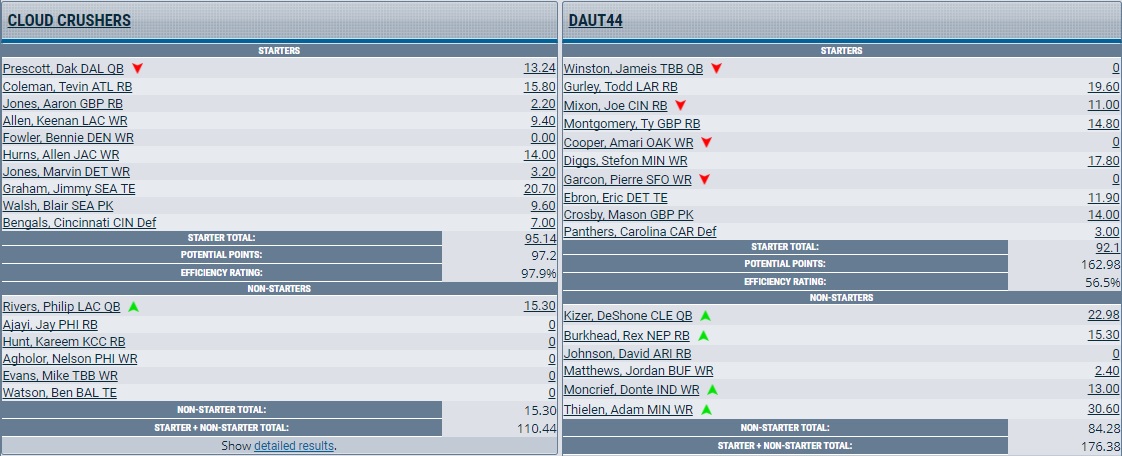 In an extremely close matchup, The Cloud Crushers walked away with a win over Daut44. Cloud Crushers score was a bit lackluster this week, due in part to the 0 points from WR Bennie Fowler. However, Daut44 had numerous players with 0 points, so Cloud came away unscathed. On to next week for these two franchises.
Matchup 6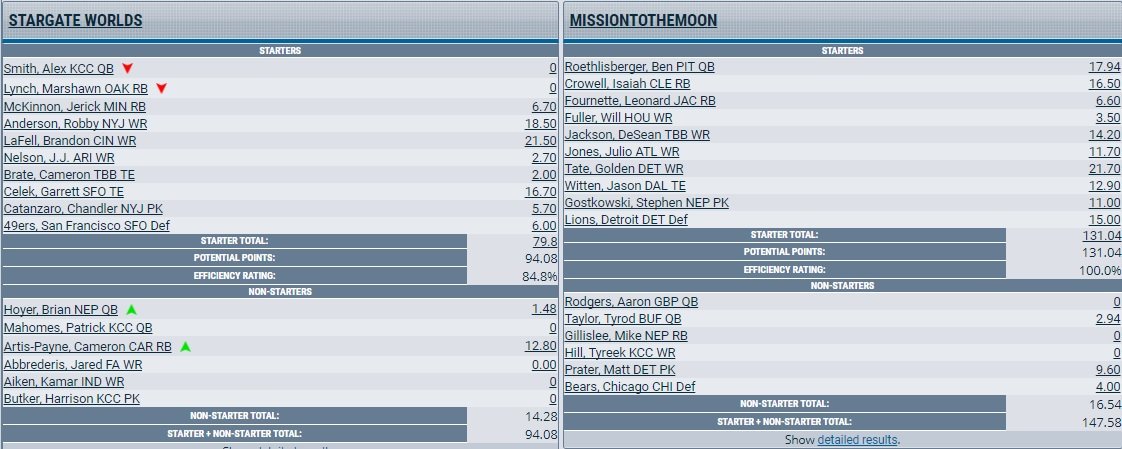 This was another massacre matchup. MissiontotheMoon had nearly all players in double figures in this 50 point blowout of his opponent. I think it is safe to say, Stargate Worlds may be calling it quits on the season. Lets see how he does next week.
---
Thank you for taking the time to read this post. Please join us next time as we take a look at the week 11 matchup previews. Until then, please take a moment to get to know our sponsors.
---

Official Sponsors of the SFFL

Special thanks to @followbtcnews and @randowhale for supporting the Steem Fantasy Football League with generous donations! If you'd like to return the favor of support, please follow them, use the @randowhale services, and give @followbtcnews a witness vote!

Special thanks to @blocktrades for their continued support of the sports and contest community!

Please show them support in return with a witness vote and by using the BlockTrades services to quickly exchange digital currencies.

Special thanks to @SPL (Lucksacks Poker) for donating league dues. Please show some support and give them a follow. If you enjoy poker, you can play for free and earn SBD.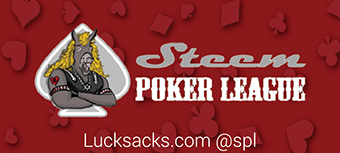 Special Thanks to @ats-david for donating league dues and the league prize pool. Please show some support and give him a follow. Check out his weekly contest to win SBD!