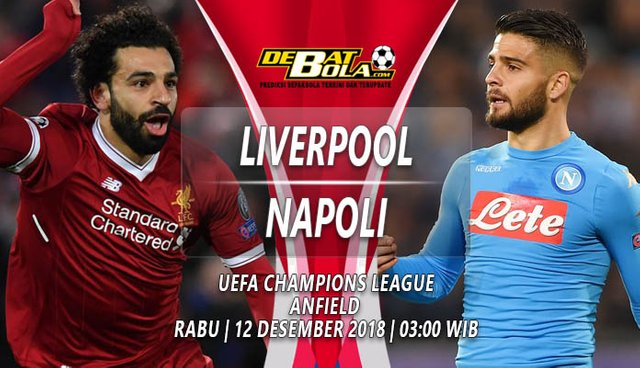 Source: https://debatbola.com/prediksi-liverpool-vs-napoli-12-desember-2018/
A deadly duel between two big European clubs Liverpool v Napoli and the match will be held at Anfield, now fans of both clubs will look forward to the results.
Both teams are equally fighting over full points to be able to survive in a safe position in the Champions League Group C.
For Napoli this game is not too pushy to pursue points, because Napoli are still at the top of the temporary group standings, with a score of 9 points and only 3 points difference from Liverpool in third place. And for Liverpool this is a very important match and must be able to have 3 points to be in the top of the standings or second place, that is if PSG loses to FK Crvena Zvezda who is in fourth place with a score of 4 points.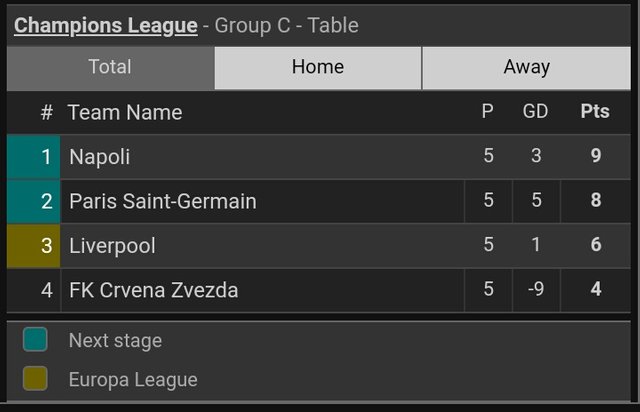 Source: https://www.livescore.com/soccer/champions-league/group-c/
To repeat the match between the two teams, I will give the results of the last few years.
In 2010, December, the two met in the UEL match and both drew, the score 0-0 at Napoli. In the same year 2010, December, Napoli, which visited the headquarters of Liverpool, lost 3-1. The two teams met again in 2018 in the 8th month, which took place at home to Liverpool and Liverpool got a 5-0 net victory. But at the next meeting at home to Napoli and Napoli can get full points with a score of 1-0.
From the results above, it is said that both of these teams have the same ability and mental champion, we can conclude that the competition will be difficult to predict for a while.
Score prediction: 1-1, 1-0 and 2-1