Game 6: @Jazz, 81-96 (L)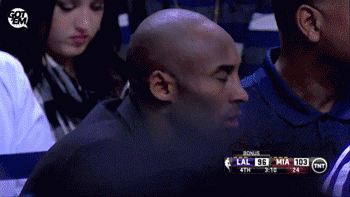 ​
Lakers Highlights
​
1. Overview
A slow start for the team on both ends of the floor. Not trying enough on defence and no ball movement. Had a 4-5 minute drought where we did not make a shot. Starters were not effected in a positive way by Walton's coachin thats for sure. 3 point shot is becoming a great issue, missed all but 1 in the first 10 minutes. Also the pace was concerning, we could not up the tempo like we wanted. All first quarter was a disaster, we trail by 15 by the end of it.
​
Again, when this team can not run, they also can not be succesful. We cut the lead to 8 in first 4 minutes despite subpar efforts, transition kept us in the game. I am starting to think that 1 or 2 starters must be on the floor all the time. I don't know if they ever work any sets on trainings, but all we do is pick and roll/pop on halfcourt sets, which we don't use properly and don't have good pickers (only Bogut). Fatigue also seems to be a problem. First half showed us that if we don't hit 3's we are going to struggle very badly.
​
Wow our defensive rotations are so bad! Almost everytime they are getting a free shot. We made a kind of push with Ingram attacking the rim and Ball making a three. Still shots not falling, defense is just effort, we don't seem to have a defensive scheme. Ingram was very effective going to the rim and hit a 3 too, which helped us cut the lead to 6. But Donovan Mitchell scored 5 straight and we go to 4th trailing 11.
​
Energy was high starting the 4th quarter. Is our bench better than our starters? Energy-wise yes. We let a lot of offensive rebounds. We got Jazz a little bit unorganized but those offensive rebounds costed us and we could not get closer than 7. After the 10 minute mark it was an up and down game, we had our oppotunities, cut the lead to 5 but again rebounding costing us big, helping Jazz to protect the cushion they have. But then came another drought for us, Jazz just could not use it to make it a 20+ game and let us compete.
​
2. The Team
Positives
When we can run we have some success
​
Negatives
Too much negatives for me want to start writing this
Transition defense
Halfcourt defense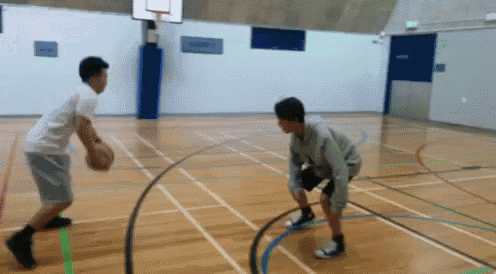 - This sums up our defense!
​
Halfcourt offense
Anything besides running did not work
Too much offensive rebounds for the Jazz
Idling on offense, no cuts, dives to the basket
A fatal, FATAL lack of sets drawn for open shots
Lack of shooters and lack of our shooters' shooting
Again, freethrows...
​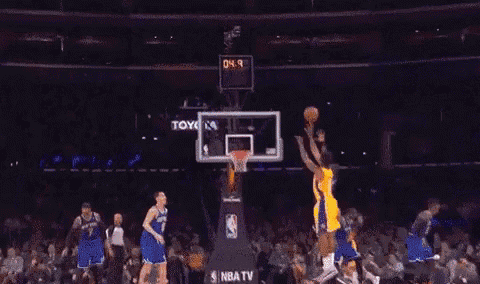 - The state of our shooters...
​
3. The Players
*Lonzo Ball* (D-): This was a better shooting game for Lonzo. But his defense maybe his worst. He did not show resistence but his long arms helps him get 1-2 steals every game. He did not set the tone either, team got too stagnant at times and too excited some other. We are having too many droughts and he can not figure out how to take us out from those kinds of slumps. This game he was worse than Clippers game.
​
*Kentavious Caldwell-Pope* (F): Was i too early to fall in love with his game? I don't like to talk negatively after one or two games of bad play, but boy he is playing really bad. For a guy who has to show himself going into a contract year, KCP is not living up to expectations the last two games.
​
*Brandon Ingram* (C+): Only bright spot of our starters, that Luke benching thing obviously did not work. His shots were falling and more importantly he made the right decisions about attacking the rim or pulling up. Especially when he goes to the rim he is the most effective because his length helps him get a shot away from defenders. Also going to the rim opens up the game so much for him, good to see him do it the right way.
​
*Brook Lopez* (F): Lopez, 17 minutes, 3 Rebounds. Bogut, 4 minutes, 5 rebounds. Nuff said.
​
*Larry Nance* (C-): Again you can not be a starter with just rebounding! What he did wrong? I don't know. But he is so passive on the offense that it's hard to say something about it. He is not a defensive juggernaut either. If he is not thinking of improving his offensive moves, he better work hard and become an elite defender (which i doubt he is capable of). He is a bench player, with his hustle and rebounding would be a good bench player too. But our current personnel does not let us play him with the bench, so it's kinda not his fault. He does all he can, he is just not capable of doing much.
​
*Jordan Clarkson* (B-): Mr. Consistency turning Mr. Inconsistency! What he does good in a game, even a quarter, even a previous position in the game is gone when he does not play for the team, but for himself. This was a better game for him after a disastrous performance. He is really becoming a minute a point guy, let's hope he does that efficiently like he did today. And without turnovers? Now i am impressed.
​
*Kyle Kuzma* (C): Again he is forced to play a bad game i guess. He takes shots he does not need for himself but because the offense is not fluent enogh, he takes hard contested shots. He played more with Ball this game but Ball was not efficient so he could not benefit from him. Kuzma did his casual things well again but nothing special and help the team beat the Jazz.
​
*Julius Randle* (C): The good effort continues, but tunnel vision came back! Not one of his shots he missed was a good shot. He tried again to hack and slash but this time, not making those bullyball baskets did not discourage him on the defense or the boards. I am thinking of placing him in the starting lineup.
​
*Josh Hart* (C): One of the very few bright spots. Wait this is the same thing i wrote before! Because he is always playing solid. Does not always provide offense for now but he shows he is capable. But on defense, he is the best rookie and our best player too. He is a gem. Nothing much can be said about this game but he is showing potential.
​
*Corey Brewer* (D-): Less is the new much. For Corey, 5 mins is bigger than 23.
​
*Tyler Ennis* (F): I came in, i did nothing, i went out.
​
*Andrew Bogut* (-): I want him to play. He is a capable passer and the only good setter, i am sure he would help when our offense stops. He is a good rebounder too, still think has some game left in him.
​
*Coach Walton* (F): He needs to try new things. This team needs radical changes. First, teach your team how to defend other than giving effort. Second, have some sets. We need good, easy looks when the offense is not ticking. We do the picks without purpose, most of the time the opponents' guards recover and all we have now wasted 15 seconds of shot clock. When the shot clock is down, the team becomes very unorganized. Off-ball players just stand and wait until the ball-handler takes a contested bad shot. This is happening on a regular basis and is unaccaptable. Also claiming to have a fluent offense but having 5-6 minute droughts are also unaccaptable. I give him 3-4 more games before doing radical changes. Let's hope he is not satisfied with this team.
​
- A word or two from Kobe to our yougsters. Watch from 2:49...
​
2-4. Bad performance, worse effort. Next game Wednesday against Detroit.