Game 14: @ Suns, 100-93 (W)
---
Lakers Highlights
---
1. Overview
Is it time to end this losing streak? It's the first time we have a 3 game losing streak and the Suns, which we already beaten on the road is a good opponent to start a winning streak. The team did not start like that though. It was 9-0 Suns run out of the gate and a quick timeout was needed. Turnovers and misses early on shot clock let Suns run and they took advantage. After that run, we had ourself a 10-2 run to balance it. Neither team was efficient on offense and we saw some sturdy defense both teams and some traditional lineups with non shooting bigs. We had Bogut and Randle together on the floor! After JC and Julius came in and scored 5 points, we end the quarter with one point lead.
2nd quarter was all JC against Booker. JC scored 10 quick points for us but we could not make a lead out of it because we could not defend properly. Clarson had 14 but Booker had 19, Warren also had 10 to support Booker but we lacked that second scorer. Everybody not named Clarkson was cold! It was back and forth between two teams, nobody really was able to run like they wanted to so the flow of offense was not good in this quarter. Both team made a lot of turnovers resulting in 40 point quarters for each team, Suns leading by just 1.
Would you believe if i said 3's kept us in the game? That's right! KCP made 2, Kuzma and Ball had one each and we already passed our season average. If it was not for those shots, Suns could have had 10+ lead. We still could not slow Booker, did not tidy up on turnovers and fouled too much on defense. What amazes me is the effort this team gives, it makes up for some of those mistakes. Thanks to the extra 6 points by the greatest slasher of the game in Brewer, better team defense and JC continuing to make points, we shrugged off the lead to take 1 point lead into the 4th.
You like Bogut now don't you Jordan? Bogut is making life easy for Clarkson. Thanks to this great picks, Clarkson continued his scoring spree and the second unit once again outplayed both our starters and their bench. The fact that we cut on those turnovers and did not go to line(...), we stayed on top, albeit a mere 2 points. And guess who slowed Booker down? The greatest slasher of the game! Brewer gave us real nice minutes, igniting the effort on defense and slashing with better success. He was everywhere! His game let us take a 8 point cushion going in to the last 4 minutes. DEFENSE! Defense made this happen. No matter what the group kept the motors running and Luke trusted them, did not go to his usual lineup to end the game. The Suns did not make a basket the last 3 minutes! We were not effiecient either, but we won it with defense, I like it!!!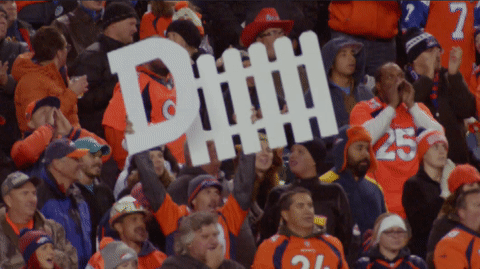 D-Fence!
---
2. The Team
Positives
Defense, defense, defense!
Cohesiveness between any lineup Luke puts on the floor
A miraclously (for us) good shooting night
Bench play
Everyone playing with purpose
Ending a long road trip with a win, despite being tired
Negatives
The offense still gets stagnant for long periods
Can't control turnovers
Could not push the tempo
Team looked tired, especially Ball
---
3. The Players
*Lonzo Ball (D): Tired. That's what he was. Poor decision making, not pushing up the tempo properly and after and efficient shooting game, this another ugly shooting performance by Ball. I am not too concerned about shooting but he had to attack more against the smallest player in the league. Yet he seemed out of gas and coach decided to not to play in the fourth. This was a good decision. 7/5/5 is still some numbers, but he did not pass the eye test yet again.
*Kentavious Caldwell-Pope (C+): It would be better if he just takes 3 point shots and becomes a 3 and D guy. He does that D part night in and night out, but tonight he provided 3 point shooting which we desperately need every single make. If he watches the film after the game, he will see how he makes bad decisions once he steps inside the 3-pt line. If he's wide open no problem, but he has to stop those one on four transitions and iso plays where he ends up shooting a contested midrange shot. It must be off the pick or catch and shoot for him. Can't question the man's heart and effort though!
*Brandon Ingram (F): 32 minutes but no production. Off-night scoring wise, not engaged enough on defense and too much fouling. Ingram was not in the game. Hope he was just tired too.
*Brook Lopez (B): Maybe shorter stints is more effective for him. Tonight he gave all he had in his reduced minutes. Normally a 30+ minutes player, he played 28 minutes (thanks to Bogut earning some minutes) and he played a very smooth game. 15/10, 6 out of 9 from the field and a solid defensive effort. And look who got double digit rebounds! Not bad Mr. Lopez…
*Jordan Clarkson (A+): The hate is nonsense and this game was the best answer he could give out. Out of the gate, he was efficient and very under control. You might not like some of his shots and it's true that he can hurt the team with his turnovers and ill-advised shots. But this year, he gave us more than he hurt. If he did not take control of this game, this could be a blowout for Suns. The way he moved, his decisions, his shot selection and form of the shots were all perfect. 25 points in 25 minutes, shooting better than %50 and no turnovers… Haters gonna hate!
*Kyle Kuzma (C-): I wouldn't rank him like Randle because they had similar production despite Kyle playing almost twice the minutes. But when Kuzma stretch the floor like he did, he is irreplaceable for our team. We know he'll make the right moves but his three point shot helps a lot. Tonight he was a sharpshooter, shooting 3/6, to go along with solid rebounding. But higher minutes needs higher production, i want him to go for a double double almost every game.
*Julius Randle (C-): Not a very bad game, but he underperformed. It was a game he could've feasted on Suns bench but did nothing special. He still had 8/8 in 18 minutes and hit a critical 3 in the 4th but he was a bit careless and not focused on defense.
*Corey Brewer (A): How do you like me now? Yeah, in yo face haters! The hero of the game and the best slasher of all times! He even hit a three! It's a miracle at the very least. Brewer was everywhere tonight, on both ends. The defensive job he has done, slowing down a blazing Booker was something to watch. His overall effect on this game can not be felt by just looking to the stats or watching replays. He won us the game, simple as that. He is not gonna do it regularly, so we might as well enjoy this rare gift from heaven!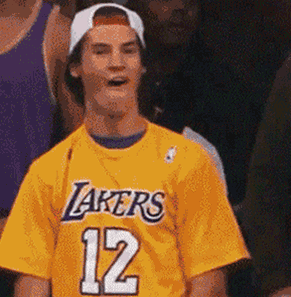 I am the best slasher of the history. Deal with it!
---
*Andrew Bogut (B): He played the perfect game! I should give him an A+ actually because this is the most out of Bogut i want to see. Spiked some shots, rebounded and set some great picks. Boy how long have we been living without a screen setter? It's so refreshing to see. He deserves half of Clarkson points, as he made them possible just with his good timing and anticipation. Also that big aussie body of his! Good to see a former no.1 pick play meaningful minutes and contribute to the team.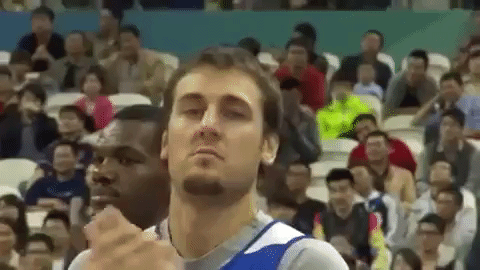 I am back baby!
---
*Coach Walton (C+): You win some, you lose some. When he gambled with Blue the other night, he lost. When he did with Bogut tonight, he won. Still wondering how he got this group to play defense this hard and this good. We rank 10th or better in almost all defensive statistics. This is a great thing for such a young team. He still does not do enough to solve our offensive problems, but i guess he wants the players to have a certain feel and lets them play freely on that end. But he should not let the team have droughts like in the Bucks game, it costs us. And the kids looked tired tonight, which he made the arrangement and lessered their minutes. He may want to think about that fatigue issue, the team seemed winded the last couple of games.
---
This was a nice hard fought game and it feels great to win again! Let's make this a start of a 5-6 game winning streak. Let's go Lakers!!!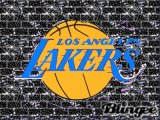 ---
All gifs are from giphy.com