Real Madrid came back from 1 down to 2-1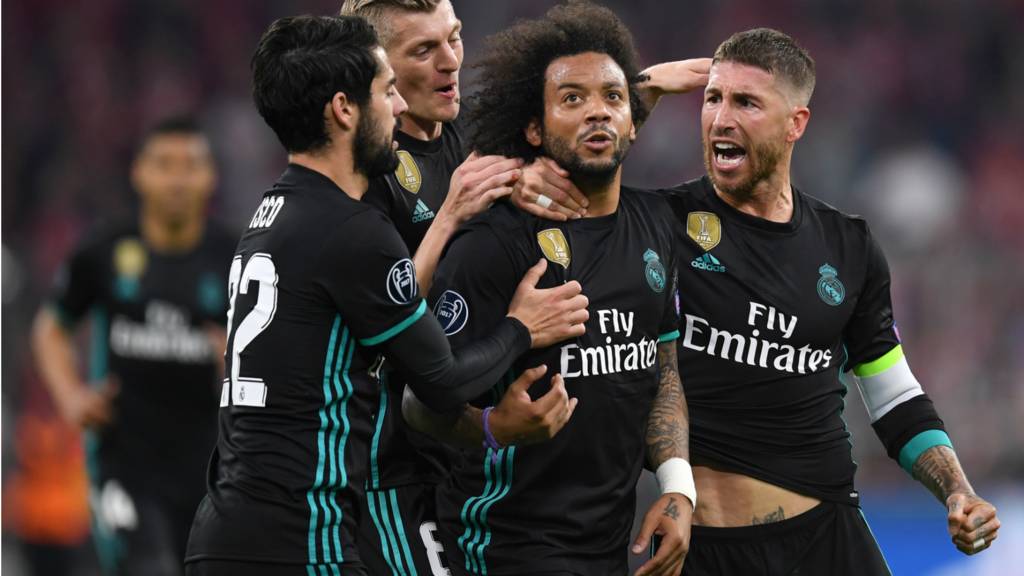 UEFA CHAMPIONS LEAGUE SEMI FINALS LEG - 1
UEFA Champions League
Final Score
Bayern Munich vs Real Madrid
1 - 2
Bayern Munich shocked Real Madrid by scoring the first goal of the match .

Real Madrid came back strong and scored .
Match ended with the score of Bayern Munich 1- 2 Real Madrid..

Goal Scorers of the Match between Bayern Munich and Real Madrid.
1 . Joshua Kimmick 27'
2 . Marcelo Viera 43'
3 . Marco ASensio 56'
It will be very tough for Bayern Munich to defeat Real Madrid in the second leg as Bayern Munich got to worry about several injuries it's players sustained.
Let me know in the comment section , who will qualify for the finals , Real Madrid or Bayern Munich ?
Resteem , Upvote and Follow would be appreciated .