Champions League Top Scores: Messi 5 Goals, Ronaldo 0 Goals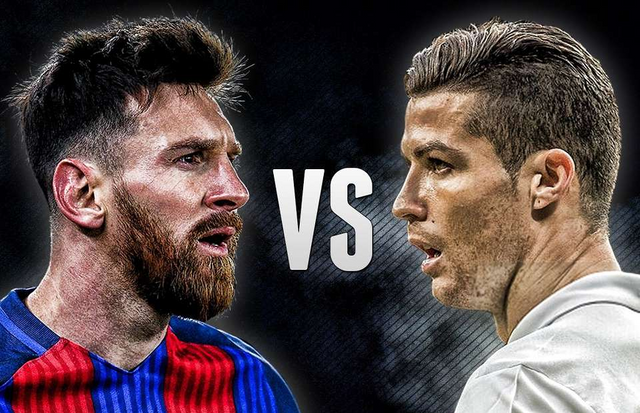 Lionel Messi was able to add two goals on the second round of the Champions League group stage in the 2018/19 season. With an additional two goals, Messi temporarily led the top scoring with 5 goals.
Two goals were scored by Messi while leading Barcelona to host the Tottenham hosts in a match held at Wembley on Thursday (4/10) early morning hrs. Messi's two goals, brought Barca to a 4-2 victory over Spurs.
Meanwhile, under Messi there are three players who scored a hat trick on the second matchday, Edin Dzeko, Neymar and Paulo Dybala.
Dzeko scored a hat trick when Roma won 5-0 over Viktoria Plezen. Then, Dybala made a trigger when Juventus won against Swiss club Yong Boys. On the first matchday, both players did not score.
Just like Dzeko and Dybala, Neymar did not score on the first matchday. But, the most expensive player in the world scored three goals as PSG won 6-1 over Crvena Zvezda. Below is a list to complete scores.
Top Score List
Meanwhile, Cristiano Ronaldo, the top scorer last season, has so far not scored in the Champions League. Ronaldo received a red card in the first matchday match when Juventus met Valencia at the Mestalla.
The red card made the Portuguese national team captain have to miss Juventus in a 3-0 win over Young Boys. Ronaldo has not scored a goal for Juve in the Champions League. Following is the list of top Champions League temporary scores:
5 goals: Lionel Messi (Barcelona)
3 goals: Edin Dzeko (Roma), Neymar (PSG), Paulo Dybala (Juventus).
2 goals: Nicolas Tagliafico (Ajax), Paul Pogba (Manchester United), Antoine Griezmann (Atletico Madrid), Mauro Icardi (Inter Milan).