My first semi-marathon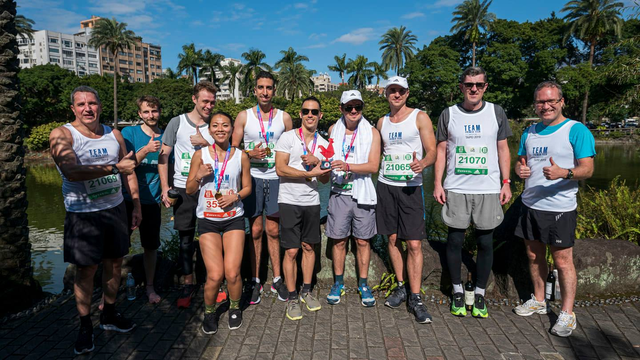 La French Tech team ran for diabetes
Last Sunday, I've participated in my first semi-marathon, and although I was walking like a duck for the two following days, it was a great experience!
I've started training 3 months ago but the SteemFest was right in the middle and since it took me a few weeks to recover... well, I was not in the best shape at the beginning of this month. I've started running more and more (damn, I should have been using @actifit) and reached my 15km target only a few days before the race.
My objective was to run at a conservative pace of around 9km/h and hold it for at least the first 17-18km and then do what I can to crawl to the finish line, not glorious I know but that was already much my current longest run. I thought I d be satisfied if I could finish in less than 2h30.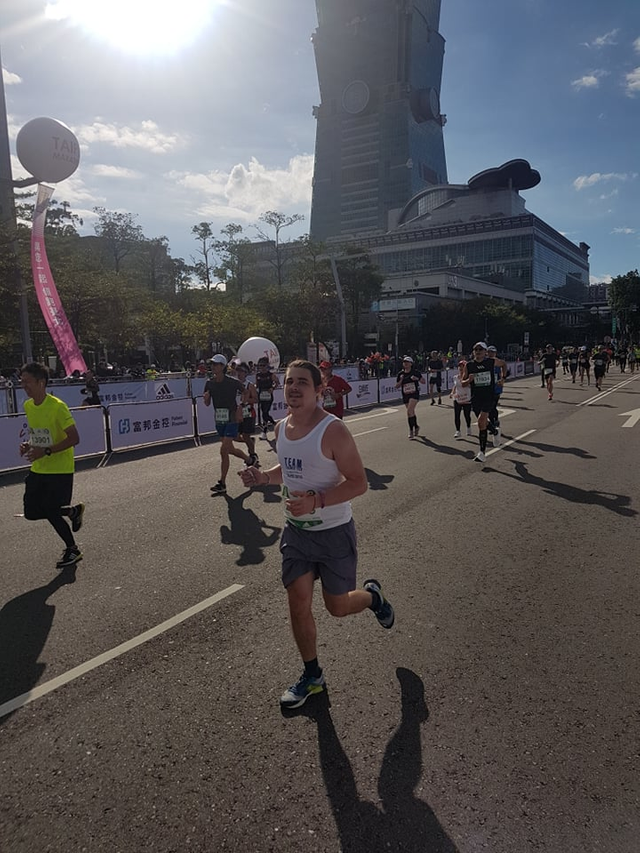 Near the finish line, at the foot of Taipei 101
I went to Taipei with one of my friends who already ran semi and even a marathon before, and he told me "you ll see, you ll run until the end, and faster". Well, he was right, there was such a positive energy during the race than I never stopped running and ended up running the 21.1km in 2h11. All along the race that started and finished at the feet of Taipei 101, there were people cheering for the 15,000 runners, high-fiving us, holding "Touch for Power" boards,etc. It was really awesome to see how we were pushing each other to the finish line and how everyone was competing against oneself rather than against the others.
I have been amazed by a few professional marathonians that passed the finish line before me (the 42km marathon only started 30 minutes before the semi), they re the real deal!
After that, it was time (9:30 am) for a picninc in the nearby park with some good red wine (we are french after all).
In the end, I liked it so much that I already registered for my next one on March 1st in Tainan, and am looking forward to beat the 2 hours bar.
Steem on!