Roberto Firmino
He was born on October 2, 1991 is a center forward but can play half a point or second striker, he arrived at 17 years at Figuerense juice 2 seasons where he scored 8 goals in 36 games. In 2010 the Bundesliga Hoffenheim was interested in the player paying 4 Million Euros, Roberto Firmino was struck by the Hoffenheim for his performance and evolution in the Footbal Manager game. In the 2013-2014 season Roberto Firmino was named with the revelation player of that season as he scored 22 goals in the league and cup. After 4 seasons Firmino leaves Hoffenheim with 49 goals and 36 assists in 153 games.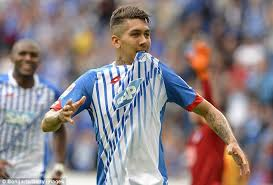 In 2015, his transfer to Liverpool was confirmed for almost 40 million euros in the 2015-2016 season. He was Liverpool's top scorer in the Premier League with 10 goals. In the 2018-2019 season Liverpool forms a great striker with Roberto Firmino, Sadio Mané and Mohamed Salah calling the final of the UEFA Champions League against Real Madrid, Liverpool was defeated with a score of 3-1 against, but football gives you revenge and this year they reached the final against Tottenham, the game was won by Liverpool 2-0 with goals from Salah and Origi although I sign this season I only scored 16 goals was a fundamental piece in the Jurgen klopp team Until now with liverpool he has played 4 seasons where he has scored 66 goals and 47 assists in 192 games.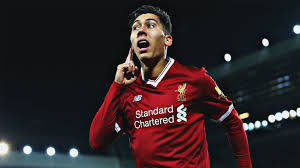 In Brazil he has played 2 American Cups and a World Cup. He won with his teammates the Copa América 2019 held in his country. With the team having played 38 games, he has scored 12 goals and has given 6 assists, this player has only won two titles a Copa America and a UEFA Champions League are few titles, but many players yearn to have.