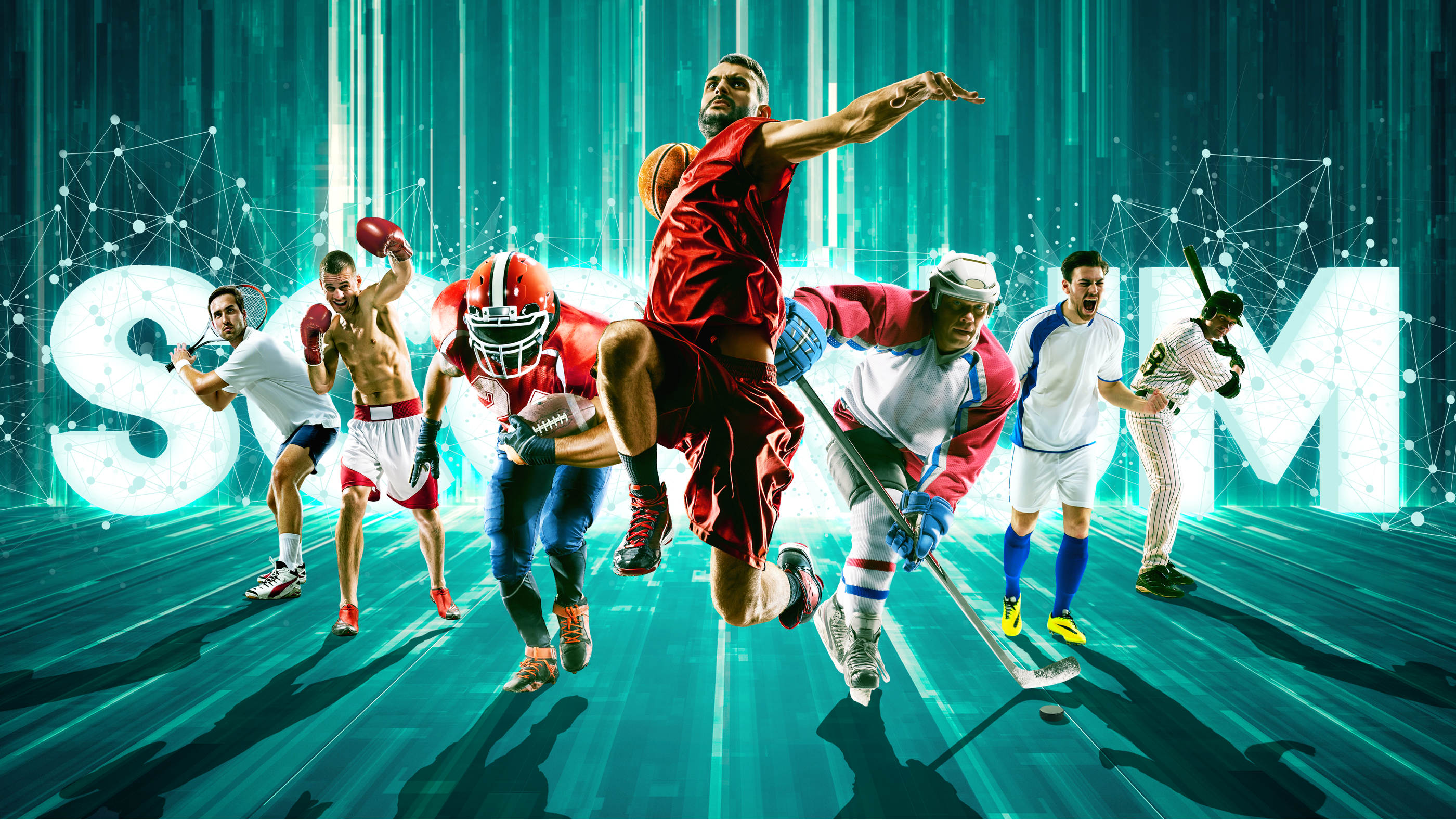 Built on a Steem code base and born out of the passion for sports, Scorum is here to solve one of the biggest problems in the sports industry today:
Each month 1 billion sports fans generate 8.5 billion visits to a variety of sports websites. For far too long, these fans have watched from the sidelines; spending their hard-earned cash to support their home clubs, teams, and athletes. The current sports media industry has no interest in rewarding these fans and fails to provide innovative coverage for the modern world. We see the chance for the global fan community to take the field and engage on a new level with sports.
A One-Stop Media Platform for Sports Fans
The core of Scorum's all-inclusive cross-platform community are the following key services:
The blogging platform where both content creation and curation will be rewarded just like on the Steemit platform. What sets Scorum apart is our suite of features custom tailored for writers to create stunning sports content. All avid sports fans know the importance of statistics, so we've made it easy for content creators to embed data-rich eye-catching visuals into their articles. We will also extend the rewards system to content submitted to our photo database so that talented sports photographers can publish their work to be curated and rewarded by the community.

The statistical center will drive sports data crunching to the next level. Not only can fans browse and dig into stats about their favorite athletes or teams, writers will be able to efficiently utilize the centers and Microsoft's Power BI tools to embed interactive infographics into their publications. It will include features such as integrated purchases of goods and services through our partner programs and live events streaming.

The commission-free betting exchange allows users to quickly place bets against each other using Scorum Coins. Integrated with Scorum users' wallets and coupled with in-depth statistical analysis, sports fans' venturing into the world of betting has never been easier.
Easy to Use Solution, Backed up with Blockchain
We've built Scorum's blockchain protocol on the Graphene Framework, the same used on Steemit, utilizing a Delegated Proof of Stake consensus algorithm which will best meet the needs of our high-traffic network.
We're using Microsoft's Business Intelligence tool, traditionally reserved for processing financial and business data, to bring these features to the field of sports analysis to give fans and writers in-depth data analytics.
Meet the People Behind the Product
We have hand-picked a talented team of nearly 30 industry professionals who are working hard to develop and constantly improve Scorum. Our leadership brings together strong industry experience and knowledge of game theory, journalism, design and implementation of advanced technology
Our advisory board includes the representatives of a successful IT company, a legal guidance from a prominent San Francisco-based attorney who specializes in launching start-ups in the blockchain industry, and prominent athletes.
The full team and advisors can be found on our website.
We've teamed up with NBA star Timofey Mozgov, Olympic Champion Alexandra Patskevich, and other top athletes across all major sports to bring their experience and professional insight to Scorum.
A Special One Million Bounty!

To reward and welcome Steemians we offer a special Bounty Program with 1M tokens available to Steemit users. We're taking this unique approach to our bounty program to show our appreciation to Steemit for pioneering the rewarding blogging platform concept. It also highlights our main goal of attracting engaged members to our community that will ensure that Scorum's platform becomes a sustainable, long-term sports media source for sports fans around the world. Over the next week we will outline the exact steps Steemians need to take to participate in the bounty and score free tokens to jump-start their membership at Scorum.
Passion for sports must be rewarded. Get In The Game!
We have chosen Steemit as our main information channel and will be posting all the juicy details about our project right here on our Steemit blog. In the near future we will update you guys with the following:
Details about the upcoming Tokens Crowdsale
Step by step instructions on how to participate in the 1M Bounty program
Executives, advisors and athletes introduction
A sneak-peek of our sleek user interface
Business and economic model
and much, much more!
Stay tuned and follow us: Website, White paper, Telegram, Facebook, Twitter!