Second win in one day
In one day Pogoń had in the schedule two matches. The first one versus Albanian team Flamutari. The second, started just one hour after the finish of the first one, with Romanian FC Voluntari, the reigning Romanian Cup winners. Both matches the Polish club won.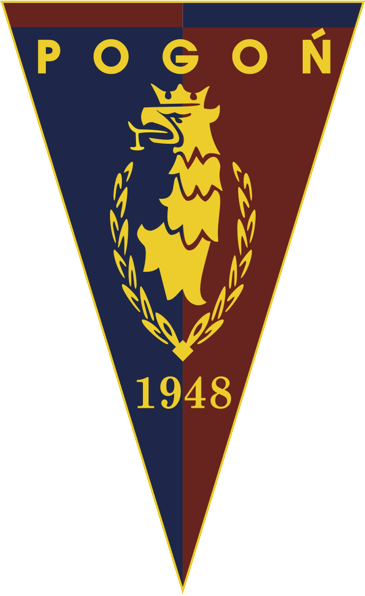 The Pogoń emblem (source: the media section from the club official site)
The clash with the Romanian team was quite entertaining with a lot of good chances and five goals. Like in the previous match, the first goal came from the penalty kick after 24 minutes. The name of Polish striker Zwoliński appeared in the scoresheet.
For more goals, the crowd had to wait until the second half. In the 51st minute, Listkowski scored through a long-range shot. The Romanian rivals fought back soon. In the 57th minute, they scored a contact goal finishing a fast-break action. Twenty minutes later the Romanians equalized but it was the end of their fight-back.
The final goal came in the 86th minute thanks to a precise header of Zwoliński who scored his second this afternoon. The final result was 3:2 for Pogoń.
In both matches played Lubomir Tupta, a Slovakian promising talent from Italian Hellas Verona. The Polish team has in plans to loan him until the end of the season. No signs, for now, if the manager Kosta Runjaic is satisfied with the Slovakian striker performance. Lubomir scored no goals but, to be fair, he arrived at Belek, the place where Pogoń players stay in Turkey, yesterday late evening having no training session with his potential new colleagues.