Daniel Andre Tande is a World Champion
We know now the new World Champion in ski flying. It's a Norwegian ski jumper Daniel Andre Tande who was leading after the first day of the competition.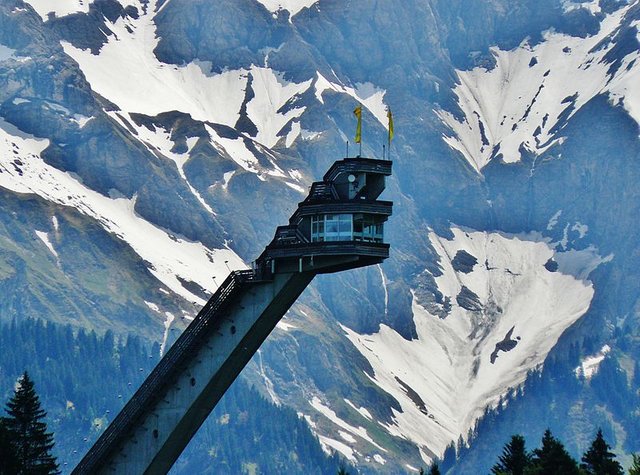 Oberstdorf ski flying hill by Qwesy CC 3.0 license
Today strong wind played a major role, luckily not decisive. First, due to the weather conditions, the jury had to postpone the start of the second day of the competition. After the finish of the full third round, the wind started to blow very strong so the jury decided to cancel the final round.
The best flying jumper was Daniel Andre Tande from Norway. Today he had the third-best score, he jumped 200 m dead, but it was enough to keep him in the first place and become the Wolrd Champion.
The best today was Kamil Stoch from Poland. His long jump for the 211,5 m didn't help him to win the competition but it was enough for the runner-up position and silver medal. Poland had to wait for a medal in ski flying World Championships since 1979 when Piotr Fijas won the bronze medal.
This year's bronze medalist is Richard Freitag. The host nation hope was second after the first day but today he was no way near to such form. The jump (190.5 m) was long enough to keep him among medalists but his advantage over the Austrian Stefan Kraft was significantly reduced and a potential threat of losing even this appeared. Luckily, for him and for Germans, there was no final round.
It's not the end of the FIS Ski Flying World Championships. Tomorrow there is scheduled the team competition. The strong favourite is a Norwegian team with all four jumpers in the top ten of today's rivalry.