Talking points from the Liverpool Vs Manchester City game
Liverpool season came to a halt after an impressive unbeaten first half of the season by loosing to City so let's get to know why.....
1) The Fernandinho Effect.
City have been known to struggle whenever Fernandinho is not playing. With almost all the players attack minded, there's always a hole in the middle for the opponents to prey on and yesterday that was the opposite. Atleast 5 interceptions were made from Fernandinho alone and that just goes to show you how important he contributed to his side's win.
2) Klopp is still a mediocre
Well you can't really argue with this if you have been a klopp follower since from Dortmund. Every since he let go of gotze he's always been giving hope and dimming it the next minute. Klopp is always known to loose in top matches and finals. Some being the Europa league final, the champions league final just to mention a few and yesterday was not different. City are a great team no doubt but you don't take your captain and an aging player(milner) to compete against a midfield with Bernardo and Silva. That's why they were outrun most of the first half till the introduction of fabinho.
3) Title race wide open
As a league leader, it's very pertinent not to loose some sets of matches. Especially to the top 5, if you want to win the league you get atleast a draw. Look at it this way, Brighton are not winning the league but Chelsea might likely win. So if you draw with Chelsea and win Brighton(which they are likely winning too) then nothing goes wrong atleast between you and Chelsea. But what happened today showed that he(klopp) still lacks the final clue on terms of management. It's just 4points to go with 17matches.... We are in for a real show.
4) Pep still working wonders
Pep has always been known to be a tactician. The one that brought the Mordern Day tiki-taka. He hates loosing, just like anyone who aspires to win something and today he got the dice rolling again. Benching stars like otamendi, Debruyne, Walker and Mahrez really shows his tactical onus of the game. Klopp on the other side would have taken a more direct approach with a compact midfield. Fixing milner at the RB, taking Arnold forward to midfield with a pair of shaqiri and winnie would have solved some issues to say the least.
5) This is the premier league
Well yes and moreso the hardest league in the world. Only arsenals were the last invincible team to win the league so you could guess how hard it would be for Liverpool to follow that suit.
No-one from for the past 8years atleast have won the league unbeaten.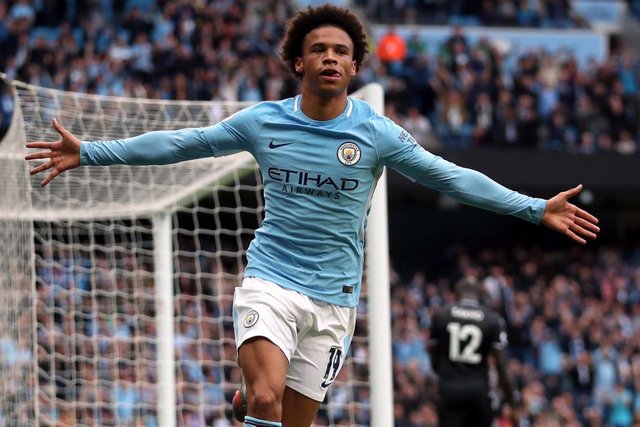 Well guys you can attest to a day like this coming where Liverpool will finally loose a league game this season. It's a wonderful game of football meant for excitment, the same purpose that occurred tonight.
Bye, take care and if you are a Liverpool fan take some beer and chill out. Atleast you are still top of the league!!