Rare are athletes whose names, soon after the end of their career, enter into history of the club. Even more rarely, these champions during the playing days are becoming walking legends.
What do you say about a man who in his youth has become one of the symbols of the eternal city?
The story of Francesco Totti would also be a biography of a great champion, that it does not distinguish a few key things:
Loyalti
When he entered the game in March 1993 before the match against Brescia, it seemed that the Roma got another, potentially, great footballer.
However, in the coming years football has experienced expansion and became one of the most powerful branches of the entertainment industry. The best ones were reserved for the richest. Real, Barcelona, Juventus are becoming a magnet that attracts everyone with the power of money, without exception. Pardon, with one exception. Guess, it was Totti. He stayed in his club, in his city; he lost a lot of money and trophies - got immortality.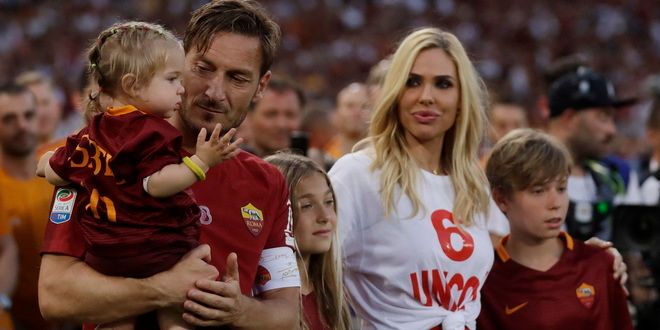 Passion
It is rightly to said that the desire for the player decreases over time. Older players generally play on experience while they give fighting strength to the younger ones. It's really so natural. Only those who did not watch Francesco's appearances in the late years can believe in the full accuracy of this attitude. You could see the boy's hunger for victory on the Totti's face, even in the late senior days. So, he celebrated the goals, each as if he was the first.
Modesty
For Totti the field was the measure of everything. He wanted to remember him only for football skills. Scandals, quarrels with the coach and other diseases conceited "stars" were not typical for him. All the time of his career on the front pages of world's newspapers were photos of a Roma's captain in red jersey, usually as he celebrates the most important goals. It is therefore not surprising that the fans of Lazio, which he had soothed so many times, with much respect, have accompanied him where he belongs. In the legend.
I have deliberately left out all those unrealistic figures of matches and goals, not so numerous but imortant trophies. These figures speak of a great career and these qualities of a great man. About the Prince of Rome!
Image 1