Selection of popda (regional sports week)/Seleksi popda(pekan olahraga daerah)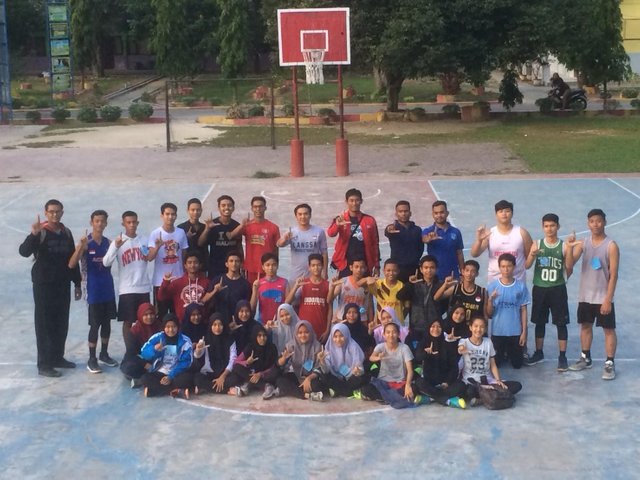 Selection of popda (regional sports weekend) in 2018 is done to find new seeds in the world of basketball, especially in the city langsa.
In order for basketball in the city of langsa to develop the need for selection for popda event that will be held in May next month.
In addition to searching for talented young talents this selection is also useful to encourage participants to compete their selection to be the best and bring the name of langsa city in the event popda later.
Penyeleksian popda(pekan olahraga daerah) tahun 2018 ini di lakukan untuk mencari bibit baru didalam dunia bola basket,khususnya di kota langsa.
Agar basket di kota langsa berkembang perlu adanya penyeleksian untuk event popda yang akan di adakan pada bulan mei mendatang.
Selain untuk mencari talenta muda yang berbakat penyeleksian ini juga berguna untuk memberi semangat kepada para peserta seleksi mereka bersaing untuk menjadi yang terbaik dan membawa nama kota langsa di event popda nanti.