GOLD CUP// MEXICO VS BRASIL // 1-0
As we all know the Copa America finished the weekend with the champion Brazil, worse there are always matches that compete for other competitions, previously I commented a lot about the MLS, maybe I will comment again
But I do not come to talk about that but about another competition for which it goes a little unnoticed given that the level of the selections that are disputed are a little less competitive with respect to European or South American football.
I'm talking about the Gold Cup, which was played simultaneously with the Copa America and its final was this weekend between Mexico and the United States, two neighbors playing together.
A first time with a lot of dominance from the United States but they always stayed very close to the goal, had a couple of occasions that were just diverted to the side of the stick but the score remained at zero.
For the second time there was a change of pace in the Mexican team (which was mainly playing to hold the result and take advantage of a counter)
And it was like that in the 73rd minute that in a center to the area in domino of the Mexican team would receive the player Jimenez to hold the ball and with a taco pass he would give it to Jonathan dos Santos who with a strong shot up and to the right would place the 1 to 0 to sentence the game, because of that play there was not much more from the United States.
---
---
---
ESPAÑOL
Como bien sabemos la Copa America terminó el fin de semana con el campeón Brasil, peor siempre hay partidos que se disputan de otras competiciones, anteriormente comentaba mucho referente a la MLS, quizás vuelva a comentarla
Pero no vengo a hablar de eso sino de otra competición por la cual pasa un poco desapercibida dado a que el nivel de las selecciones que se disputan son un poco menos competitivas con respecto al fútbol europeo o sudamericano.
Estoy hablando de la Copa Oro, que se jugó en simultáneo con la Copa America y su final fue este fin de semana entre Mexico y Estados Unidos, dos vecinos jugando juntos.
Un primer tiempo con mucho dominio de parte de Estados Unidos pero que siempre se quedaban muy cerca del gol, Tuvo un par de ocasiones que apenas se fueron desviadas al lado del palo pero el marcador continuaba en cero.
Para el segundo tiempo hubo un cambio de ritmo en el equipo de Mexico ( que principalmente estaba jugando a aguantar el resultado y aprovechar una contra)
Y fue así en el minuto 73 que en un centro al área en domino del equipo mexicano recibiría el jugador Jimenez para aguantar la pelota y con un pase de taco se la daría a Jonathan dos Santos que con un fuerte disparo arriba y a la derecha colocaría el 1 a 0 para sentenciar el partido, porque de esa jugada no hubo mucho más de Estados Unidos.
source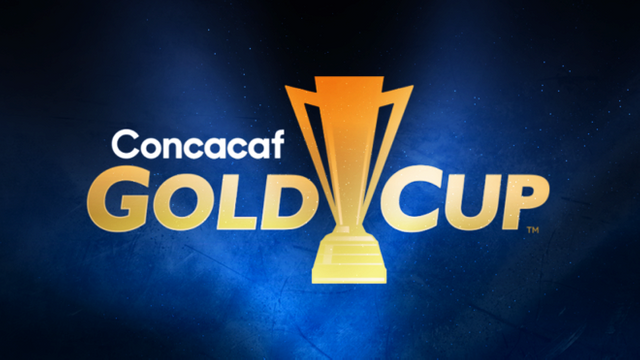 source