COPA AMERICA // VENEZUELA VS ARGENTINA // 2 - 0
After the quarterfinals, the first qualifier was Brazil after a 0-0 that had to be defined in penalties.
On Friday, two other matches of the quarterfinals were played, on the one hand the game of Venezuela and Argentina and on the other side the game of Colombia and Chile.
Let's see what happened between Venezuela and Argentina.
Once the game started, there was a quick distribution of yellow cards for Venezuela, one for Rincón and another for Machis.
At the 10th minute, Argentina would take advantage quickly from Lautaro's feet, in a play where Lautaro enters the area and in a pass that receives a taco shot between the defenders that passes under the legs of Wuilker. so give 1 to 0.
The rest of the first time clear dominance of the Argentine team.
For the second half in a shot at mid-distance Kun Aguero (player little pressed by the defenders) where the goalkeeper is wrong and give a rebound that is at the feet of Lo Celso to finish practically with the goal alone.
A controversy took place where Argentina was asked for a hand in the area but it did not happen to major, even so the match was quite clear who had a better performance and who deserved the pass to the semifinals.
source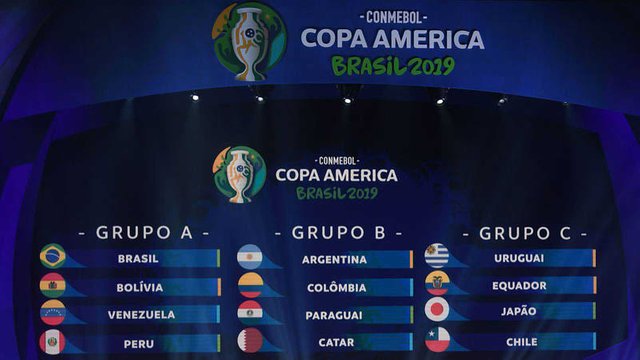 source
---
---
---
Español
Iniciados los cuartos de final, el primer clasificado fue Brasil tras un 0 a 0 que se tuvo que definir en penales.
El día viernes se jugaban otros dos partidos de los cuartos de final, por un lado el partido de Venezuela y Argentina y por el otro lado el partido de Colombia y Chile.
Veamos que ocurrió entre Venezuela y Argentina.
Iniciado el juego, rápidamente hubo repartición de tarjetas amarillas para Venezuela una para Rincón y otra para Machis.
Al minuto 10 Argentina se colocaría en ventaja rápidamente de los pies de Lautaro, en una jugada donde Lautaro se adentra en el área y en un pase que recibe logra dar un golpe de taco entre los defensas que pasa por debajo de las piernas de Wuilker para así dar el 1 a 0.
El resto del primer tiempo claro dominio del conjunto argentino.
Para el segundo tiempo en un disparo a medio distancia del Kun Aguero ( jugador poco presionado por los defensas) donde el portero se equivoca y dar un rebote que queda en los pies de Lo Celso para rematar practicamente con la porteria sola.
Ocurrió una polémica donde se pedía una mano de Argentina dentro del área pero no pasó a mayores, aún así el partido fue bastante claro quien tuvo un mejor desempeño y quien merecía el pase a las semifinales.