COPA AMERICA // COLOMBIA VS CHILE // 0 - 0
The games continue for the quarterfinals in this competition, we already know that Brazil and Argentina will meet in the semifinals but it is still necessary to see who will occupy the other key.
On Friday night they faced Colombia and Chile. On the one hand the selection that had perfect score winning the 3 games and without receiving any goal. And on the other the two-time champion of the Chile competition
A game that was expected to be very close, and with few goals given at the level of the rivals, although as mentioned before the favorite Colombia.
A first time where Colombia had a greater participation (at least during the first 20 minutes) and later the game began to turn.
Inclusively a controversy broke out in a play that would end in a goal for Chile, but after a review in the VAR and with much dissatisfaction for the Chileans was canceled.
The game continued in the second half and the result remained the same 0 to 0, although Chile came much more to the rival area that selected him from Colombia.
This is how the game ended and, as we remember, the extra time is not played but it goes straight to penalties.
Both teams were very precise with penalties, it was not until the fifth penalty where we saw the first failed, when the account was 4/4. The player Tesillo is wrong and shoots outside, leaving the opportunity to Alexis Sanchez to win the game, and that's where Chile did not miss any of their penalties.
Great victory for the Red that advances to the semifinals.
source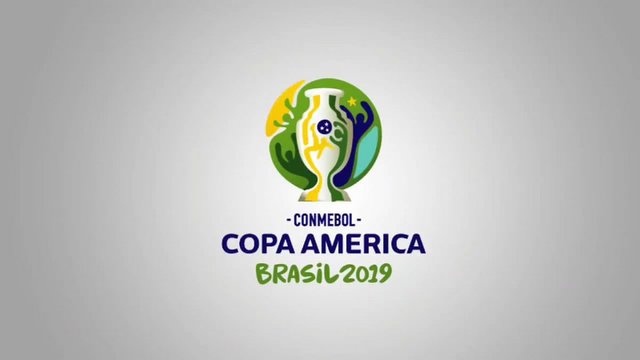 source
---
---
---
ESPAÑOL
Continúan los juegos por los cuartos de final en esta competición, ya sabemos que Brasil y Argentina se enfrentarán en las semifinales pero falta ver quienes ocuparán la otra llave.
El día viernes por la noche se enfrentaron Colombia y Chile. Por un lado la selección que tuvo puntaje perfecto ganando los 3 partidos y sin recibir ningún gol. Y por el otro el bicampeón de la competición Chile
Un partido que se esperaba que estuviese muy cerrado, y con pocos goles dado al nivel de los rivales, aunque como se mencionó antes el favorito Colombia.
Un primero tiempo donde Colombia tuvo una mayor participación (al menos durante los primeros 20 minutos) ya posteriormente el partido se empezó a dar vuelta.
Inclusive se estalló una polémica en una jugada que terminaría en gol para Chile, pero tras una revisión en el VAR y con mucho descontento para los chilenos fue anulada.
Continuó así el partido en el segundo tiempo y el resultado seguía igual 0 a 0, aunque Chile llegó muchísimo más al área rival que le seleccionado de Colombia.
Así concluyó el juego y como recordemos no se juega la prórroga sino que se va directo a los penales.
Ambos equipo estuvieron muy precisos con los penales, no fue hasta el quinto penal donde vimos el primer falló, cuando la cuenta se encontraba 4/4. El jugador Tesillo se equivoca y dispara fuera, dejando así la oportunidad a Alexis Sanchez de ganar el partido, y así fue donde Chile no falló ninguno de sus penales.
Gran victoria para la Roja que avanza a semifinales.