Recently on a trip to Zambia, that's "Zambia", not trumps "Nambia", I bumped into a relic of its colonial past.
POLO.
Only ever saw it on TV or in the movies but here they are with the sub-tropical bush in the background chasing a little white ball around with a stick while on horseback.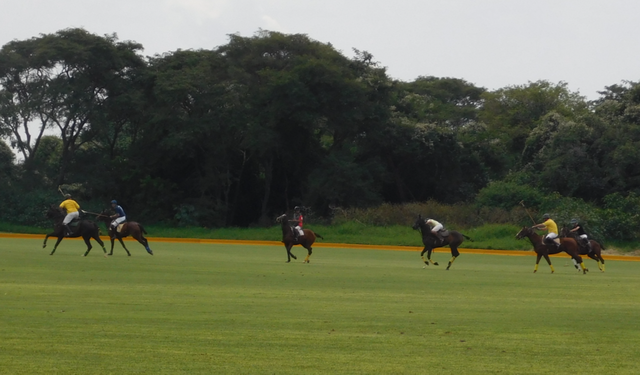 It's astounding to see the angle to which the horses lean while taking a corner.