England Kicking For Glory In The World Rugby U20 Championship 2018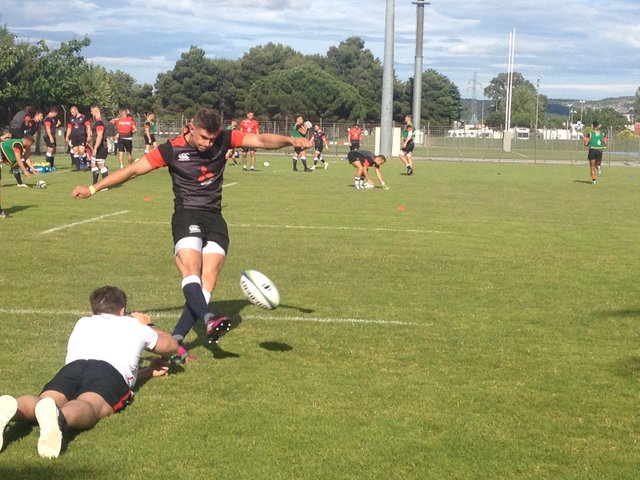 Will Butler, who is in the England U20 team and plays at centre with 15 caps, kicking at practice before his team beat South Africa in the semi-finals at Narbonne 32-31.
I am looking forward to the finals at the Stade de la Mediterranee, Bezier on Saturday 17 June. It couldn't be two better teams playing, England V France, especially with the historic charged rivalry between the two teams.
Obviously even though I live in France I will be supporting England.